Every TEFL teacher has their own reason for entering this crazy world of teaching English.  When I was a kid learning German and French I never would have thought that I'd be an English teacher, especially not one who could travel the world, earn a keep, and live abroad.  It's madness really, but there is method to this madness: here are my top 5 reasons to become a TEFL teacher.
1.  Learn your own language
This is actually the hardest, but most satisfying part.  When I first started teaching English I couldn't remember the difference between a verb and a noun.  It wasn't until 2 weeks ago (9 years of teaching – and 3 months studying for the DELTA) that I really understood the difference between a preposition and a conjunction. Subjects and objects? What are you talking about?
I struggled in the beginning to give concise and accurate reasons behind grammar and definitions to my students.  As time goes on you realise how complex and mind-boggling English is.  I actually feel sorry for my students most of the time, as it's not until you teach your own language that you become an expert in it.  It's been a long haul learning how English really works, but an enjoyable one.
2.  Escapism
Over-controlling parents (not you mum, promise), clingy boyfriend or girlfriend, student loans to pay back?  Initially, I got TEFL-qualified to get away from England, to have some freedom, and live the dream, baby. And that's what I'm doing.
Don't get me wrong, I love England: the rainy summer days, efficient underground system, and fights outside my local – no, I'm only messing!  No, I do love going back home and I miss my family, mates, and a lot of aspects of British culture, especially the rain now and then believe it or not.  But you can't beat that feeling of living abroad.
My earlier TEFL days were much more adventurous and exciting than now (sorry wifey, you know I love you).  I lived on the buzz of travelling from one place to another, finding a job, settling down for a bit, and then taking off again.  It was all about the adventure, escaping reality for a while, seeing the world.
3. Enjoy your work
If you have to work, then you might as well enjoy it, right?  This won't be on everyone's list for becoming a TEFL teacher; I've met a few teachers over the years who actually hate teaching (they didn't last long though).
I try not to see teaching as a job, as such. Fair enough I have to be in class at a certain time, have to obey certain rules and regulations, and have to be professional, but I try to see teaching English as a way of helping others.  I have bad days, like all teachers, when I don't want to go to school.  I'd much prefer to stay at home and write, read a good novel, or just get drunk on cheap bottles of Rioja.  Sometimes I get lumbered with teenagers who I don't particularly see eye to eye with, but I try to have patience and teach them something (even if it is how to write lines).
I find the whole experience quite bizarre; teaching others how to speak like me.  I mean, why would anyone want to speak like I do, init?  Poor students.  I like teaching though; it's fun, sociable, and a learning experience.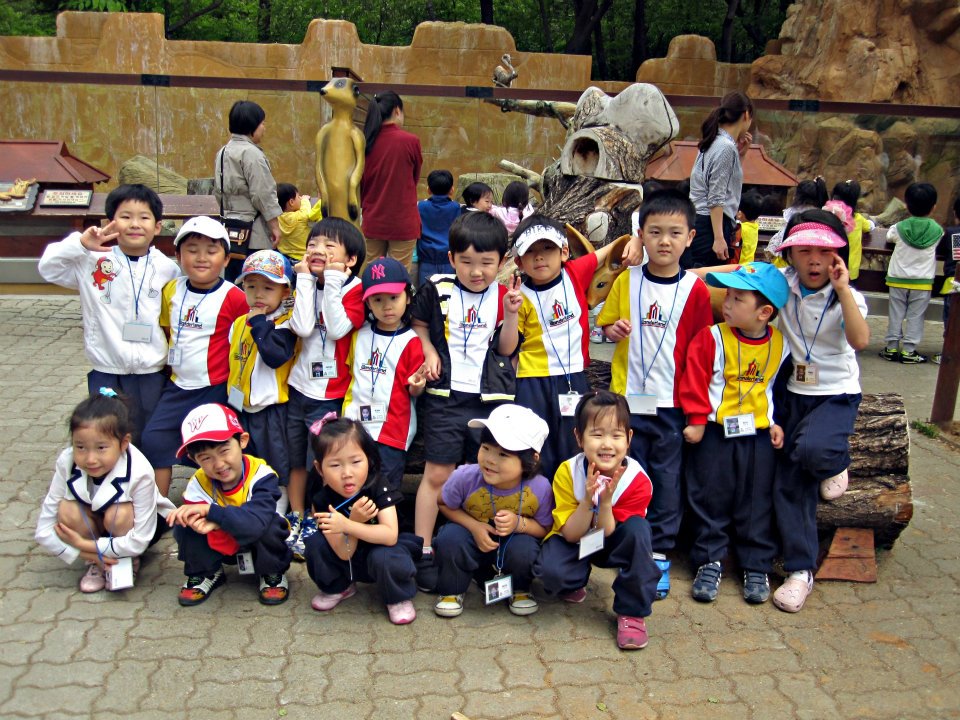 4. Those special moments
Like most rewarding jobs, those special moments keep you going.  The first buzz I got was when I helped three Ecuadorian students pass their exams, seeing their smiling faces when they got their certificates made all the agony of winning them over seem worth it.  There was the time while I was working in Sydney when a Chinese student, who lived in fear of not spending a weekend studying, wrote me a goodbye letter thanking me for inspiring her to get out and see the world.  Helping my Thai students practise for a giant dancing show was one of my highlights of teaching in Bangkok.
In Seville I've had a few moments too.  Now and then a parent makes the effort to tell you that you've inspired their kids to learn English.  Last year I had a student who told me outright that she didn't like English, but at the end of the year her father thanked me for changing her outlook.  Just last week a First Certificate student came up to me and showed me the vocabulary cards that I'd been badgering on about while doing my DELTA.  I hadn't made it obligatory, but she listened.  Working for a great school over here with a decent boss and work colleagues helps too.
Before I became a TEFL teacher I'd never have expected to enjoy it so much.  That's why I'd recommend that it's worth becoming one too.
5. Realise who you are and what's important
I'm not a massive fan of the whole 'finding yourself' gang, after all, you only have to look in the mirror (sorry, bad joke).  But it is true that becoming a TEFL teacher will help you realise who you are and what's important.
As I said above, I wanted to escape England, travel the world, and live the dream.  But it was during this adventure that I realised what is really important in life: I've always been close to family, but it's not until you have to live alone, especially through tough times and family occasions like Christmas, that you realise what you have.  One of the best moments of my trip was when my parents and sister came out to visit me in Thailand – it was a proud moment seeing them in my class with my students!  There isn't a day that goes by that I don't think about them all back in England.  It's hard being away, but it makes the times when we're together more special, ahh!
When I first set out on the TEFL adventure I never would have guessed that becoming a TEFL teacher would lead me to my wife.  I'm settled here in Seville now and happily married.  I often miss those crazy days I had on the road, but that was just a small part of the TEFL journey that I'm on.
Thanks to Baz for sharing your reasons on why being a TEFL teacher is so great!