What qualifications do I need to teach English abroad?
An accredited 120 Hour TEFL qualification
Ideally a native English speaker
Being fluent in English
Having a degree helps but isn't essential
A sense of adventure!
Do I need to be fluent in English to get a job in TEFL?
It might sound obvious but being fluent in English is a pretty basic requirement for a TEFL teacher. If you are not fluent in English, we suggest you think of an alternative career.
Do I need to be a native English speaker to get a job in TEFL?
Job opportunities do exist for fluent, non-native English speakers – particularly in South and Central America as well as some parts of South East Asia and Eastern Europe. However, in other parts of the world being a native English speaker is pretty much an essential requirement. So if English is not your first language, rule out countries such as China, Japan, Vietnam and Saudi Arabia.
Read our article Do I have to be a Native English Speaker to Get a Job in TEFL? to find out more.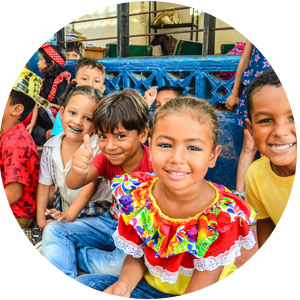 Do I need a TEFL qualification to teach English?
If you want to get a reasonable, paid job in TEFL, you will normally need to prove that you have successfully completed an accredited 120 hour TEFL course from a reputable provider.
If you are a native English speaker without a formal TEFL qualification, you probably could find some form of TEFL job. However, this is likely to be low paid and in an unpopular destination. And it would mean that you would have to stand up in front of 30 students with no more knowledge of what to do than waving your hand, smiling and saying "hello". We certainly recommend getting trained in TEFL!
Can I get a TEFL job if I have completed a TEFL taster course?
If you simply want to do a few days of volunteer teaching, you probably could get away with a TEFL taster course (also known as a TEFL foundation or TEFL introduction course). It will help you know where to start when those scary (sorry, "friendly") students are looking at you expectantly. However, if you want paid TEFL work, you really need to do a 120 hour course, as a minimum.
Read our article What is a TEFL Course? to find out more about different types of TEFL courses.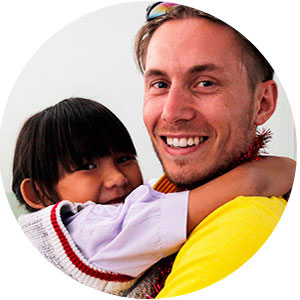 What is a 120 hour TEFL certificate course?
A 120 hour TEFL course generally is the entry-level qualification you will need to get a reasonable, paid TEFL job.
A good 120 hour TEFL course will train you on how to develop well-structured lesson plans; explore how to teach the different types of lessons you will be expected to deliver (vocabulary, grammar and the four skills – reading, writing, listening, speaking); equip you with the tools you need to create appropriate materials and activities for a class; and provide you with practical techniques to manage a classroom full of students.
120 hour courses are available both online and in a classroom environment. Generally either is accepted by employers abroad – although, if you plan to teach in a particular country or school, it is always worth checking if they have specific requirements before you book onto a course.
Read our article What is a TEFL Course? to find out more.
What is CELTA / CertTESOL?
CELTA stands for the Certificate in English Language Teaching to Adults and is awarded by Cambridge University. CertTESOL stands for the Certificate in Teaching English to Speakers of Other Languages and is awarded by Trinity.
These courses are the most well known "brands" of TEFL courses, and are recognised across the world. Courses are standardised and regulated, which means that you can expect the same level of content and teaching, regardless of how or where you take the course.
Do I need CELTA / CertTESOL to get a job in TEFL?
It is not necessary to have CELTA or CertTESOL to get a paid TEFL job.
Having a CELTA or (to a lesser extent) CertTESOL qualification will open doors to TEFL work globally. However there are thousands of paid jobs in popular locations that simply require you to have a 120 hour TEFL qualification rather than the specific CELTA / CertTESOL.
It may be worth investing in CELTA / CertTESOL if you are looking at TEFL as a longer-term career option and can afford the pretty hefty price tag attached (anything from £1,000 up). If you do not have a big budget and are looking at TEFL mainly as a route into travel, the standard 120 hour course can be a better starting point.
Do I need a degree to teach English overseas?
It is not essential to have a degree to teach English across the world but it definitely helps. This is usually due to visa or government requirements, rather than anything actually related to teaching – which means that it is the fact that you have a degree, rather than the subject that it is in, which is important.
Individual country requirements change rapidly, so it is always worth checking out the latest information before you start your job search. However, as a rule of thumb, European and Asian countries tend to require teachers to have a degree whilst it is less relevant in Latin America.
Are there any other qualifications I need for TEFL?
If you are a fluent (ideally native) English speaker, with an accredited 120 hour TEFL course under your belt, plus a degree, you have all the basic qualifications you need to get a job in TEFL. However, TEFL is much, much more than simply the theory.
A good teacher needs to manage and engage with the class, find topics that will interest the specific students, adapt activities as the lessons evolve in unexpected ways, and be excited about working in a different culture and climate.
You need to be able to laugh at (and learn from) your mistakes, expect nothing to go quite as planned and be prepared to put energy and enthusiasm into your lessons, regardless of what you got up to the night before …
You get the idea. What we are trying to say is, in addition to the formal qualifications, a positive attitude is pretty much essential if you want to be a successful TEFL teacher.
If you have all of this, then what are you waiting for? Go off and start exploring the world!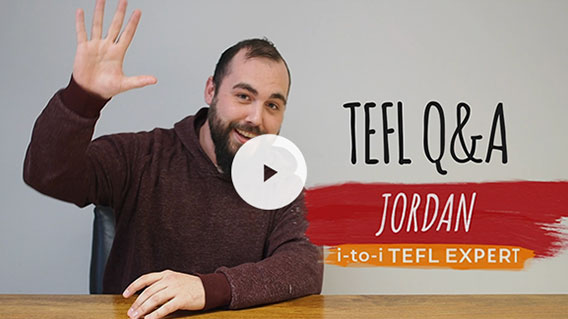 Take our 2-minute teaching online quiz to find out if you're eligible to start earning from home as an online English tutor!