I felt a sense of achievement on my flights from Gatwick to Hanoi when the attendants bought out my requested vegan meal. I could do this – I could stick to my year-long vegan diet, even my five-year vegetarian diet, and make it work while living in a country famous for its meat and dairy dishes! I'd been to Southeast Asia once before on a programme where our meals had been planned and prepared for us but had never had to support myself in that part of the world before. I remembered the amount of fruit and vegetables I had seen for sale at the markets, the variety of rice and noodle dishes available at every restaurant and street vendor and felt quietly confident.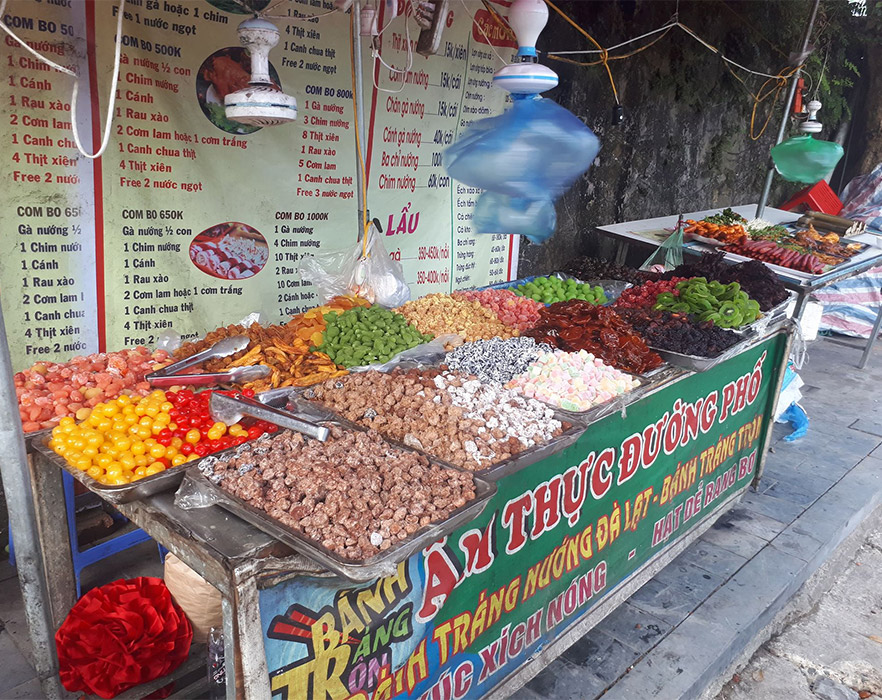 Orientation week at the hotel was a quick learning curve. The vegetarian tables were provided with a variety of dishes, and we were all amazed at the amount of meat substitutes that existed out here – vegetarian chicken, fish and BBQ ribs to name a few! Bowls of rice, and the ridiculously popular vegetable spring rolls (so popular that the meat eaters would often come over at the end and claim the leftovers). We were always provided with menus to tell us what we were eating, although these were somewhat basic – I was itching for an ingredient list of the 'fried tofu', instead being left to ponder over those two words for the presence of milk or eggs (or even the dreaded fish sauce!).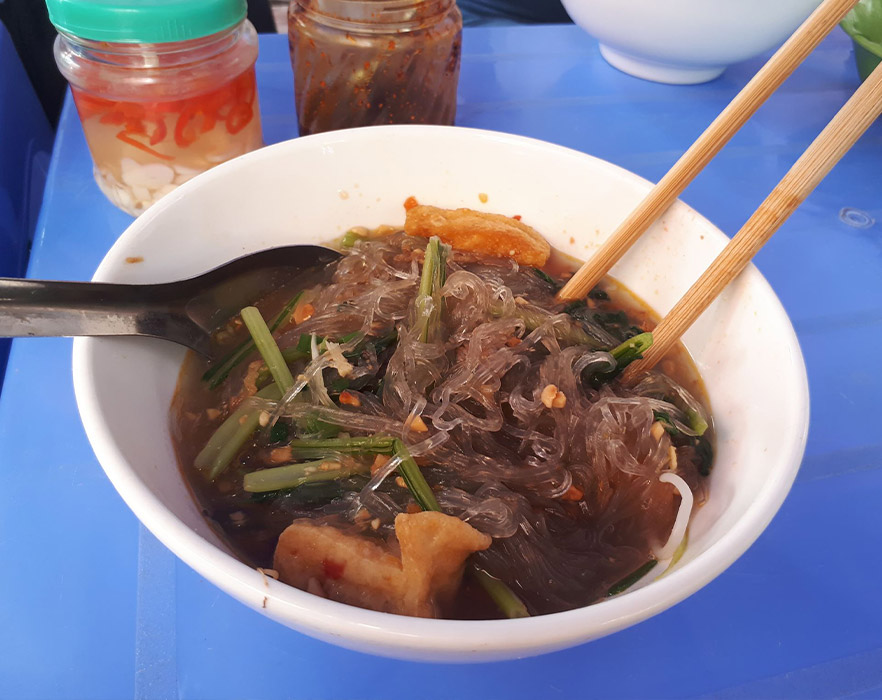 After the orientation week, we were all moved to a different part of the city into our permanent accommodation. A new area with new shops, restaurants and street vendors to explore. In simple terms, it's been incredibly tough, but not impossible! The horror stories I heard about grocery shopping being shockingly expensive here are not entirely true. In comparison to eating out at local street vendors, buying the individual ingredients to cook your own meals may seem incredibly expensive. But pricewise, they aren't very different to your standard grocery shop in the UK. If you budget well and pay attention to the prices, you can easily buy the ingredients for a number of meals at a reasonable price (pro-tip: visit large supermarkets like Big C or the larger Vin Mart branches – there's more choice of everything so you can easily compare ingredients and prices).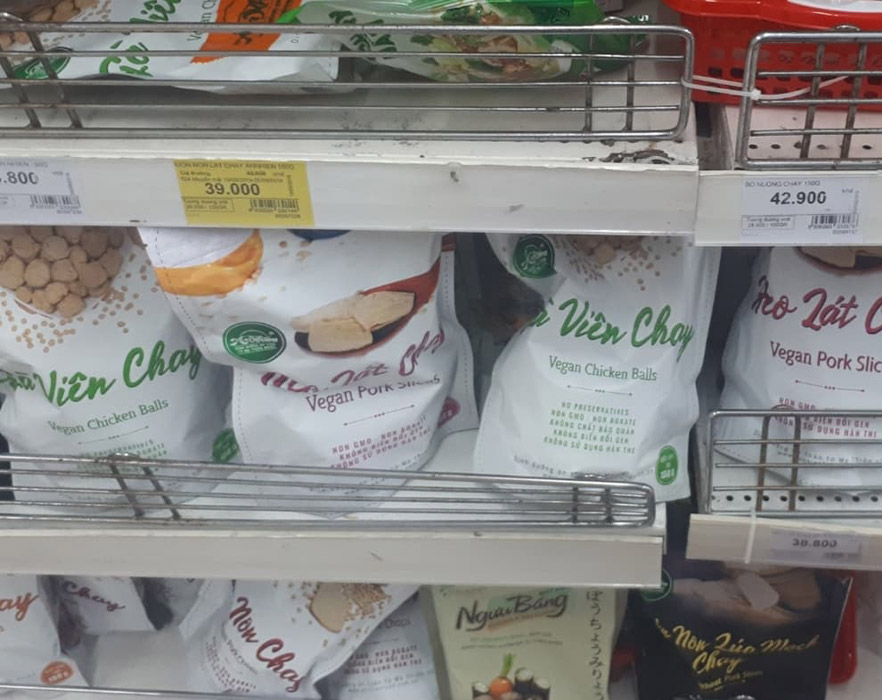 This brings me onto another issue with eating vegan – or having any dietary requirement here – the language barrier! It's all very well and good finding the noodle isle or the snack isle but being faced with packaging entirely in Vietnamese makes navigating an ingredient list impossible. A lifesaver for me was learning a few key words before I came over here. Just knowing the Vietnamese for 'meat', 'chicken' and 'beef' ('thịt', 'gà' and 'bò' for those wanting to know) is a must when you're scanning over packaging and ingredients to quickly rule out anything that would really disagree with your diet.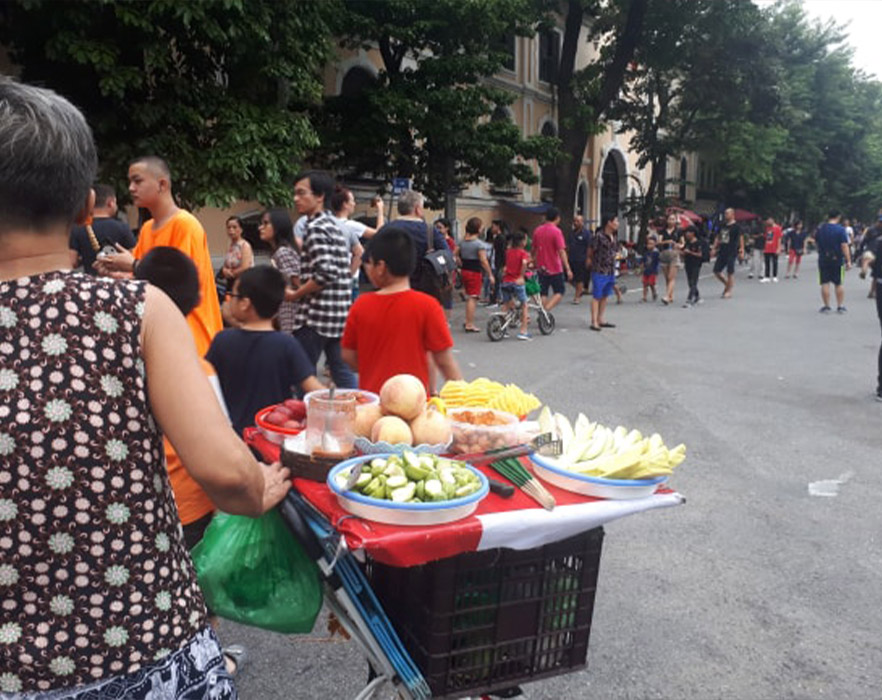 Despite all these issues, eating vegan in Hanoi is an incredibly fun challenge. There's a large assortment of foods that street vendors offer and trying to communicate the ingredients of a dish certainly keeps you on your toes. Tofu is widely used – but be wary ordering a dish with it as it will often still come with meat! Despite all this, I've been able to find vegan bánh mì, smoothies, cook my own delicious noodle dishes and eat at several restaurants – notably a local Korean one where the chef put together a vegan bibimbap!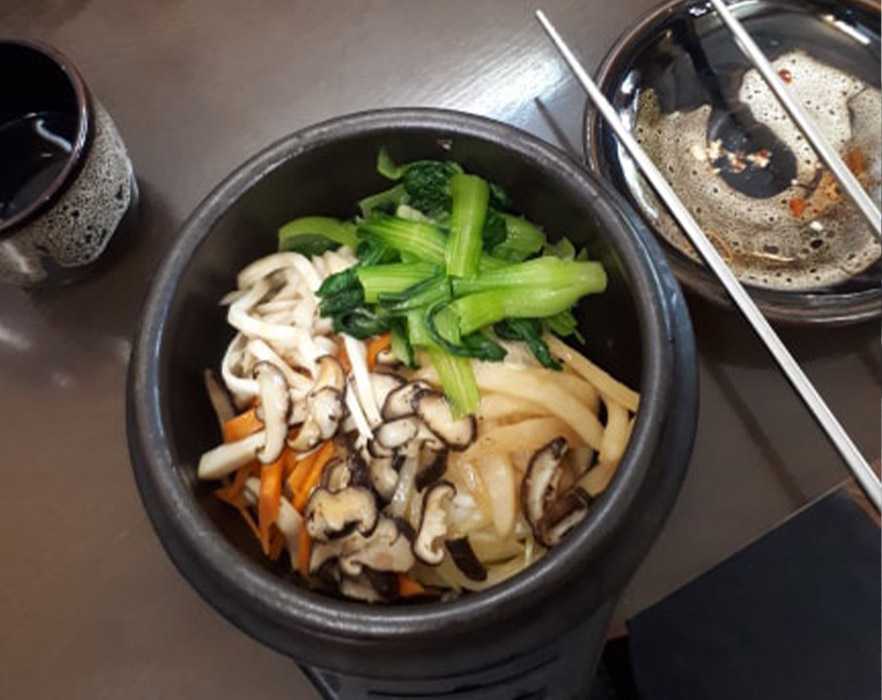 Pro-tip – Use the phrase "an chay" (pronounced "an chigh") and you'll eat vegetarian good in the same way the Vietnamese Buddhists do (which is usually vegan)