You've aced/survived those first few TEFL lessons on your Vietnam Internship and now you can celebrate with a few days off to start travelling around this amazing country! But where should you go?
You could follow the mainstream guidebooks… Or you could take a look at our secret spots below before checking out the most unusual things to do in Vietnam!
For us, the thrill of discovering epic places in Vietnam BEFORE the masses turn up is hard to beat.
1. Stare in wonder at Ba Tu Long Bay
Now, we would never tell you to miss out on a bucket-list attraction such as Halong Bay. However, if you want to experience the ethereal landscape without banging into a tour party every way you turn, head 30km up the coast to the breath-taking Bai Tu Long Bay.
This stunning string of islands delivers pretty much all you will find at Halong Bay – but without the huge crowds of tourists getting in the way.
Hitch a ride on a junkboat. Dive down to reefs and underwater lakes. Marvel at the pristine white beaches. Explore the mysterious beauty of limestone caves.
Or simply feel smug that, in Ba Tu Long Bay, hundreds of boats are not blocking your spectacular view.
2. Go underground in the Vinh Moc tunnels
A trip down the legendary Cu Chi tunnel network is fascinating. No doubt about it.
But what about experiencing tunnel life with just a torch and a guide for company? Try out the less well known, but no less amazing, Vinh Moc tunnels, north of Dong Ha. Part bomb shelter, part temporary home, this is where around 300 villagers sheltered during the American-Vietnam War.
Imagine cooking, watching movies, sleeping and even giving birth down here whilst the bombs crashed above you. Now that's what we call getting on with it!
3. Stay at home in Bai Huong Village, Cham Islands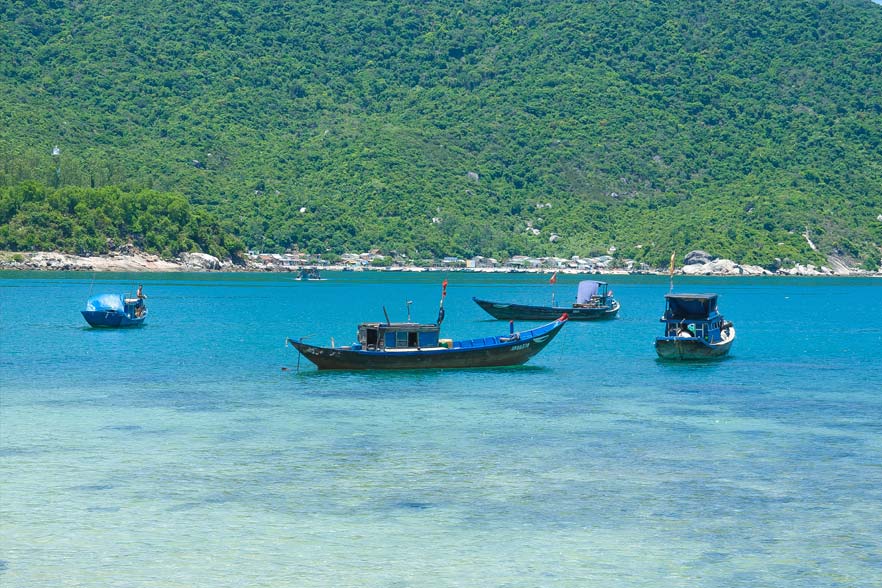 How does epic diving in the sparking turquoise sea sound? What about powdery white sands and scrumptious seafood on an astoundingly beautiful collection of granite islands? Cham Islands has all this and more.
And we know a way to make this brilliant Vietnam adventure even better… Our secret tip is to stay overnight in a homestay. A brilliant way to extend your trip, get one over on the day-trippers AND experience a little local culture all at the same time.
4. Get lost in Hanoi's Old Quarter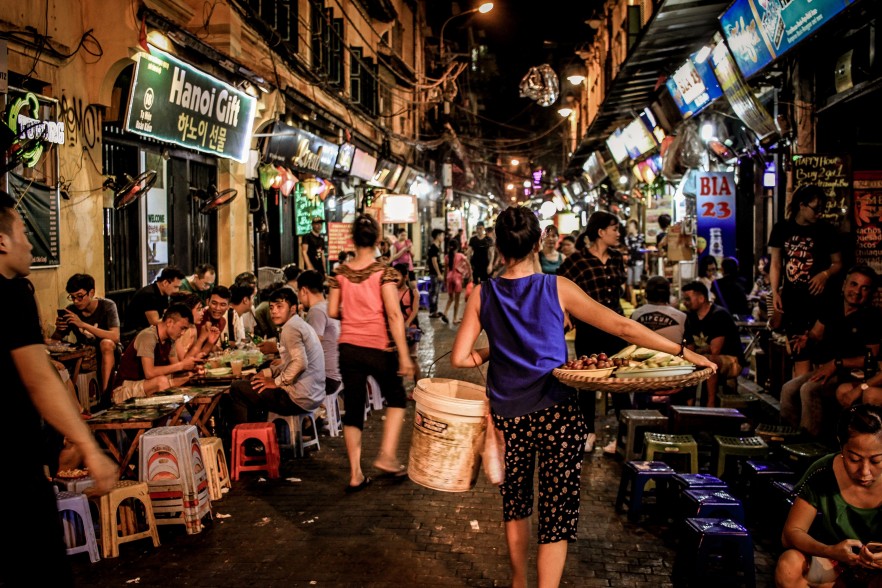 Hanoi's Old Quarter is not particularly secret, we know. But it does have a touch of magic about it.
Every time we visit we find a new shop opening in an unexpected nook. Or a delicious street food stall popping up in a hidden corner. Take time to wander and you will find a secret spot all of your own.
Oh and while you are there, catch a show at Thang Long Water Puppet Theatre. And take an early morning wander across Hoan Kiem Lake's bright red footbridge to Ngoc Son Temple. Two rather different types of watery experiences that you must not miss.
5. Pick a beach, any beach
If it's tombs, temples, palaces and pagodas you are after, the atmospheric city of Hue is definitely one of Vietnam's best places to visit.
But for our top secrets list, you need to head north out of this ancient city to Thuan An Beach. From here follow the quiet coastal road towards Phu Thuan Beach and take in the fascinating array of tombs, temples, sand dunes and villages sprinkled out all around you.
Now, this is all pretty wonderful already. But to really be able to brag in the staff room we reckon you need to add in finding a beach of your own (obviously!) And here you can make it happen. Pick a spot along the coast and head down to the sea. Chances are pretty high you'll have a personal cove to yourself.
Now all you need to do is think how to top that on your next day off teaching… Take a look at our top 5 cities in Vietnam to get started!