Alanna has been abroad for 2 years now since completing a TEFL Course with i-to-i! Read her inspirational story below…
My name is Alanna and I began my TEFL journey in 2015. The idea was introduced to me when my wonderful aunt suggested I consider teaching in Thailand, just like she did! I had my degree but no idea what to do. All I knew was that from a young age, I had a passion for travel.
So I signed up for the auntie-suggested i-to-i 300-hour Online Course and crushed it in about three months time. My greatest supporters were my parents and my best friend, Cassie. Cassie cried when I told her I had passed the course. She was so happy for me but sad too because she knew I was about to leave my home city to start this huge new chapter in my life of teaching abroad. She pushed me to look into TEFL Internships and then… a perfect opportunity with i-to-i fell directly in my lap so quickly I did not feel ready! But I had my best friend there, encouraging me every step of the way. She even offered to loan me the money (although I didn't accept her generous offer!) to pursue this dream which she knew was perfect for me.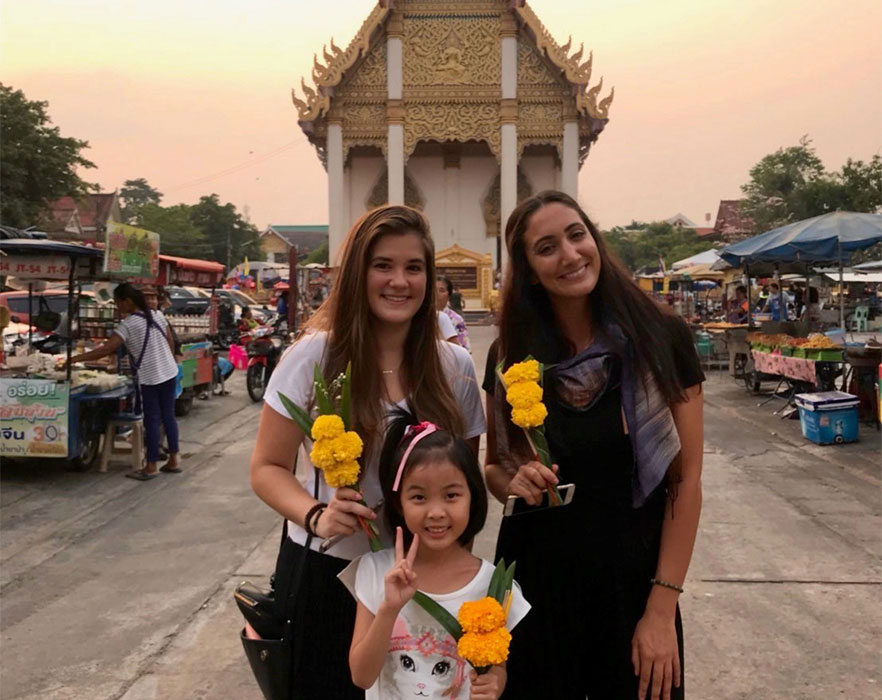 Three weeks before I left to start the Thailand Internship, Cassie unexpectedly passed away. With an experience so shocking as losing your best friend, one would expect that I would retract fully and give up on my goals. But I had to take this step – for her and for myself. Living abroad was my dream and no one wanted it for me more than Cassie did. So I went to Thailand!
In those three weeks leading up to Thailand and for months after I'd arrived, I became completely present and immersed in the moment, teaching kindergarten at a local school. I was able to feel happiness due to the knowledge I was gaining from the i-to-i internship program and from the wonderful placement I received as a kindergarten teacher (I never even knew I liked kids!).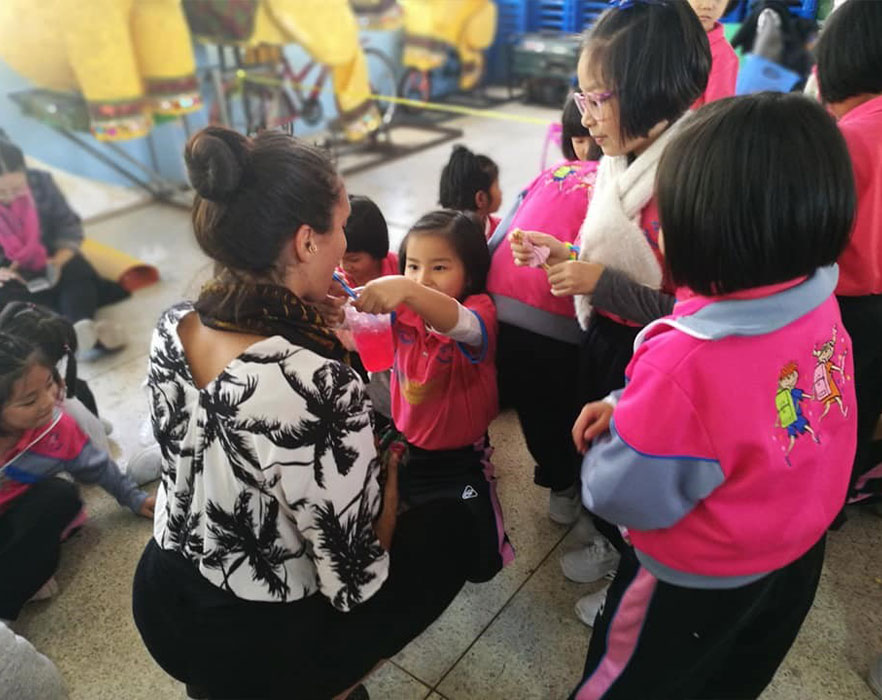 My experience with i-to-i has taught me so many lessons and changed my life in so many ways I cannot even begin to explain in mere words. I have overcome my grief, continued to teach abroad for two years now and I feel happier and more inspired than ever to help children learn, to explore the world and to live each moment as if it were my last.