I arrived into Hanoi airport ready to start my TEFL adventure, far from what I'm used to back home in the UK and never having taught a day in my life! But this didn't stop my determination and excitement kicking in once I touched down.
The first week was spent in Hanoi meeting all the other interns (nearly 90 of us in total), before heading off to our respective destinations. We were all either staying in Hanoi or moving on to Ho Chi Minh city, Ha Long or in my, case Hai Phong.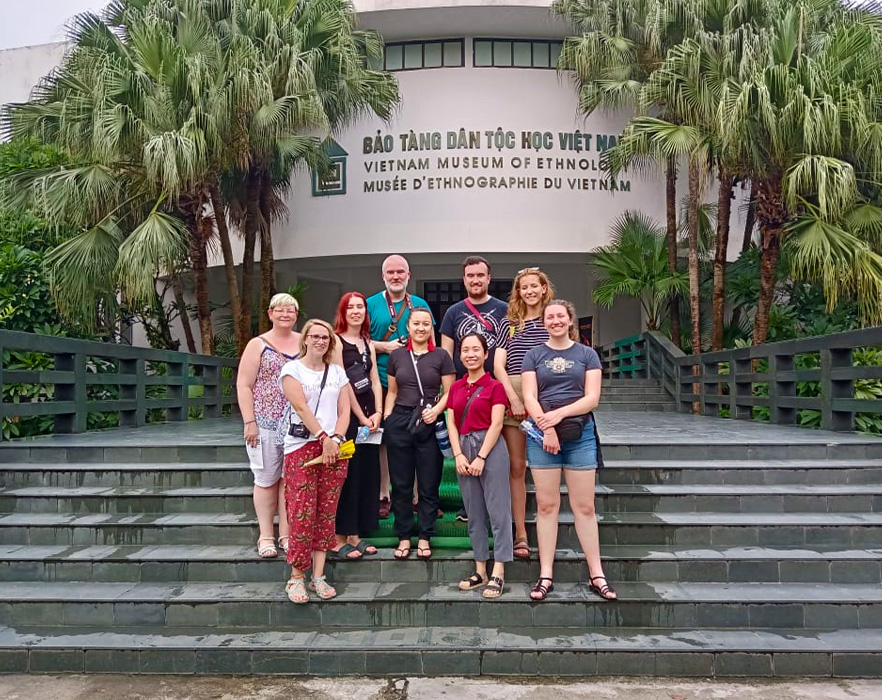 During our orientation week in Hanoi we had practical training, Vietnamese lessons, as well as our medical checks. We also had a city tour and had the opportunity to go on trips to different parts of this bustling, vibrant city. I got the chance to visit the museum of Ethnology, the Hoa Lo prison memorial and my personal favourite train street!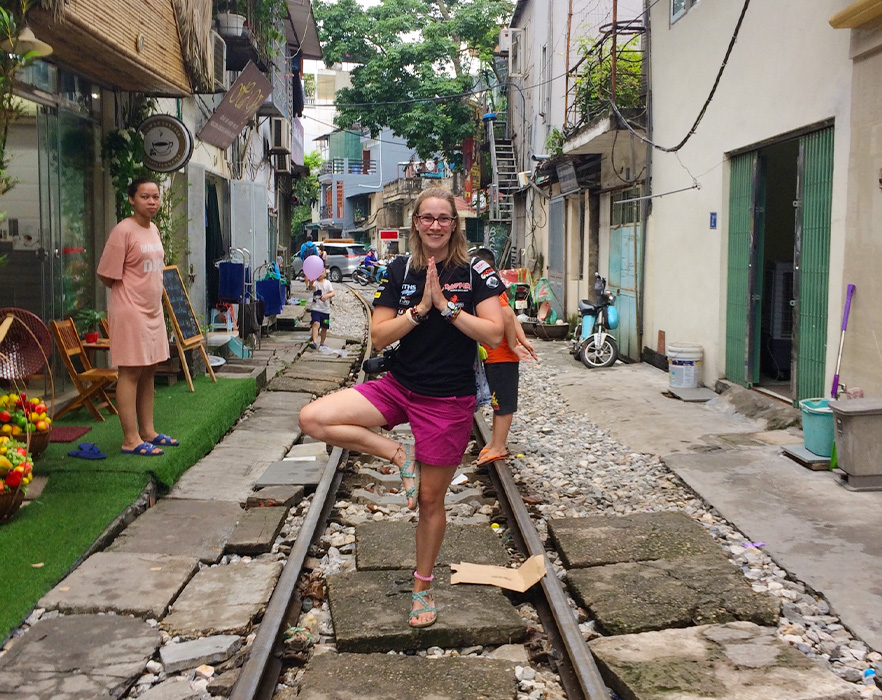 At the end of the week 1, me and another 31 interns left Hanoi behind and travelled east for 2 hours to Hai Phong. Prior to this, I had never visited Vietnam and had never heard of Hai Phong, lots of googling later I learnt… not a lot! Only it's very authentic, not many foreigners and not much English. This colonial port town is the 3rd largest in Vietnam and was once home to the mafia!
We hit the ground running. The day we arrived we were whisked away within a couple of hours to the head office to read and sign our contracts for the next 5 months. The next week we spent orientating in the city and were given lots of training ready to teach next week. Our training included lesson planning and giving demo lessons (primary and high school) to our fellow interns. This was really helpful!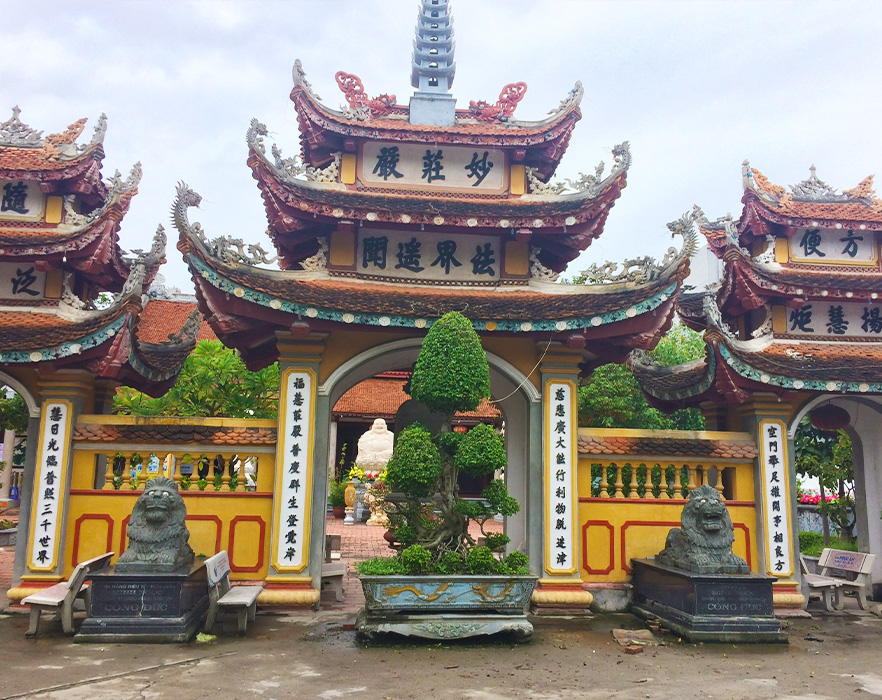 I've been teaching in Hai Phong for 2 weeks now and I can honestly say no two days/lessons or classes are the same which makes it so much fun! I teach mostly primary classes, from grade 1 all the way up to grade 5 and the odd grade 6 mostly public schools. I teach across about 5 different schools, with 45+ students per class. I also do evening classes at the head office twice a week. You get greeted by excited children wherever you go shouting hello and giving you high fives! One of the main challenges I find, is coming up with new and exciting games they want to play, but when you do it's so worth it and they go mad for stickers!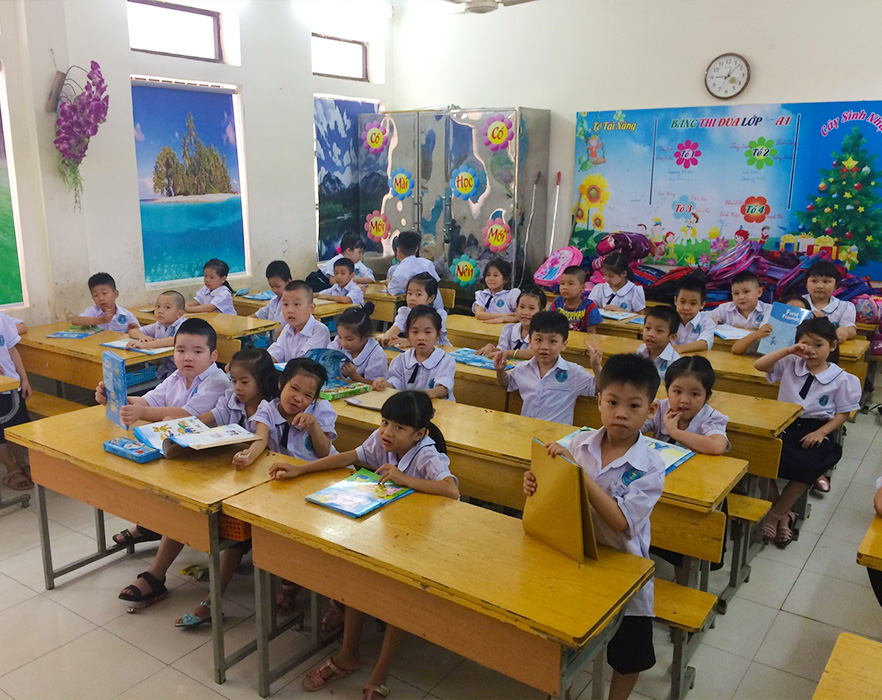 I'm looking forward to growing as a teacher and can't wait for it all to come naturally to me. The heat and the noise levels can be a challenge at times but it's all part of the experience. Having the support and comradery from fellow interns is invaluable as you're all feeling exactly the same way. I am loving this experience and I'm already thinking about staying for longer! If you are thinking of doing this internship I would say as long as you're open-minded and adaptable then go for it, you'll get so much out of it.