Where can I find online English teaching jobs?
With flexible hours and the ability to work from anywhere, online TEFL teaching is an increasingly popular option for trained TEFL teachers. If you're ready to TEFL but don't want to travel or you're looking for a side hustle to top up your TEFL wages, online English teaching could be the perfect solution.
Where are online English teaching jobs advertised?
Online English teaching jobs are advertised in similar places to location-based TEFL – in other words, on TEFL jobs boards and the education sections of national job sites. Take a look at the LoveTEFL jobs board and the Guardian Jobs Online and filter for online teaching jobs. You should find any number of online TEFL positions.
Can I find an online English teaching job directly with a company?
As well as searching for advertised positions, it's perfectly acceptable to apply direct to online English teaching companies. Similar to location-based TEFL, the online English teaching jobs market is dominated by companies advertising jobs teaching English to Chinese children – although there are opportunities to teach English to adults as well as to a more international audience if you delve a bit deeper.
Google 'online English teaching jobs' and you'll come up with a whole host of companies to try – from the long-standing EF (Education First) which claims to be 'the world's largest online school' through to the online teaching marketplace app, Palfish which aims to connect online teachers with potential students. Given the wide variety of online TEFL companies, we'd recommend checking out reviews from other teachers before you commit – and if it sounds too good to be true, it probably is. If you're not already plugged into TEFL networks i-to-i's Facebook page is a brilliant place to start.
Applying for online teaching jobs
Whether you apply via an advert or direct, reputable online TEFL companies will normally ask you to submit an initial application, followed by an online interview and/or a mock lesson, to confirm you're suitable.
While this may sound time-consuming, the application process for online English teaching jobs can be very speedy. Online English teaching jobs are less tied to term dates than location-based TEFL posts, meaning that you'll find online teaching vacancies at pretty much any time of year. Even better, you can often book your interview slot at the same time as you submit your initial application. And with no travel or visas to slow down the process, you may well be able to start the same week as you apply.
Set up your own online TEFL business
A rather different way to find online English teaching jobs is to become a freelance online TEFL teacher and recruit students directly. This option does take more effort than working for an established online TEFL company: rather than simply turning up and teaching, you have to first market your services to potential students and then create lessons that suit those that sign up.
However, if you've had previous TEFL teaching experience and are used to creating your own lesson plans, freelance online English teaching is worth considering. Your virtual classroom can be as simple as a quiet room, headphones and a Skype call in the first instance – and the bonus is that you get to keep all your hard-earned cash yourself, without the TEFL company taking their slice.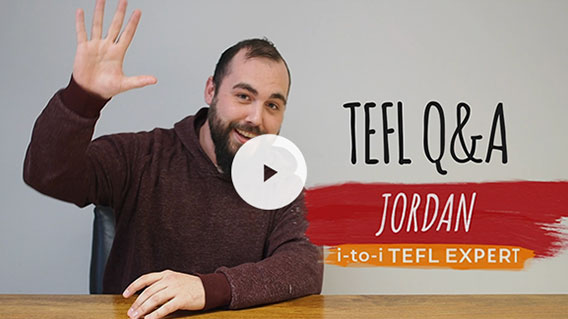 Take our 2-minute teaching online quiz to find out if you're eligible to start earning from home as an online English tutor!