You want to teach English abroad? Fantastic idea – TEFL really is the best way to travel in our opinion (although we're a little biased!)
But which course should you choose – CELTA or TEFL?
What is a TEFL course?
A TEFL course is a generic term for ANY course in Teaching English as a Foreign Language. It is not the name of a specific qualification.
There are dozens of TEFL courses out there – ranging from basic introductions through to advanced diplomas. However, the entry-level requirement for reasonable paid work (which we're assuming you want!) is an accredited 120 hour TEFL certificate course.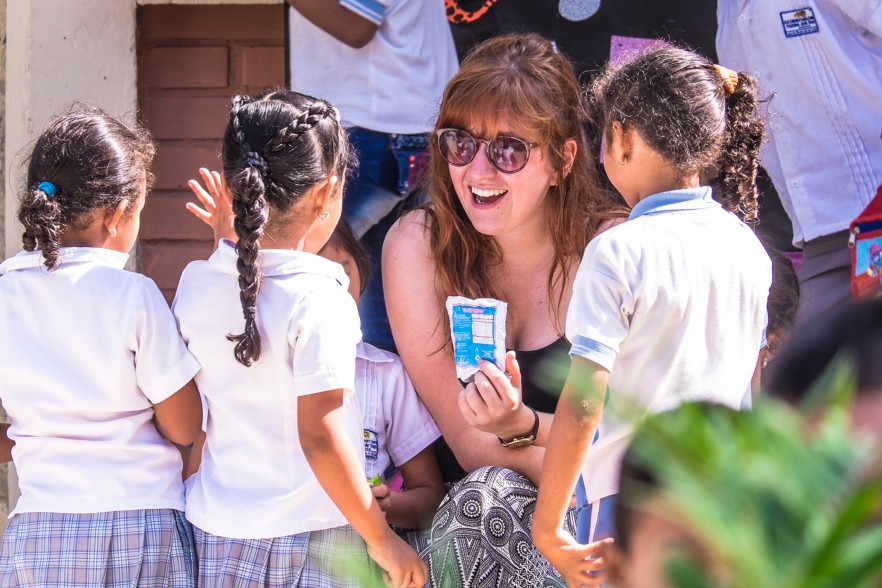 What is CELTA?
The Cambridge CELTA (Certificate in English Language Teaching to Adults) is a specific version of 120 hour TEFL certificate course. It is the most widely recognised "brand" of TEFL course globally – which is probably why you've heard of it.
Should I do CELTA?
CELTA courses are both rigorous and well known – appealing stuff for would-be teachers and employers. And if you want to teach in a native-English speaking country then you may well find that schools expect you to have CELTA.
BUT… (why is there always a but??) the CELTA name comes with a big price tag attached. CELTA usually costs £1-2,000 – compared to around £300-£500 for similar content with other providers.
Oh, and courses often have fixed start and end dates. Plus you normally need to be 18 or over and have existing formal educational qualifications before you apply.
Which we reckon means you should look around before settling on CELTA.
Will other TEFL courses get me a job?
Yes!
For many (MANY!) overseas TEFL employers, it's a good quality accredited 120 hour course that matters – not the specific brand.
And the appeal of other courses is not simply the – admittedly rather big – matter of coming in at fraction of the cost. Many TEFL providers also offer flexible dates and online courses. Which means no waiting around to get started.
Choose wisely though – TEFL courses are certainly not all equal! To give yourself the best chance of finding paid TEFL work, pick a course that:
Lasts 120 hours or more
Is accredited and regulated by a recognised body, such as the UK government agency Ofqual
Teaches you practical TEFL skills you can use in the classroom
Gets good reviews.
Sneaky plug – i-to-i's very own 120 hour certificated TEFL course was the first in the UK to get the Ofqual stamp of approval. Just saying!
Should I choose CELTA or TEFL?
CELTA is great if you want to teach English long term or in a native-English speaking country. Oh and if you have a spare thousand pounds or so lying around (we wish!).
On the other hand, if you see TEFL more as a brilliant way to fund your overseas travel we'd definitely go for a good quality, regulated 120 hour certificate course instead. They're far cheaper, more flexible AND give you the tools you need to find that all-important first job.