You walk into the rowdiest grade one class of the week: instantly, a bundle of seven-year-olds cling to your legs, grapple for high-fives and hand you gifts. As a foreign teacher, you've got your students' attention just by arriving, but keeping it for the next thirty-five minutes can be challenging. Here are some tips to help keep your class involved, and some activities to have up your sleeve!
Use an active warmer
Two words that have made an unexpected comeback in my life: Simon Says. Though it might seem unadventurous, this simple game provides students with an outlet for all their energy, while allowing you to introduce some target vocabulary. For example, in a lesson in which my Grade Two's learned "skate", "skip, and "ski", I found that merging words and actions into a game format (whoever performs the action without the 'Simon says' pre-cursor must sit down), got my students listening. Starting each lesson with this game also allows you to review previous vocab with gestures and gets your students into a routine.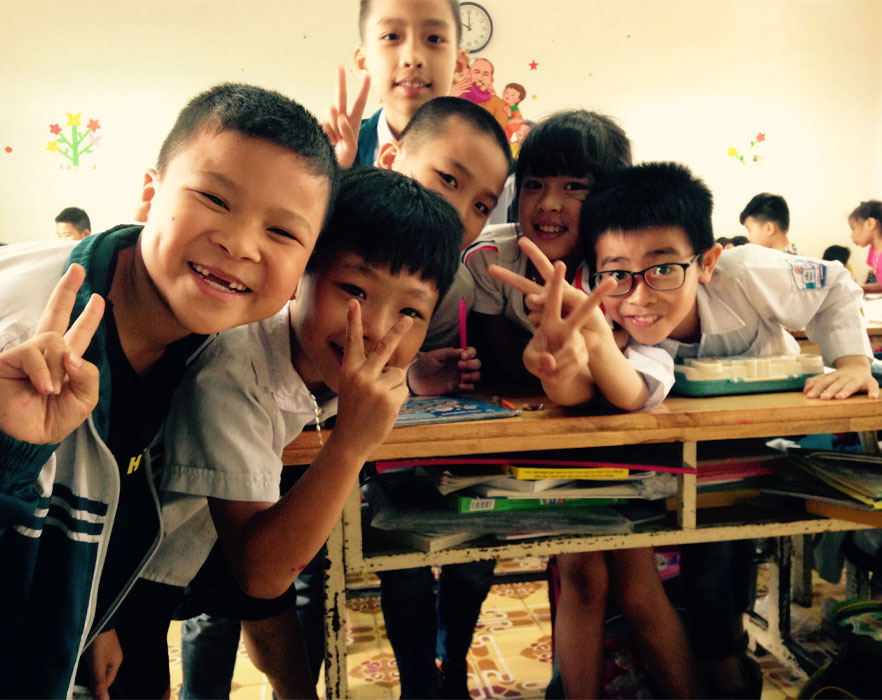 Play sport-themed games
Combining the children's love of competition and football, keeps them entertained and helps the lesson content to sink in! While I can't speak for other Asian countries, students in Vietnam are used to being split into teams, and a system for winning stars will have been set up before you arrive. My older students bicker over which team will be named Ronaldo, with the sport interesting both genders.
For this activity, split the board in two. On one side, write a gap fill sentence that students can complete with words from the lesson content. On the other, draw a goal (or a large rectangle to save time), and inside draw circles representing the number of stars up for grabs. Two students at a time must complete the gap fill in order to throw the sticky ball at the target, with one student acting as goalie. Of all the games I've played, this has been the best way to engage any kids aged above five as it's so easy to adapt.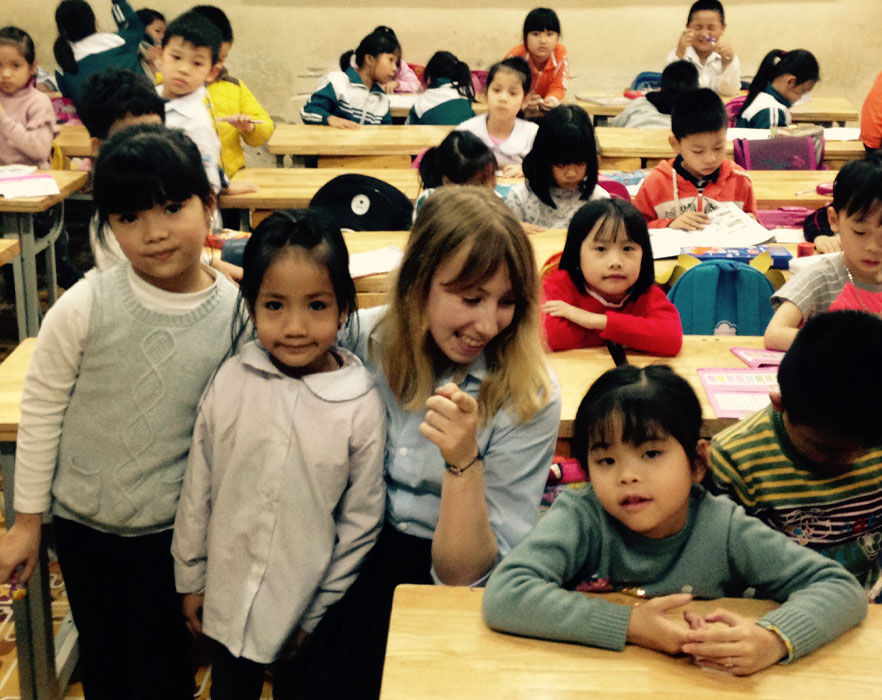 Get creative!
While games are riveting for students, drawing activities put a fresh spin on lesson content, and can spice up even the most boring topics. If your class are learning the English words for animals, ask them to draw a poster of their favourite, and write a sentence underneath such as "My favourite animal is a crocodile". Don't be afraid to showcase you own artistic flare and create a sample to put on the board as a guide. If like me, art isn't your forte, don't worry! The weirder the drawings, the more your students will laugh!
Letter writing is also an engaging exercise: On international Women's Day, I asked my classes to write letters to important women in their lives. The students loved crafting letters for their family members, and I also received a lot of post that day!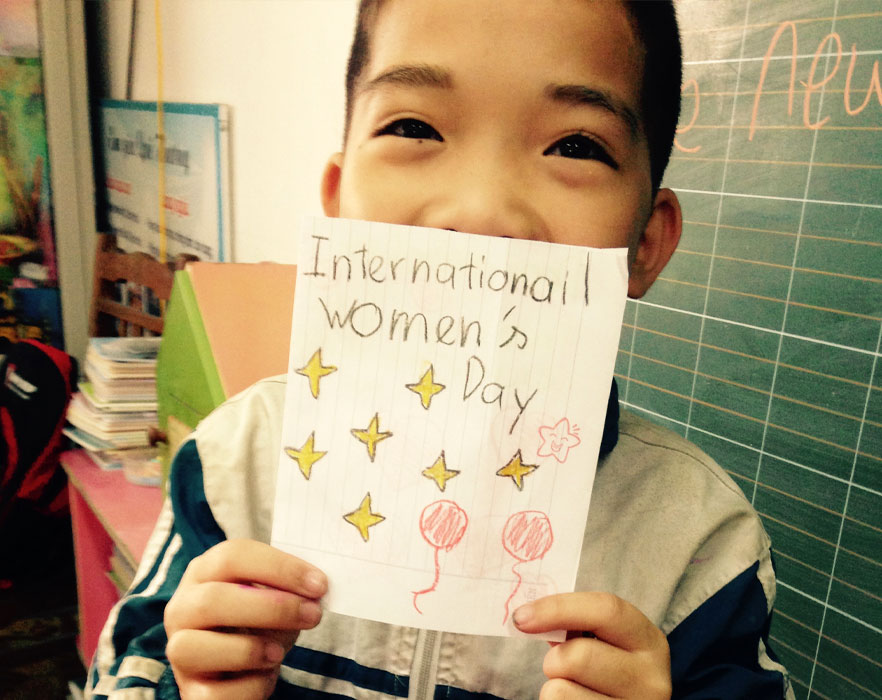 Bring photos from home
Don't forget that as an English teacher, you're an endless source of fascination, and students love to hear about your life at home. Many syllabuses share the same topics of family, pets, and the home: providing the perfect opportunity for you to talk about your life and encourage your students to do the same. At the start of a lesson about pets, I showed my class a photo of my family dog. In an instant, forty children were clambering over each other, wide-eyed and shouting "Teacher, wow! He's so cute!". After this, interest levels rose, and I'd managed to grab their attention for another lesson.