Liza took part in our Paid Vietnam TEFL Internship and it's safe to say, she had the time of her life! Read on to hear her story…
How did you start?
I began my Vietnam adventure in January 2017 and it still hasn't ended. After completing my TEFL course with i-to-i, I had a week of orientation in Hanoi with 120 other interns which involved many outings to Hoan Kiem lake and the infamous 'Beer Street' in a whirlwind of meeting new people and an entirely new culture.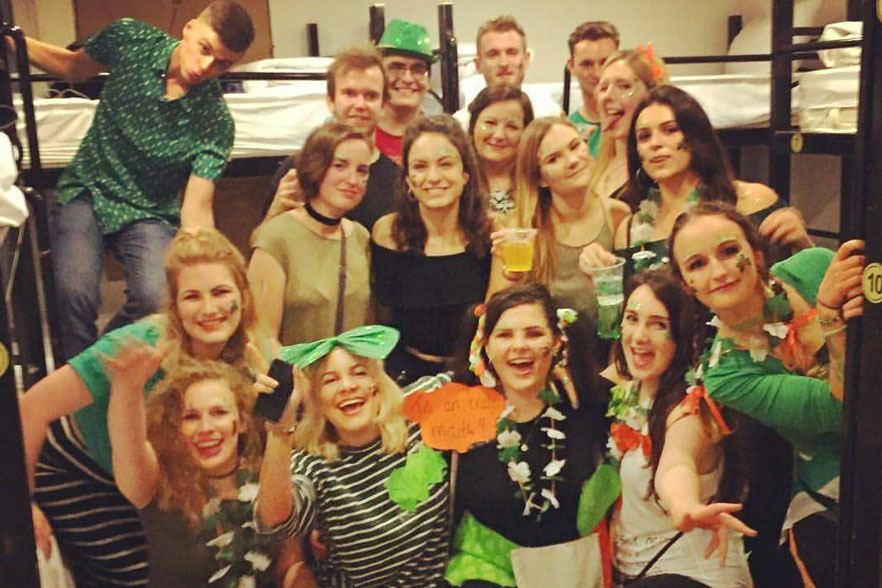 What was your placement like?
I was placed for 5 months in a city 2 hours east of Hanoi called Hai Phong which was a very different scene to Hanoi. If I thought Hanoi was different to home, I was in for a shock. There was barely more English than shouts of "hello!" as you walk down the street and English menus were hard to find, let alone western food.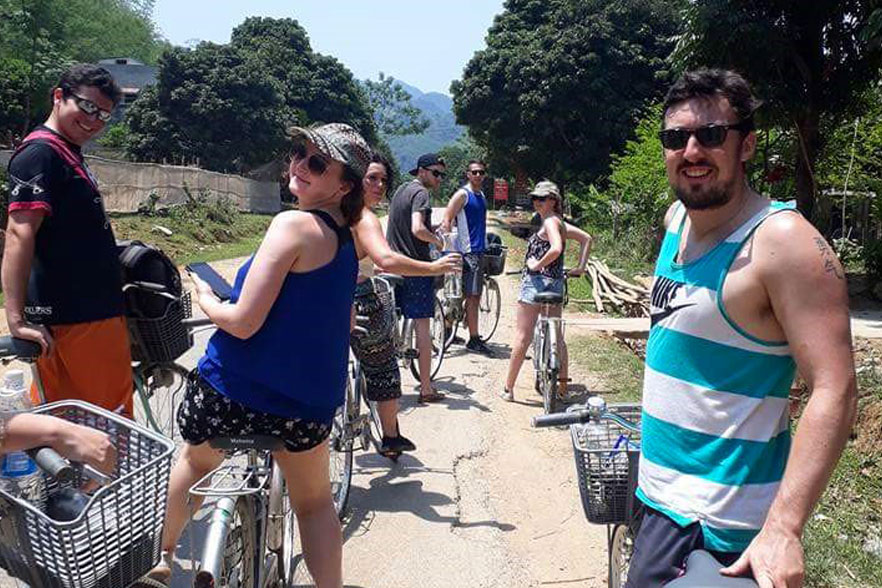 Drinking homemade beer at the side of the road, constant beeping of motorbikes racing by and kind friendly locals became the norm. Hai Phong became our home and the 22 other interns became my family.
How was the teaching?
Teaching progresses to second nature very quickly and the excited cries of children as you enter the school soon won't knock you over so easily. As someone who point blank refused to stand in front of a crowd before, there was no escaping the new reality of singing B.I.N.G.O. or dancing to 'heads, shoulders, knees and toes'. The cries of "teacher Liz!" from my favourite students were enough to brighten up any day, no matter how hyper or difficult the previous class had been.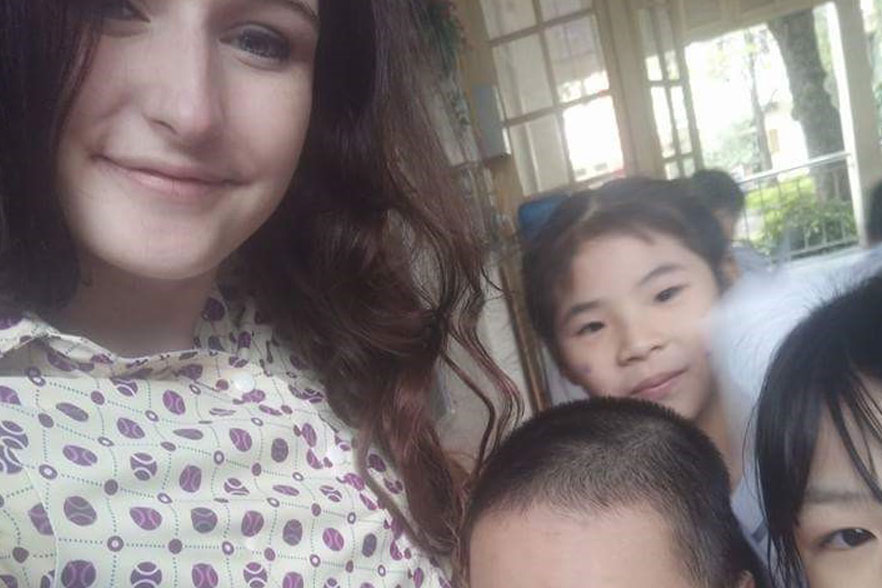 What's been your favourite part?
By far the most enjoyable part of my Vietnam adventure were the weekends away with the other Hai Phong interns. We spent many a weekend on the paradise island of Cat Ba, scooting our way around the many beaches and caves. St. Patrick's weekend in Hanoi was so memorable despite only three of us actually being Irish. Holi Festival of Colours was one of the best days of my life.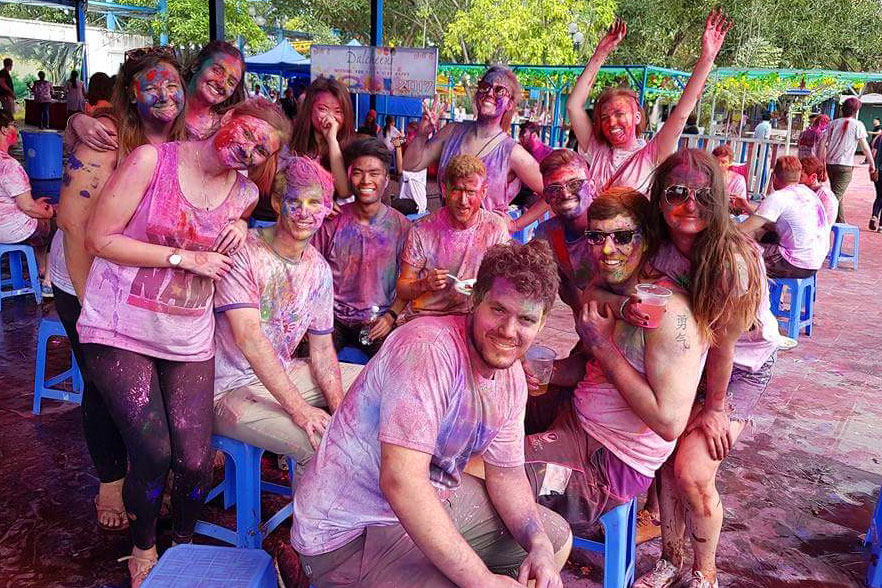 Relaxing in a wooden boat through the rivers of NinhBinh, cycling through heat waves in MaiChau and crying with laughter at those who vomited on the rollercoaster in Ha Long. I will never forget the memories we made, the nights dancing on tables in Yolo club, throwing cucumbers at each other at the bia hoi venue on the side of the street and our many take away lunches of mystery meat and coconut coffees.
What next?
I am now in Ho Chi Minh city because I just can't tear myself away from this beautiful country. I'm still with some of the interns I met and I am so grateful for the months I spent in my first Vietnam home of Hai Phong.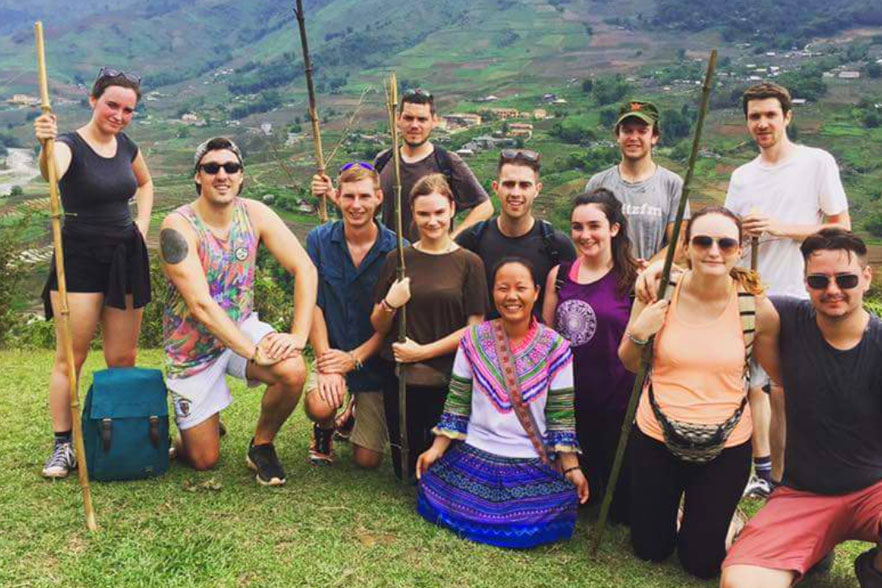 If you like the sound of Liza's experience in Vietnam, why not check out our Paid Vietnam TEFL Internship for yourself? You could be chowing down on some delicious Pho in Hanoi's bustling streets in no time…