Hello! Annyeonghaseyo! My name is Caleb and I'm from South Africa, and for the past year I have been teaching English in South Korea. I currently teach in a "Hagwon", which is the private sector of the South Korean Schooling system. I am in my first year of being a teacher and absolutely loving the experience, and I know there are many of you out there that are also wanting to teach and travel around the world, but for one reason or the other you are hesitant to make the move. Whether it's because of fear, or because of the uncertainty of moving to a new country, or lack of knowledge of the process.
I chose to teach in South Korea as I love to immerse myself in different cultures and push myself out of my comfort zone.
So today I will be telling you 10 of the benefits of teaching English in South Korea (and why I love it so much!), and hopefully this helps you decide if teaching English in South Korea is right for you too!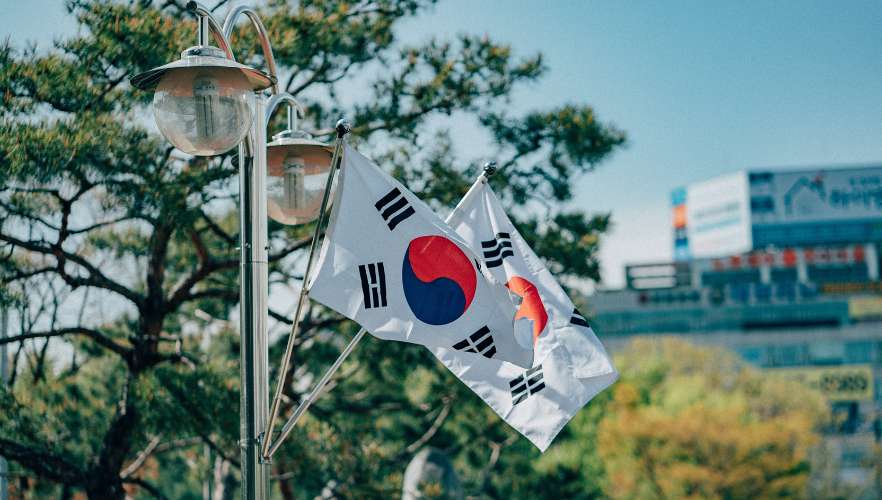 1. Salary & Benefits
Teaching English in South Korea pays pretty well and demand for teachers in South Korea is high. As a teacher in a "Hagwon", your basic starting salary will vary between 2.1 – 2.3 million won, which is around 1800 US dollars, but this starting salary will increase if you have more teaching experience.
But wait? You're saying 'this is a good amount of money?!' and I hear you, but it's true. This may not be considered a lot of money in more western parts of the world, but in South Korea your costs as an English teacher will typically be a lot lower. One of the reasons for that is…. Free Housing!
Accommodation is often the biggest outgoing from a salary but teachers here get to live in brand new modern apartment buildings, rent free. This means you will have more money to spend or to save. You'll find you can save as much as 50% of your salary every month, while living an action-packed and exciting life!
Further benefits from teaching contracts in South Korea can include cost effective healthcare and airfare reimbursements, reducing your outgoings even more!
2. Seoul
This truly is one of the most beautiful cities in the world. It is an amazing mix of the old and new Korea. It boasts attractions such as the N Seoul Tower, Han River, and Gyeongbokgung Palace, as well as hip areas like Hongdae and Gangnam, which show off Korean fashion, music talent, and amazing markets!
It is also the center of K-pop culture, beauty products, and, conversely, some amazing natural sites. It even has one of the most impressive mountains I've ever seen, Bukhansan mountain.
Definitely not one to be missed, so you need to TEFL in South Korea to see it all!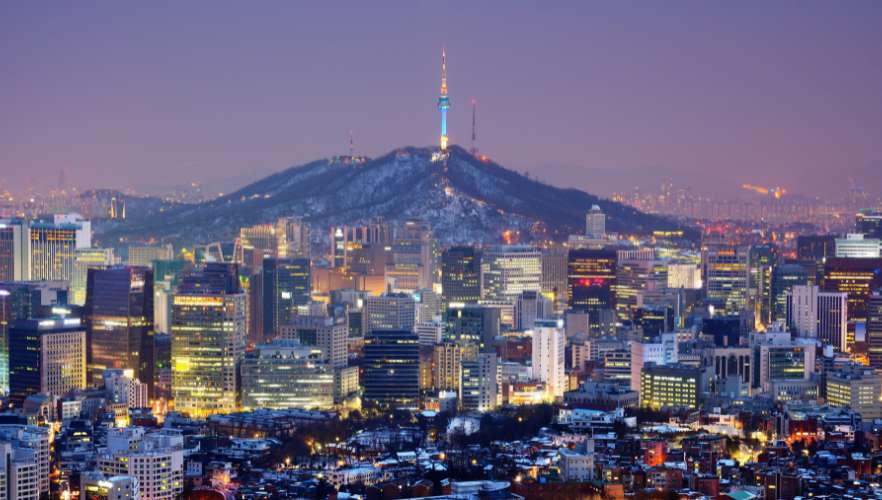 3. Food Culture
You cannot walk down a street in South Korea without inhaling the amazing smells of sizzling meat or delicious street food. A popular South Korean dish is "Korean BBQ", which includes the grilling of meat, typically pork, and comes with loads of tasty side dishes. It's often cooked on gas grills built into the table itself so it's an amazing site to behold!
Eating is also a really social event in South Korea, where most meals are shared by large groups of friends, so it's a great way to catch up and meet new people after you're done teaching.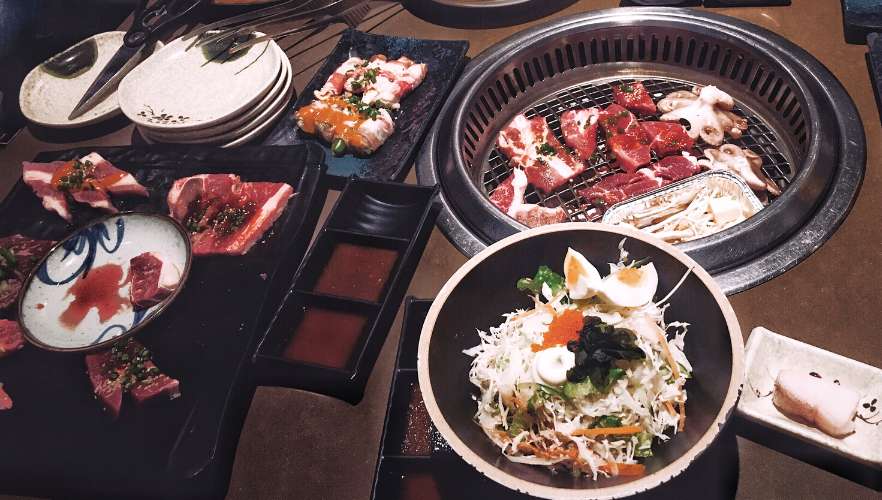 4. Rich History
South Korea is a country rich in history and culture. And we mustn't forget it has seen the extreme devastation of war in the past century and in a very short amount of time has built its way up to becoming one of the leading economic powerhouses in the world. Seriously impressive stuff!
It boasts modern bustling cities, but also has many historical sites and beautiful temples, as well as traditional palaces and villages. There is so much to do here you will never have a boring weekend, as there is always something new and fresh to experience. I'm always travelling on my weekends off, to make sure I experience everything this amazing country has to offer.
5. Travel
Teaching English in South Korea will allow you to travel easily, on your days or evenings off, as public transport is convenient, widely available, and very affordable. It's also a very small country, so you can get to any part of it within a day! Another benefit is that South Korea also has one of the most efficient subway systems in the world, so travelling is an absolute breeze.
Added bonus? Not only will you be able to explore and travel around South Korea easily and affordably, but you can also visit nearby countries really cheaply as well, as there are lots of inexpensive flights from Seoul. Some popular countries you can plan weekends away to are Japan, the Philippines, and China.
6. Social Life
You will be able to make new friends and develop new relationships! You will have the opportunity to meet people from around the world that you would never have met in your own country, and you learn so many amazing things from people.
As foreigners working abroad you already have common ground, which makes it easier to connect with other expats and means you'll form solid bonds very quickly. Instant travel buddies anyone?! You'll also have great opportunities to make Korean friends, with fellow teachers at the school, which will help you to really immerse yourself in Korean culture and experience the country more authentically than you would if you were just passing through on holiday.
7. Impacting Lives
One of my top reasons for teaching English in South Korea is the fact that you get to make a lasting positive impact on the lives of all the students you teach. You will be helping your students to have better employment opportunities in the future and be exposing them to a completely different culture than their own, to help them expand their horizons and develop their empathy and understanding of those different to themselves (the same way being around a culture different to your own will help to grow and develop you as a person!)
English really is a top priority here, so for this reason you'll usually find your students hardworking and respectful, which makes your job a whole lot easier and more rewarding! My students are always bringing me random little gifts, sweets, and giving me compliments every day, which is such a mood booster. I have found teaching in South Korea to be a pain-free job!
8. Safety
Coming from South Africa, where this can sometimes be a concern, I was shocked when I realized you are able to walk around alone on the street at night and not have to worry about your safety at all!
South Korea is one of the safest countries in the world and the crime rates here are much lower than the US and most European countries! And, if you ever did find yourself in a concerning situation, help is never far away as there are police around almost every corner and they have on-call interpreters available, so you can feel safe in the knowledge that you'll be looked after and understood.
9. Outdoor Activities
If you are wanting to explore more of the natural world and spend time in the great outdoors, rather than the concrete paradise of the cities, South Korea has a lot to offer.
If you're looking for green spaces on work days, every morning you can see people on their way to the nearest nature park or hiking spot and every city has plenty of open green spaces and river paths to roam to get away from the urban atmosphere. So, there's lots of options for you to choose from when you don't have a lot of time.
When you have more time, you can get out and explore one (or more!) of the 22 beautiful national parks that South Korea has to offer, many of them an easily commutable distance from the big cities. Fun Fact: Mountains cover up to 70% of Korea, which means mountain-based activities like hiking and paragliding are extremely popular, especially during the Spring/Summer seasons.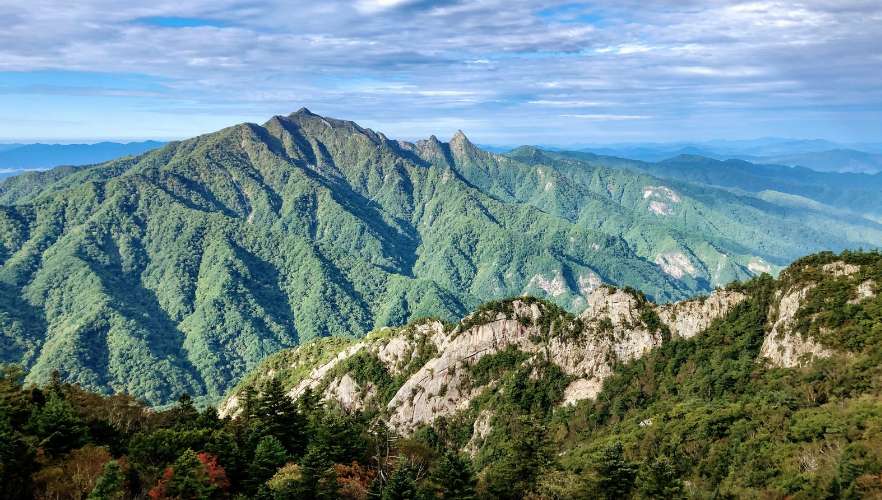 10. Coffee Culture
If you are a coffee addict like me…. you are in for a huge treat! There is a coffee shop on basically every corner of every street. Not only is the coffee top notch, so many of the cafes are Instagram-picture worthy, ranging from quirky to very aesthetically pleasing, so you'll have a great way to document your time teaching in South Korea!
And that's my top 10 reasons, but I really have so many more. Teaching English in South Korea has been one of the best decisions of my life and I'm so glad I didn't wait until I was "ready" and just took the leap of faith. The adventures you have and the people you will meet will change your life forever in the best way possible. I cannot recommend it enough!
If you want some tips or further information on living in South Korea, you can follow me on:
Instagram: @Caleblingwood OR TikTok: @caleblingwood?lang=en

Want to get out to South Korea but need a TEFL course first? No problem! Just arrange for a free call back from one of our friendly TEFL experts, who are happy to help get you enrolled ASAP so you can get teaching and travelling! 
Already qualified and ready to start job hunting? Head to the LoveTEFL Jobs Board, where you can apply for all the latest online and overseas TEFL roles!