Ariana is a brand new TEFL teacher, taking part in our Paid China TEFL Internship. Here's her eye-opening story so far…
15 hours of air travel landed me in Beijing for the first time ever, and it was not nearly as daunting as I was anticipating.
On the surface, Beijing seemed not so different to many other big cities around the world. There weren't crowds of people squished on every inch of footpath, not an abnormal amount of cars on the road (although a lot of unnecessary honking), no dark grey cloud of smog covering everything and no funky smells that you wouldn't come across anywhere else.
Our first evening together included an unidentifiable canteen dinner, wandering the local streets, joining in with some square dancing (fitness for older people in public places) and a relatively early bedtime.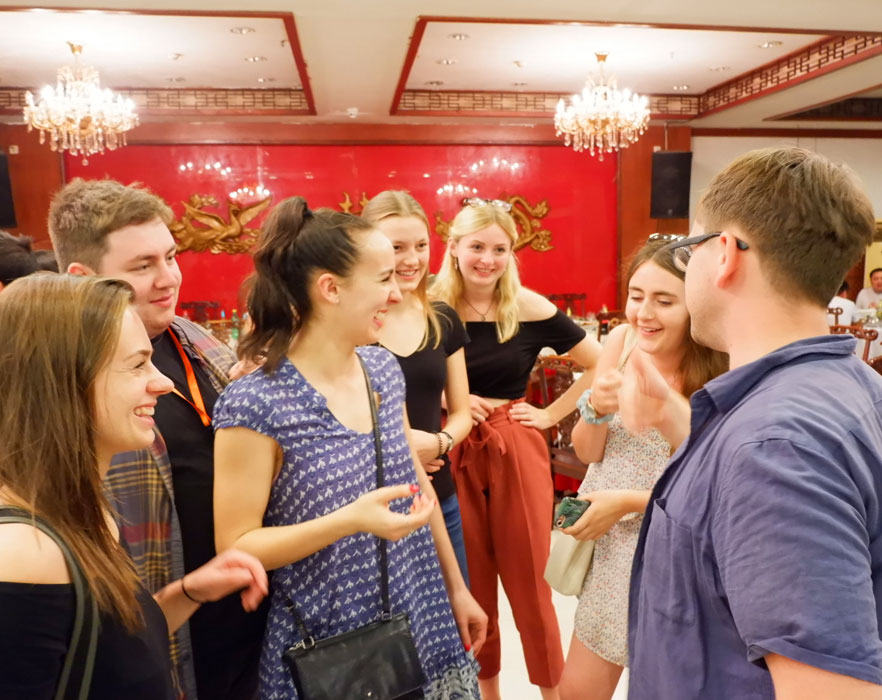 Day three was more structured than the first two…I missed breakfast for the second time (whoops).
8.30am: Tai Chi class – absolutely brilliant with a wonderful master.
10am: Chinese calligraphy – difficult, interesting and beautiful. A bit like painting watercolours.
12pm: lunch – who on earth thought cold mashed potato with blueberry sauce would be a great idea?
1.30pm: Mandarin lesson – three-hour lesson of Mandarin. Full on. It will definitely take some time to get used to.
4.30pm: lesson planning – we had our first teaching practice the next day so our group discussed a game plan before jumping in front of a class of 20 fifteen-year-olds for the first time.
5.30pm: dinner – best canteen meal yet! Kung pao chicken, "scotch eggs", cabbage, popcorn chicken, sweet and sour pork and some corn.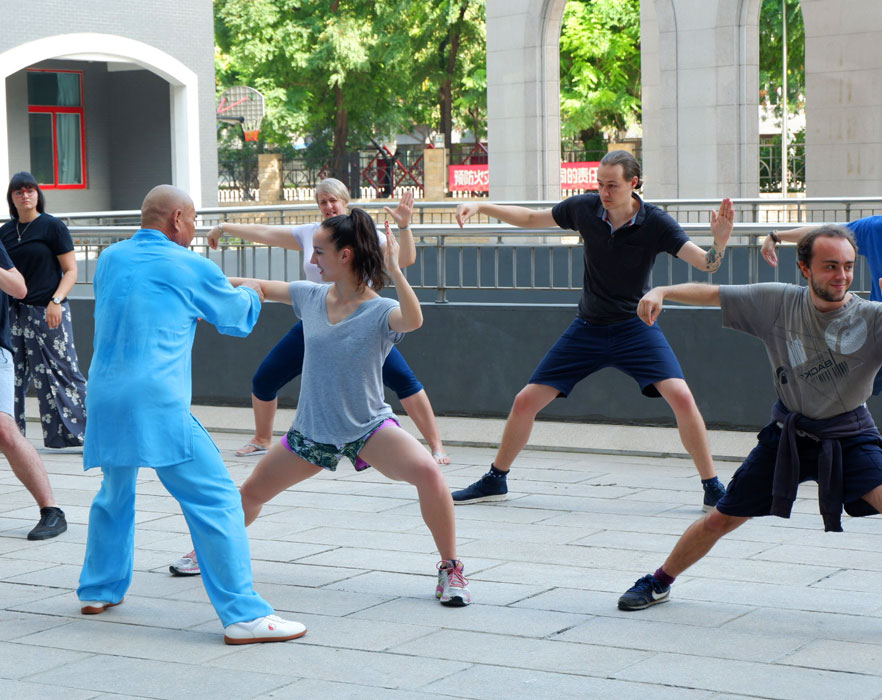 The Great Wall tour day was by far the highlight. I was determined to get to the 12th tower – the highest point to climb to – come hell or high water. It was hot, sweaty and exhausting but we made it. Of course I took a lot of photos along the way but nothing could really do the experience justice, except actually being there.
Placement day. I was off to Dongguan in Guangdong Province in the south, the shoe factory capital of China.
My departure day schedule ran a little something like this:
Depart: 7am.
Train: 11.50am.
Arrival in Guangzhou: 9.15am (plus one day).
Pick Up: 10.30am.
Arrival at school: 11.30am.
…So lets just say it was a very long 28 hours!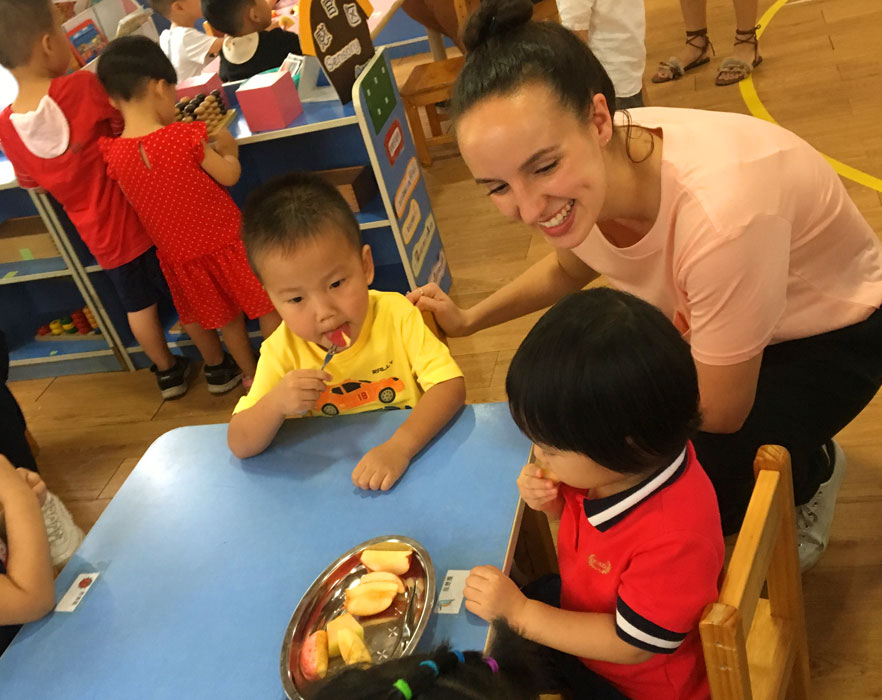 In my school, there are two other interns and we're working with children aged 2–6 years old at Dongguan (Hampton) Royal Villas Foreign Kindergarten School. Now I've just finished my first week teaching. It's been hot, exhausting and a little confusing but the experience, although initial days were rough, has already been great. My students are wonderful and I can't wait to see and experience more of my city and the rest of China.
If teaching in China sounds like a plan, check out our Paid China TEFL Internship right here to get started.