I am falling in love with this city, and I want to give you a piece of it! I have compiled a list of tips for you based on my experiences so far. Hopefully you can use them someday if you're ever able to visit. If not, you can live vicariously through me.
Backpacker's Strip
If you're traveling through Kanchanaburi, then you absolutely HAVE to stay on the backpacker strip (also known as foreigner's road) in the heart of the city. There are many quaint and affordable guesthouses, as well as a variety of food and bars. On our first night there the westerners were craving pizza, so we stopped by Bell's Pizzeria and it hit the spot. However, if you're just passing through and want some good Thai food there are many restaurants you can try, including On's Thai Issan or Nut's Restaurant. I spent my first two weekends in Kanchanaburi town, and I stayed in two different guesthouses. Blue Star Guest House was absolutely beautiful and very affordable. You walk outside of your room and you are surrounded by nature.  However, I would not recommend this place if you are looking for a hot shower, Wi-Fi, and a spacious room. The accommodation is very basic and you also run the risk of some "friends" in your room. I found a bug in my blanket in the morning! Otherwise the experience was wonderful. The next weekend I stayed at Noble Night, which was only a little more expensive and very nice. There is a pool, more space in the room and bathroom, Wi-Fi, a hot shower, and a comfy bed. I would highly recommend Noble Night and would definitely go back again. Other recommended guesthouses are Sam's guesthouse and Tara Bed & Breakfast.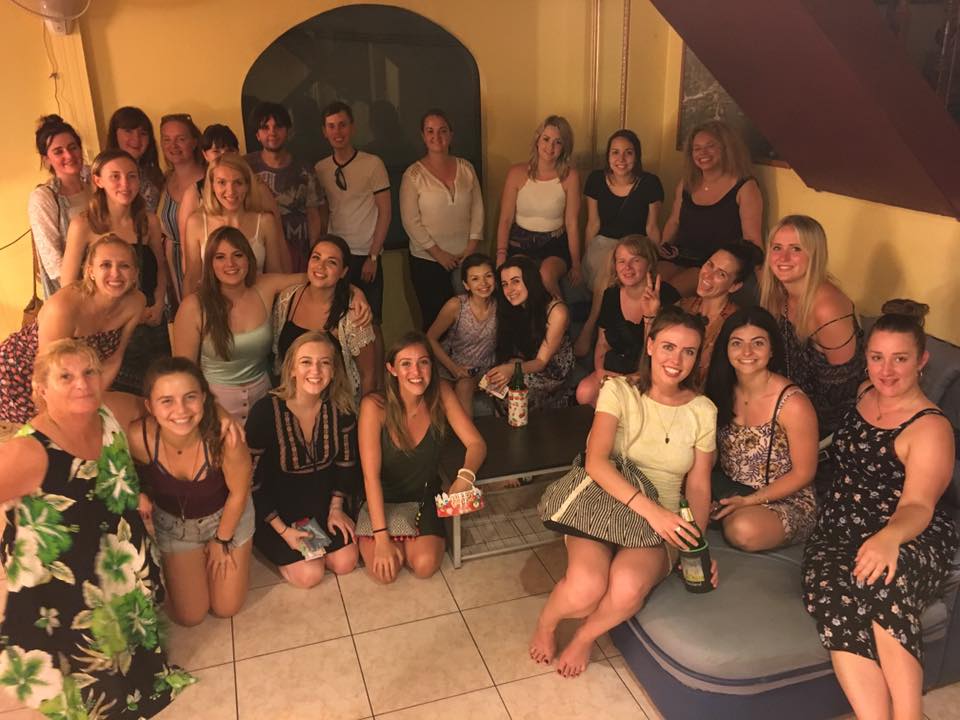 Waterfalls
Kanchanaburi is known for its plethora of beautiful nature spots, and I can attest to this. By tuk-tuk or taxi, you can get to the Erawan waterfalls in about an hour. Sai Yok is also an option for waterfalls, but my travel group chose to go to Erawan. Be sure to bring some cash, the entrance fee is 300 baht (8.50 USD or 6.50 British Pounds). Also keep in mind that if you are going during Thailand's hot season (March-May) there is a chance that the waterfalls will be dry, so check beforehand.  I had a blast at Erawan, but I definitely ran into some surprises that I was not prepared for. First off, dress appropriately. The Thai culture has a strict dress code and they do not allow bikinis or men without a shirt. I wore sandals expecting an easy walk, and I was absolutely not prepared for a rigorous hike. Wear good hiking shoes or you'll be slipping and falling like me, oops! Another thing I was not prepared for was the fish in the water. Yes, real fish, and they're not shy. Don't get in the water unless you're ready for a swarm of fish to swim up to you and nibble (gently) at your feet. It is also important to pack lightly if you're going to hike all the way up to the 7th waterfall. The hike is an hour up and an hour down. Overall, Erawan was a beautiful experience, and I hope to go back again.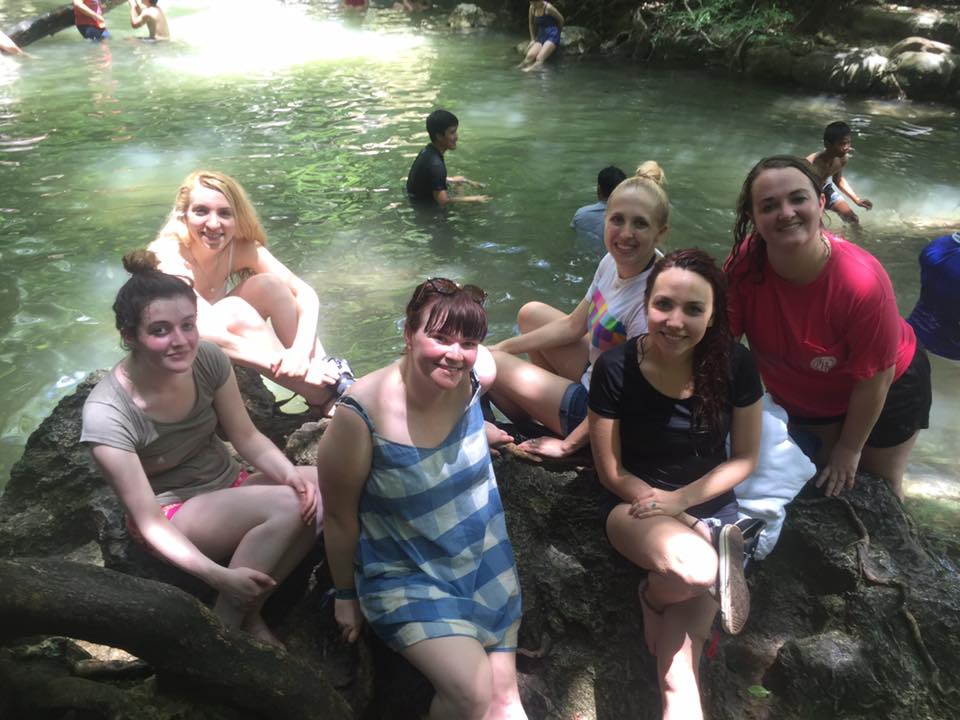 WW2 History
Kanchanaburi is also full of World War II History, including Death Railway and the River Kwai Bridge.  I recommend starting your day at the Thailand-Burma Railway Centre and then catching the train and on the Death Railway from Kanchanaburi, over the River Kwai Bridge, through the Wampo Viaduct, and all the way to Hellfire Pass. At the end of the train is Hellfire Pass where you can find the Hellfire Pass Memorial Museum. To give you a little backstory, during WWII Australians and English prisoners of war were captured by the Japanese and were forced to build the Death Railway, which the Japanese were hoping to use to get materials to Burma. It is a fascinating piece of history, and also offers some beautiful scenery if you go by train. My group stopped at the Krasae Cave instead of going all the way to Hellfire Pass on the train, and that was a really cool experience. There is a giant gold Buddha in the center of the cave that tourists often pray to for good luck. This is also a great place to get off and take some pictures of the railway and the river.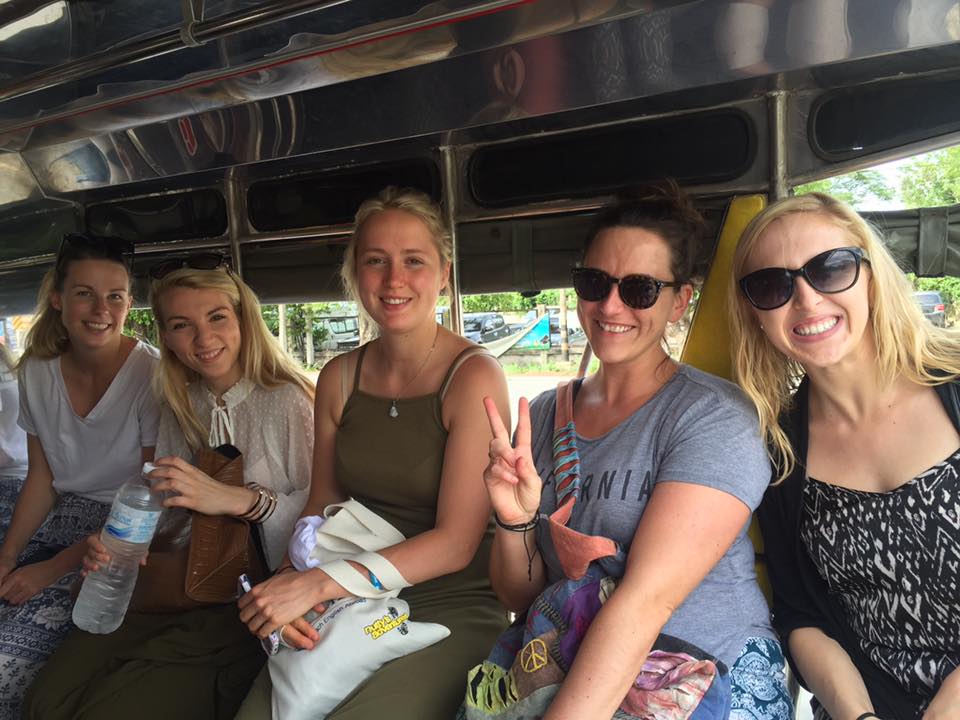 Elephants World
This past weekend I visited Elephants World in Kanchanaburi, which was my favorite experience yet. Elephants World is a sanctuary for retired elephants, and it is a safe place for the elephants. Their motto is "Where we work for the elephants, and the elephants not for us". They are a non-profit, and the only place I would recommend in Kanchanaburi for interacting with elephants. You can feed them, bathe them, and watch them give themselves mud baths and swim. The staff is also friendly and really cares about the animals. I highly recommend Elephants World!