The euphoria that comes with exploring a new country is unrivalled, and for the first few weeks, you'll be relishing everything that makes it feel so far away from home. In Thailand, especially, newcomers are hit with a kaleidoscopic array of tastes, smells, and sights that are alien to us westerners.
However, a TEFLer is, by nature of the job, destined to stay in one country for a minimum of one school semester, which leaves plenty of time for the dizzying excitement to simmer down. After a month or two, you'll be wanting to assimilate into society and cultivate a sense of familiarity. Luckily, Thai culture will make you feel right at home. Check out my top 5 reasons why below:
1.   Thailand truly is "The Land of Smiles".
If you're considering Thailand as a TEFL destination (and rightly so), you've likely come across its playful nickname: "The Land of Smiles". This instantly conjures up images of beaming communities and a nationwide ear-to-ear smile that rarely fails.
While the nickname itself derives from a 1980's marketing campaign used to entice tourists, there is much truth behind the stereotype. Rather than just being for the benefit of customers, Thailand's love of smiling is woven into the fabric of daily life and genuinely frames each interaction.
On my first day of teaching, any nerves I had were instantly dissolved by experiencing the warmest welcome I've ever received. Since then, each week has been filled with reassurances from colleagues, making light of potentially difficult situations, and endless laughter from students, whose smiles never falter, even if they make a mistake in our English lessons.
2.   The "No Worries" Culture Will Make You Feel Mai Pen Rai-ght at Home
This hospitality and warmth directly translate into the well known Thai phrase: "Mai Pen Rai". Meaning "no problem", or "it can't be helped". This is Thailand's mantra, and it's essentially the verbal version of an unperturbed shoulder shrug. It's also often used in tandem with "Sabai Sabai", an equally positive phrase meaning "relaxed", "content".  Though often quoted in response to a difficulty, both are more than just phrases. They verbalize a relaxed way of life that has its roots in the Buddhist notion of Karma.
As you can imagine, this relaxing environment is a ready-made stress antidote for TEFL teachers trying to find their way in a new country and it really eases any culture shock you might have. For example, if you become flustered learning the ropes as a new teacher, your Thai colleague might comfort you by saying "Sabai Sabai". Or, if you're clumsy like me, a dose of "Mai Pen Rai" can instantly make light of any situation. When I spilt some coffee in a taxi on my way to school, the driver replied to my incessant apologising with just as many "Mai Pen Rai's" and bouts of laughter.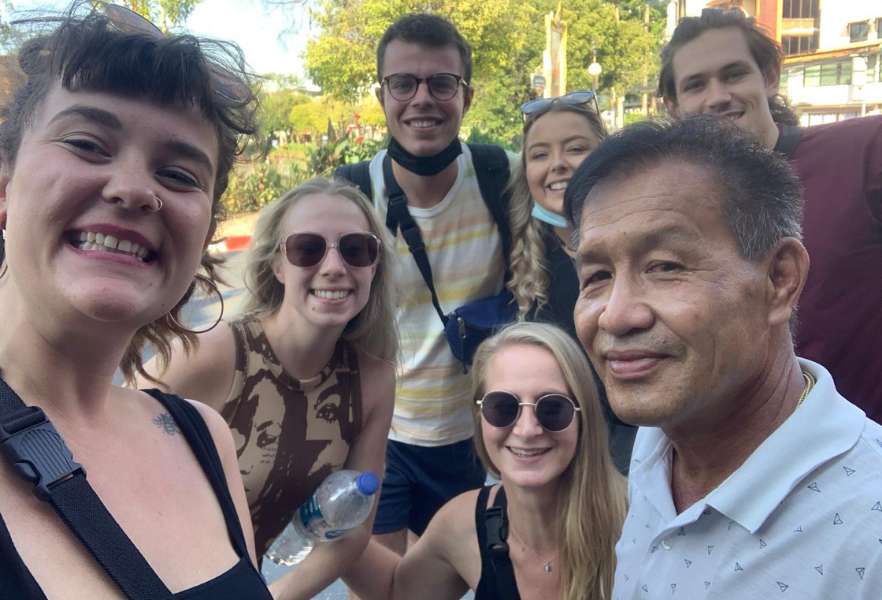 3.   Thailand welcomes people of every culture, gender, and sexuality
The warm-hearted attitude of the Thai people extends beyond everyday interactions and into the larger topics of identity politics. While traditional in many ways, Thai society is progressive in its acceptance of different cultures, genders, and sexualities- making for an environment in which anyone can carve their own second, or even first, home.
It's a combination of Buddhist tolerance and a national hatred for victimization that make Thailand such a liberal place to live. In fact, Thai culture is a melting pot of different nationalities- including China, India, and Myanmar: all of which have made their unique stamp on cultural narratives. As a result, Thai people are incredibly openminded and accepting of foreigners, or "farangs".
When it comes to gender and sexuality, Thais are equally progressive. Even in rural communities like KaengKhro, where my school is located, transgender students are both accepted and celebrated. In my first lessons, many pupils introduced themselves to me by clarifying their pronouns.
As time went on, I realized that, regardless of identity, each student receives the same treatment and level of respect from classmates and teachers alike. This shows a reassuring level of confidence from the LGBTQ+ community in school, who are provided with a safe space in which to flourish.
4.   A nationwide eagerness to learn English
For decades, TEFLers have flocked to Thailand to experience its culture, landscape, and culinary delights: enabled by the plentitude of jobs at schools across the country. Since the 1980's, Thailand has placed a huge emphasis on the presence of English in its classrooms, to help its economy and enable the Thai people to succeed in a globalised setting.
Fortunately for us ESL teachers, this has cultivated a nationwide enthusiasm for learning English that has filtered down through each generation. Despite their K-pop obsession, my high school students jump at the opportunity to learn more about the UK and perfect their accents. This creates a great environment to teach in, and you might spend whole lessons explaining why Adele's London accent sounds so different to Alex Turner's Sheffield twang.
It's not just the student's eagerness to learn English that'll make you feel appreciated, however. In Thailand, the societal hierarchy of respect plays a role in how you're perceived. Luckily, the role of teacher or "Kruu" is highly respected in Thai culture: you're educating the future generation, after all! As such, TEFL teachers are seen as highly valued members of society, rather than the typical passerby tourists.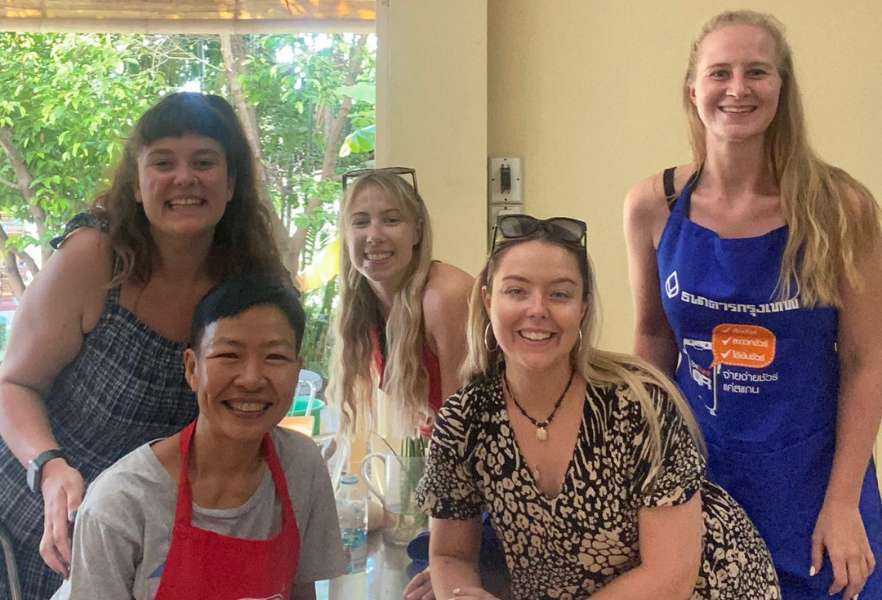 5. In Thailand, sharing is caring
Thai people are generous and welcoming in many aspects of life- but nowhere more so than in their food culture! Here, sitting down to eat is a ritualistic and communal affair, involving friends, family, neighbours, and anyone else in the vicinity. In Thai households, dishes are served all at once so that all the taste and texture sensations can be enjoyed together. So, the more people, the better!
For example, the crop most suited to the drier region of Isaan (where I am), sticky rice, lends itself to communal eating. It's torn from a "rattan", or "sticky rice baskets", rolled into balls, and dipped into bowls of sweet chilli sauce or soy sauce. This is a familiar sight in the teacher's room at school, where we are often invited to gather around and eat with our colleagues; who bring in an array of fresh fruits from their farms, spicy vegetable salads, and sticky rice.
So, Your New Home Awaits!
After living and teaching in Thailand for almost 4 months, I can confirm that everything you've heard about the Land of Smiles, including its nickname, is true! However, something I didn't expect to find was such a strong sense of belonging: made possible by the warmth radiated from Thailand's cultural norms and the ever-positive Thai people.

Want a supported way of travelling to Thailand to test out your teaching skills? Check out our Thailand Internships! And if you have any questions you can arrange a free call back with one of our TEFL experts, and they'll be happy to help.
Would you prefer to go it alone and find a job yourself? No problem! Check out the latest TEFL vacancies in Thailand on the LoveTEFL jobs board. And, don't forget, our amazing Jobs Team are on hand if you need any assistance perfecting your application!
Need to get TEFL qualified before you start job hunting? Then take our 2 minute course matching quiz to find your perfect fit before you book!