For the average TEFL teacher (ok, ok – we know you are all distinctly above average!) the 90s will feel like a lifetime ago.
But for Hanoi, it's a mere a blink of an eye in its thousand-year history. Yet it's only in the last couple of decades that tourists have really been allowed into this fascinating, hectic and crazy city.
Now you're able to teach English in Hanoi, make the most of it! Start by grabbing yourself a tasty snack from one of the famous street stalls and then settle in to enjoy Vietnam's capital.
Hanoi's Old Quarter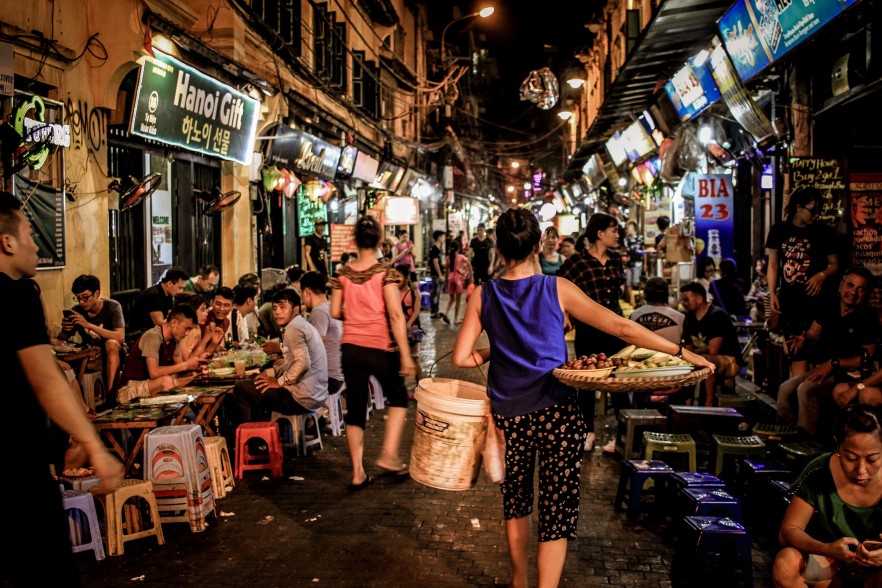 After a millennia or so, Hanoi's Old Quarter is still a brilliant melting pot of trade, food and energy. Although it probably has a few more hip café bars than it used to. Not to mention a night life that keeps going until 2am. And an emerging art scene that's causing a bit of a stir. Plus a LOT more scooters!
In between playing dodge the scooters, you can also catch glimpses of Hanoi's past elegance in the traditional design of restored buildings such as the beautiful Memorial House. Or in the fascinating 9th (or possibly 11th or 18th) century Bach Ma Temple which claims to be the oldest temple in town.
In fact, scooters aside, we reckon that the best way to experience the teeny shops, fascinating temples and French colonial architecture of the Old Quarter is to wander until you get lost.
Hoan Kiem Lake
If you fancy a more serene start to your day, get up early and watch the locals practise tai chi by the side of Hoan Kiem Lake. We do mean early though – they start at 6am.
But now you're up, we reckon it's worth trying to keep that inner peace feeling going for a little longer. Follow the scarlet bridge across the northern end of the lake and enjoy the restfulness of Ngoc Son Temple before it gets too busy.
Or simply try and spot a passing turtle in the water. That works for us too!
Onamori spa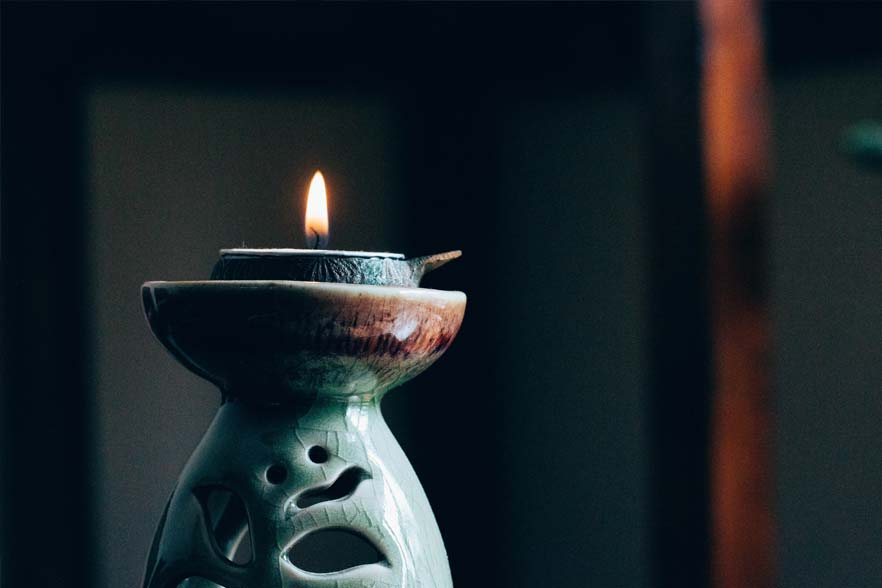 In fact, if you REALLY are looking for a day of retreat, make sure you include Onamori spa on your itinerary.
This lovely place (there's really no other way to describe it!) is run by BlindLink – a not-for-profit organisation that trains and employs Vietnamese visually impaired people. And you can reap the benefits – with one of the best massages you are ever likely to have.
Dong Xuan market
If all this serenity is getting too much for you, plunge yourself headfirst back into reality at Dong Xuan market (just don't wait for us – we've got some meditating to do!).
Hanoi's largest covered market is more authentic – as in less touristy and more used by locals – than most. A busy, bustling fascinating insight to Vietnamese life rather than a tourist attraction. And not an ounce of tranquillity in sight!
We've found it's also a great place to pick up a bargain or two. You can hunt down pretty much anything from cheap clothes to live produce on one of Dong Xuan's hundreds of stalls.
Long Bien Bridge
Whilst you are down this end of town, take a few moments to reflect on Long Bien Bridge – possibly the best symbol you can find of the resilience of the Vietnamese people.
This busy crossing was rebuilt and then rebuilt again (and then again) after bombings by the Americans. We feel slightly overawed by this very physical triumph of belief over circumstance.
Lotte tower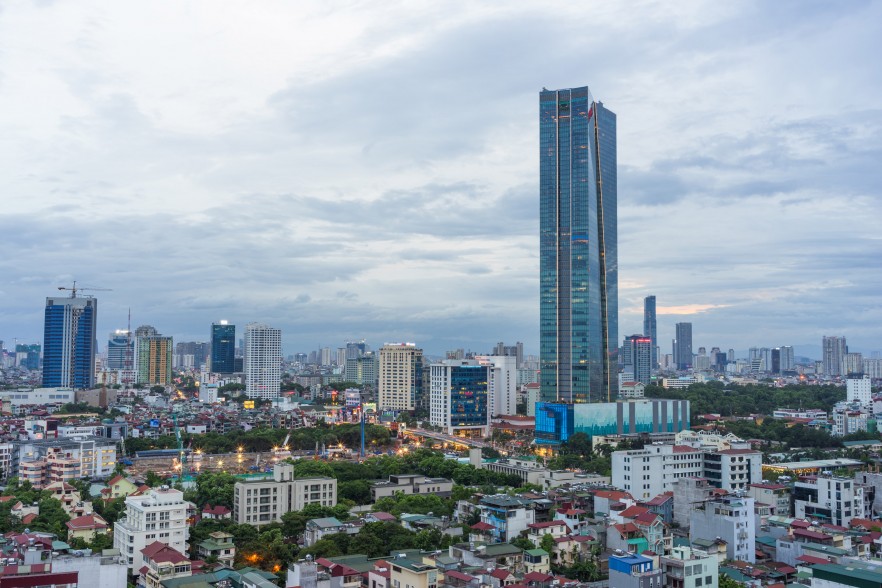 End the day by rising above it all – literally this time – at Lotte tower. The view from the tower's 65th floor observation deck is simply amazing.
And we dare you to walk out on the glass floor and look down at the city beneath your feet. Eek!
Take your time, relax and smile at this crazy, wonderful city. You can even take a few moments to think about which amazing Vietnam experience you want to try next…