Hi, there! I'm Catherine and I work in the Marketing Team at i-to-i HQ.
In August this year, along with two of my lovely colleagues from our team of TEFL Experts, Becky and Emma, I travelled to Vietnam to participate in the orientation for our TEFL Course & Internship: Vietnam. Our goal was to really get to grips with how things work over there, meet our in-country partners face-to-face and get some awesome videos and insider info to relay back to the rest of the team – and we certainly got what we wanted and more!
Arrival in Hanoi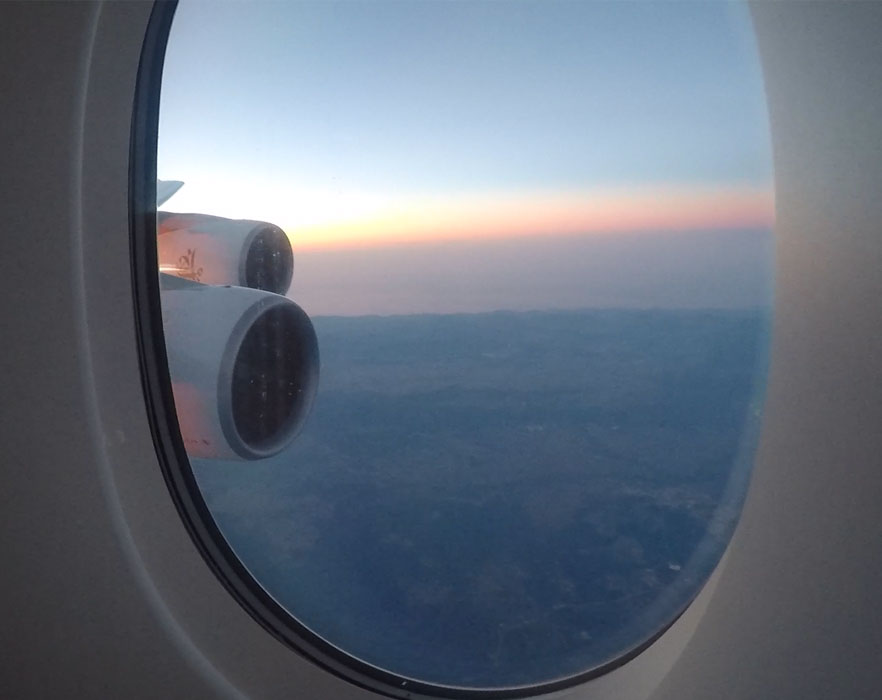 Departing from Manchester airport, we travelled via Dubai to arrive safely in Hanoi two days before the official orientation began. Upon arrival, we were met at the airport by Tu, who had a transfer taxi waiting for us outside. Tu is an essential part of the internship as she not only collects everyone from the airport but she also offers personal and practical support and advice to all of the interns on each intake. She's 100% dedicated to her role, always on the go and super-organised – it's very impressive!
After a short drive, we arrived at the hotel in the West Lake (Tay Ho) area of Hanoi and were introduced to Anh, who works alongside Tu and takes care of the logistical side of things. Just like Tu, Anh is very friendly and welcoming, eager to help out and very knowledgeable about teaching in Vietnam. If I was an intern, it would be a huge relief to know that these two were here to take care of me!
We checked in, found our rooms (with amazing views of Hanoi's impressive skyline), dumped our bags and went out for a traditional Vietnamese meal with Anh and Tu before an early night to sleep-off the jet lag. Our second day was spent exploring, drinking plenty of the world-famous coffee and wondering around the quirky streets of the Old Quarter as interns arrived at the hotel in small groups, ready for the orientation the next day.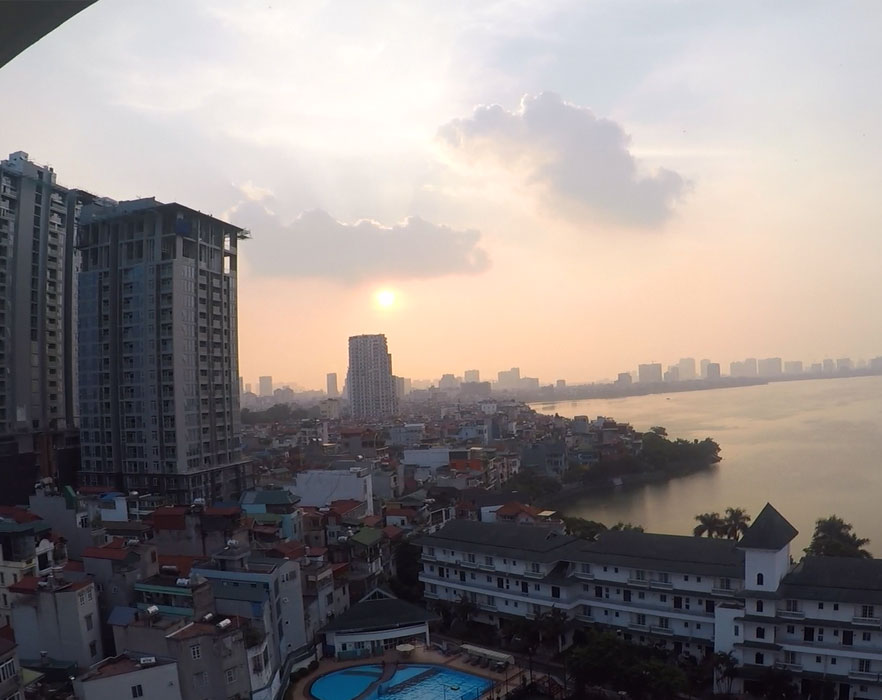 Interns are placed in rooms of two or three (girls and boys are separate) so nobody's alone and everybody makes friends straight away. In the evening, most of the interns went out to a local bar to get to know each other over beers and karoake – and there were a few heavy heads the next day!
Orientation: Day 1
The first day of the orientation kicks off with an introductory meeting at the hotel, led by David who heads up the team. With such a big group (usually around 100+ interns), he started with some ice-breaker exercises to get everybody acquainted and then he went on to cover a number of important topics: an introduction to the rest of the team, the orientation schedule, visas, medicals and documentation, cultural dos and don'ts and a few other bits and pieces. It was all really useful information and clearly helped the interns settle in to the experience.
Then after a break and lunch served in the hotel restaurant, it was time for the city tour of Hanoi. We covered all of the main tourist attractions with a friendly tour guide providing fun facts and interesting bits of trivia as we went. Did you know that Hanoi is home to 7 million motorbikes? Neither did we!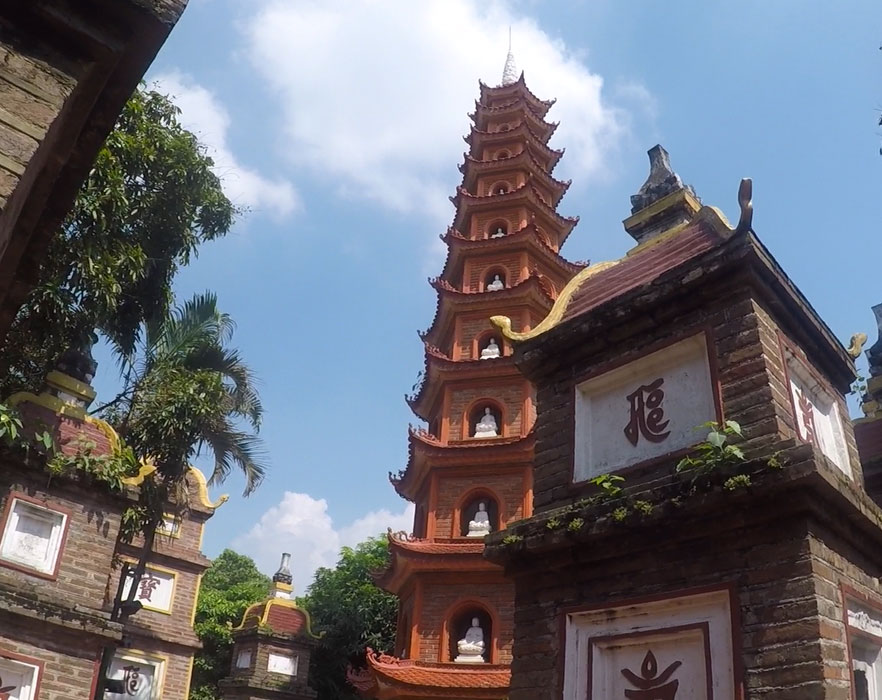 That evening, after a couple of hours chill-time, everybody congregated in the hotel lobby ready for the welcome meal. We were picked up on a couple of mammoth coaches and arrived at a nice-looking restaurant where the team had booked out the whole top floor. We were treated to heaps of traditional (and delicious) Vietnamese cuisine – the plates didn't stop coming! And once we'd finished, it was time to head down to the infamous "Beer Street", where we spent the night chatting, dancing and of course, enjoying the cheap beers!
Part 2 coming soon… but for now, check out the first video of our escapades below:
Intrigued in Vietnam? Check out our TEFL Course & Internship: Vietnam to find out more!