If you've got a 48 hour stopover in Bangkok on the cards, don't waste it hanging about in one area: there's plenty to see and do! Squeeze in as much as you can and get a taste of Thai life in 2 days…
Khaosan Road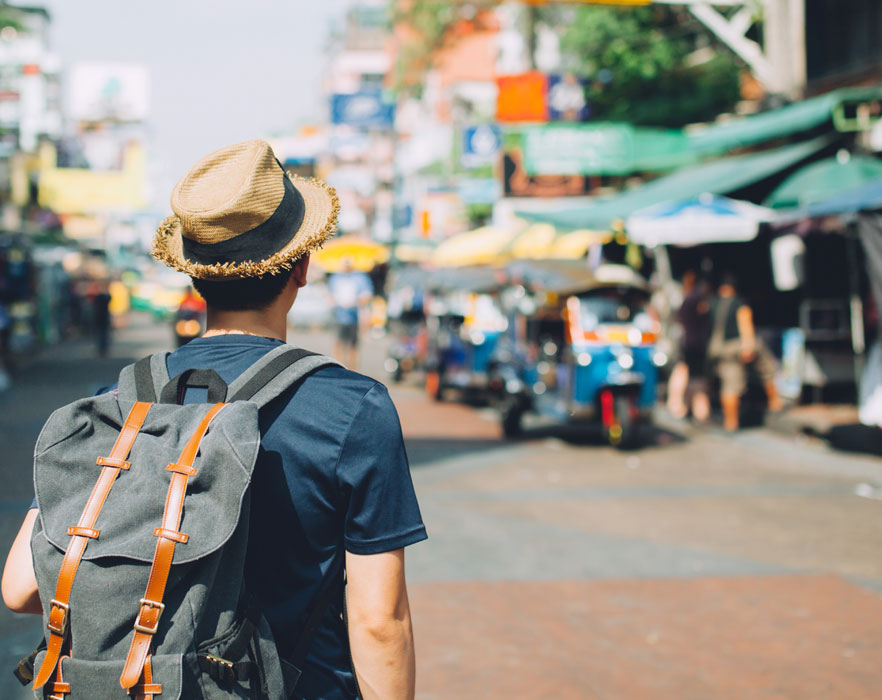 It's a truth universally acknowledged… that you can't visit Bangkok as a traveller, without taking a walk along Khaosan Road. The ultimate traveller's paradise, with an abundance of busy bars, sprawling restaurants, the delicious smell of hot street food and as many souvenir stalls as you can possibly imagine. Take an hour or two to wander down and maybe stop at one of the many bars for a Singha or two…
Grand Palace
Probably the number one sight to see in Bangkok is the ancient Grand Palace in the heart of the city. It's made up of numerous temples, gardens and courtyards, and although it's no longer home to the King of Thailand, royal ceremonies are still held there. For a fee of around £10, you're free to look around. Plus, it's cheap and easy to get to in a tuk-tuk – which is an experience in itself!
Wat Arun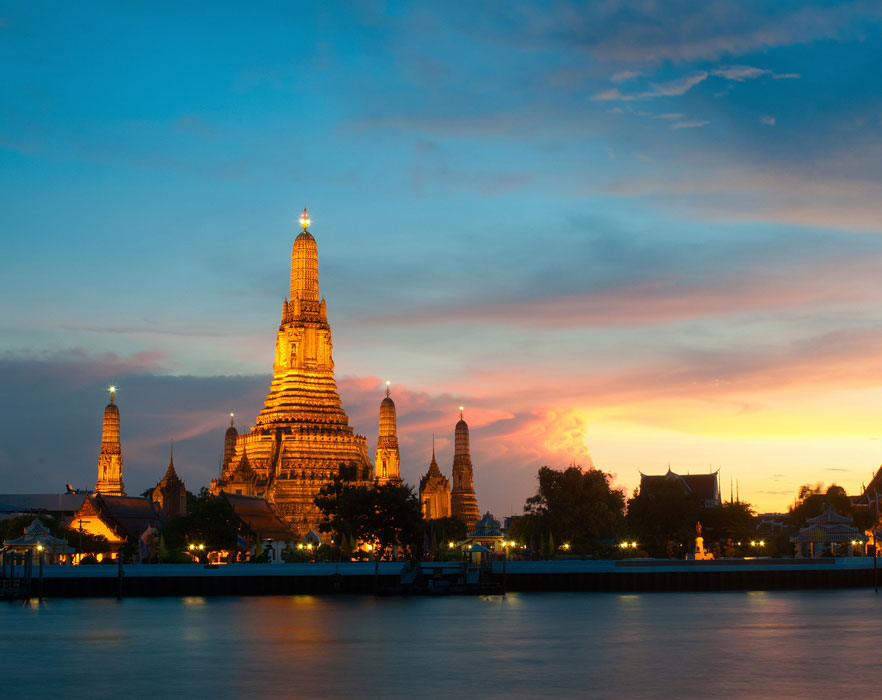 Wat Arun, or Temple of Dawn, is an iconic temple that you've probably seen in photos from anything Thailand related. It's stunning design and placement just by the Chao Phraya River make for a breath-taking sight, particularly first thing in the morning. We'd recommend starting the day here and then moving on to the Grand Palace.
Chatuchak weekend market
Chatuchak is the largest market in the world with over 15,000 stalls and 200,000-300,00 shoppers visiting on a daily basis! If you want to immerse yourself into Thai culture, this is the place to go. Just make sure you don't get lost!
MBK Centre
In the heat of the day, you'll probably want to get out of the sun and into anywhere with air-con. The place to go for that is the massive MBK Centre. With about 2,000 shops and restaurants, there's plenty of choice and plenty of time to stay inside for as long as you need. Simple!
If you fancy Thailand as a TEFL destination, check out our Thailand TEFL Internship where you'll get to teach and travel for 2 months!