Today, we're interviewing the lovely Emina, who is living and teaching in super Seoul, South Korea. Jealous, us?!
Hi, Emina! Tell us a bit about yourself. Who are you? How old are you? Where are you from?
My name is Emina Dedic. I'm 27 years old, and originally from Bosnia. I am a former refugee, and first generation college graduate. I am a career student, writer, activist, and world explorer.
How do you usually spend your spare time?
I collect currency from all over the world and vinyl records. I regularly contribute to a variety of travel writing and educational blogs. I'm very passionate about community activism and do my best to contribute to my local community as much as I can. I'm an avid fashion and coffee enthusiast.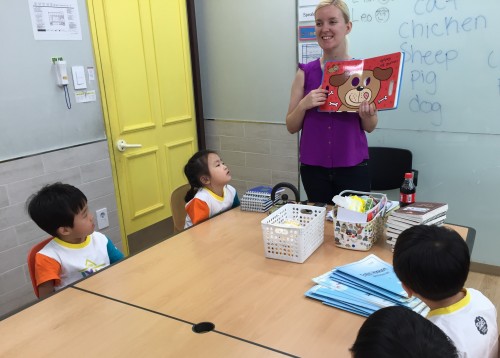 What's your education history? College, degree, high school?
I have an associates and bachelors degree with a focus in Psychology from Charter Oak State College. I also have certificates in Victim Advocacy and Legal Investigation from Texas A&M International University, and Paralegal Studies from Georgia State University. Currently. I'm four classes away from finishing a BA in English while simultaneously working on my MBA as well.
Where are you now?
Currently, I live in Seoul, South Korea. I teach at a private academy. I'm currently in my second year, and I am loving it!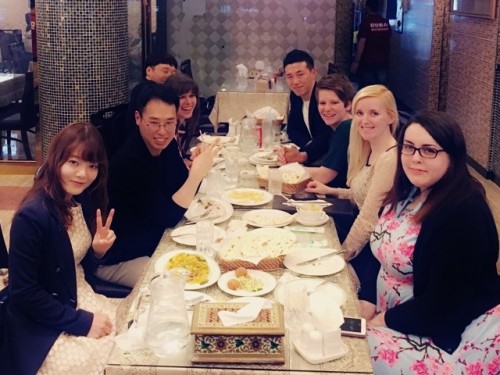 What is it that drew you to teaching English abroad?
I have wanted to teach English abroad for about five years, ever since I saw my school career services website advertising open positions for the jobs online. I was held back from going since most places a degree is a requirement. I was very hesitant to take out student loans, so it took me longer than normal to obtain my degree, which is a requirement in this industry. While I worked a job and went to school full-time, I kept daydreaming constantly about how one day I would wind up where I am today. My patience and determination paid off, however, because now I'm living a dream come true.
Which TEFL course did you complete?
I complete the 120 hour online course. However, I also did some specialist modules. Teaching Business English, Teaching to Online Learners, Teaching Business English, Teaching One-on-One, and Teaching With Limited Resources were some of the skills related subjects I studied. I also took country specific courses in Teaching in Italy, China, Poland, Japan, and South Korea.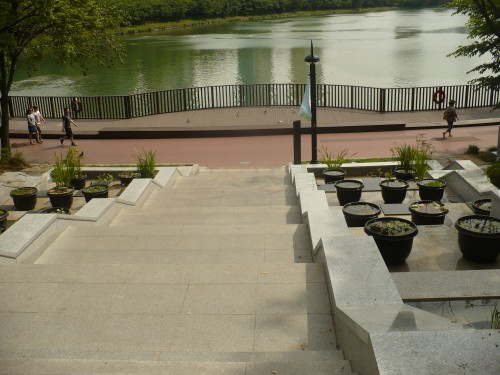 Why did you choose your teaching location? Do you feel you made the right decision?
I chose South Korea because the nation has a reputation for being safe and a comfortable place for new teachers. The benefits are also nice. Overall, safety, security, and reliability were the main factors.
Where are you teaching? How are you finding the experience?
I have been teaching kids of many different ages, usually in the range from 4 years old to about 11. I work at a private academy. I am really enjoying the experience, but it does get challenging at times.
What's your favourite thing about living where you do?
Other than having a job that I love, I'm very close to Olympic Park and to a dog café I adore called Lucimon. There is a Pyrenees dog there named Podong I really love. I love grabbing some tea and hanging out with him while I work on writing travel articles or grading assignments.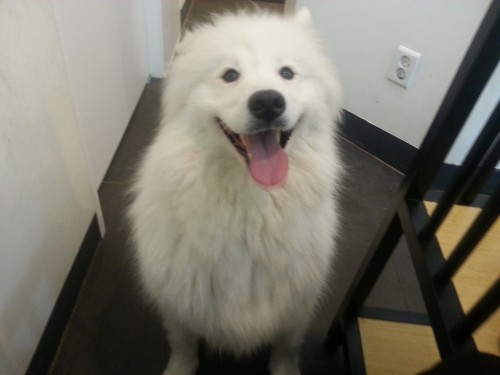 Are there any challenges you've faced? How did you overcome them?
I really had no prior experience with teaching children, so the adjustment process was a bit hard for me. Figuring out how to discipline properly as well as teach students in effective ways in different class sizes and age levels also proved difficult. Sometimes, it was also hard to juggle a personal life along with such a demanding professional life.
What advice would you give someone wanting to start out teaching English abroad?
Go for it, but don't jump into it blindly. Do your research. Negotiate your pay. Get TEFL certified, and make sure any contract you look at is valid. Know your rights and employment laws wherever you work. Most opportunities are legitimate, but don't allow yourself to be taken advantage of, because scams do still exist and there are bad schools out there.
Are you the same person as a year ago?
I would like to think that I am. I'd like to think I'm the same person, just a bit more aware about international issues, female traveling issues, what having to adjust to a culture is like when you're completely alone, etc. I try to use my experiences to better myself as a person and use those tools to improve my community. I definitely learned I'm stronger than I thought I was.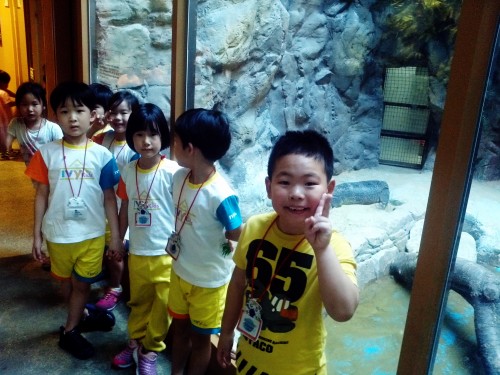 What three things would you choose to take to a desert island, and why?
Sunscreen (safety first), emergency supplies (in case I end up stuck or sick), and a really great book with a pen inside and some blank pages in the back so I could jot down some notes for an article I'd like to publish about the trip later.
Thanks for your time, Emina! It was great chatting with you. All the best in your future teach and travel adventures!