I don't know where to start. Sitting on the train whizzing past the green Chinese countryside on my way to Foshan, trying to sum up all the different and wonderful experiences from the orientation week in Beijing seems impossible; all I know is every second of that week I look on fondly. At the airport I was a bit nervous arriving in China, but the team made it so easy, there was a representative waiting there for us as we walked out of our flight.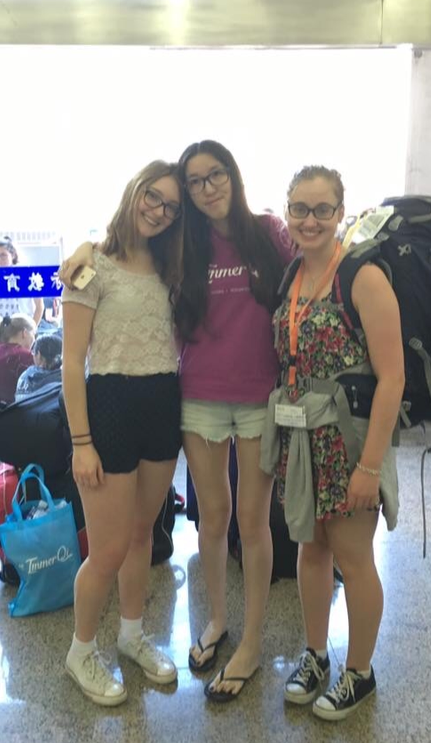 We drove to a secondary school which would be our home for the next week. Being in a completely new environment and knowing that my 5 month journey has finally began, I felt a whisp of nerves and discomfort, and as I lay out my clothes in the cupboard the thought 'oh my god what am I doing' kept floating around in my mind. My friend from Melbourne who I was sharing a room with, Steph, we decide to go explore for the evening and went to a mall. It took a very short time for any of my doubts to dissipate. Wandering the streets, being surrounded by Mandarin and a different people, different culture made me feel stimulated and so excited for what was ahead. I had a Chinese massage in an attempt to do something a bit cultural, which was amazing!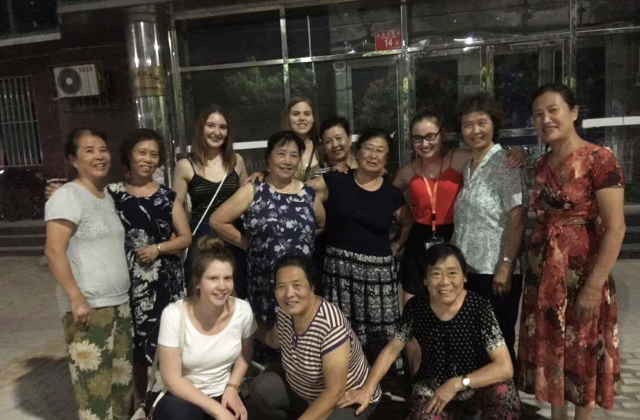 As we walked back to the school, there was a group of elderly Chinese ladies in the street doing square dancing, of course we joined in and started copying the teacher. The ladies loved having  us dance with them, they were so lovely. We danced and since we have learned Chinese in school we were chatting with them, they didn't speak a word of English but it didn't matter because they were so bubbly and friendly. For the next 2 days we had TEFL class, it was actually really useful and better than I thought. The teacher was really good at showing us the best way to teach TEFL, it was really hands on. Rather than us sitting to the teacher listening in a class, we learned through doing. The most useful parts of it for me were getting into groups and doing the actual teaching to the rest of the class. This is where the teacher could critique us on what we did well and where we could improve, as well as giving us proper experience of what it's like to teach a class in a practice type of environment.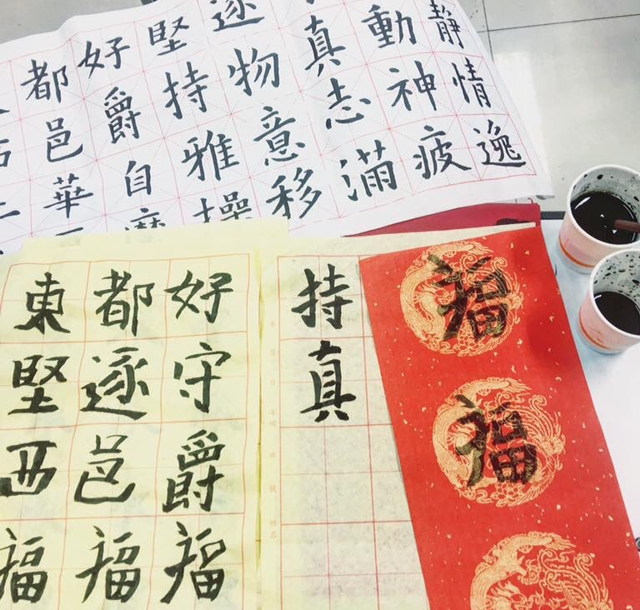 The other highlight of the course was when the teacher gave us a lesson on stationary in Spanish. I don't know any Spanish, so it was brand new words for me. I literally had no idea what the teacher was saying when she gave instructions, and memorizing six or seven new words was actually quite difficult. It made me feel real empathy for my future students – if the words I'm introducing brand new words to my kids that they've never heard before, it reinforced the importance of taking is slow, giving simple and clear instructions and practicing new material repeatedly in a variety of ways to hold the students' interest. I'm really impressed with the program, the support they've given us all is great – at the airport, three meals are provided per day, they put a lot of effort in to ensure the friend I requested to come with would be with me and to give me my place of preference in China (the south). I have coeliac disease and have to eat gluten free, which is very difficult in China as I can't have soy sauce, but in restaurants they ask the chefs to make me a separate dish with no sauce, and help me figure out what I can eat in the canteen. Aside from completing our TEFL course, they wanted to give us an authentic experience to explore China and Beijing. We had mandarin lessons in our classes, tai chi lessons and calligraphy lessons. These cultural lessons were fun, showed us the cultural side of China and gave us the opportunity to socialize and get to know our fellow interns. We also had some free afternoons to explore Beijing in our own time which was great. The highlight of the orientation was definitely the day trip to the Great Wall.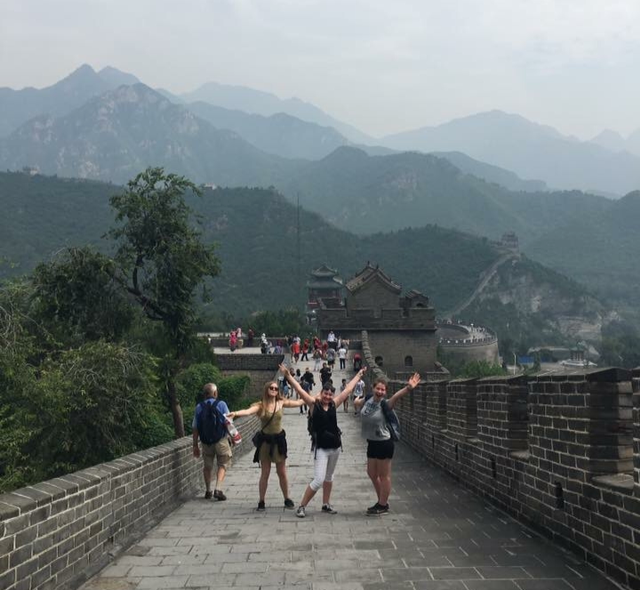 All the interns together were taken to the Great Wall which we climbed together. It was an amazing experience, absolutely breathtaking and probably impossibly to reach on our own as it was so far from the accomodation. After the Great Wall, we all had lunch together, visited the Olympic park which has the most fascinating architecture, has dinner at an authentic Chinese restaurant then saw a Chinese acrobatics show which had us all captivated sitting on the end of our seats, crying out a joint echo of amazement at the acts that where performed. I distinctly remember walking through the streets of China and feeling like I'm home.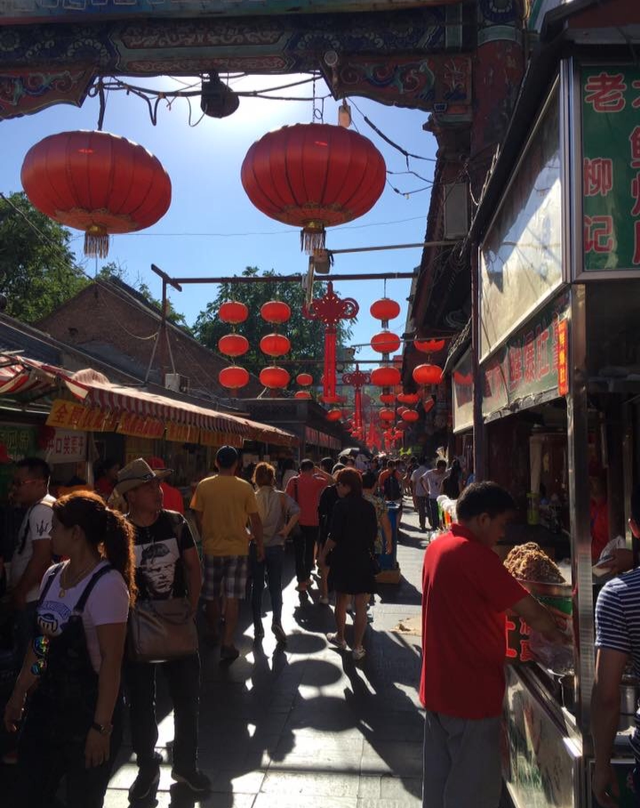 Not home as in Melbourne, just home as in at peace with myself and so happy that I've come here. I keep saying to Steph  that I'm so so happy that we've come here and that there's nowhere I'd rather be. It's been so much fun so far, meeting people from all over the world and having the opportunity to make so many new friends has been so fantastic. Even though it's only been a week, I know I will literally be friends with some of these people for the rest of my life and that if they ever visit Australia they're welcome in my home. It is really cool to suddenly have new friends from England, Ireland and Scotland. It's been so wonderful already and it's made me so excited for what's to come when we finally arrive in Foshan and start getting into my new lifestyle!