So, you've made the decision to teach English online or abroad – great start! But have you become confused by all the different acronyms out there? Want a hand? No problem!
We've been through some of the main acronyms before (TEFL, TESOL, EFL and ESL) but there's been one missing – TESL!
Sound familiar? It's impressive how many different ways there are to describe teaching English to non-native speakers isn't it?! But, we digress… So, what does TESL actually mean? And is it any different to the other English teaching acronyms? Let's find out!
What is TESL?
TESL stands for Teaching English as a Second Language, and it's basically the contracted version of "teaching ESL". This covers any type of teaching of English, when it's being taught to students whose primary language is not English.
How is it different to TEFL, EFL, ESL & TESOL?
In short? It's not really. They all essentially mean the same thing – teaching English to non-native speakers, whose primary language is not English.
The only difference you'll find is in the application of the acronyms. TESL, ESL, and TESOL are often used to refer to teaching English to students that are already living in an English-speaking environment (e.g. the USA, UK, or South Africa). Whereas TEFL and EFL are usually used to describe teaching English to students living in non-English-speaking countries (e.g. Japan or Vietnam). BUT, this isn't always the case with every employer. So, make sure you check the job advert thoroughly to determine where you'll be teaching!
A general rule is:
TEFL qualification – used for teaching English in non-English-speaking countries (e.g. Thailand or South Korea)
TESOL qualification – used for teaching English in non-English-speaking countries AND English-speaking-countries (e.g. South Africa, USA, Australia)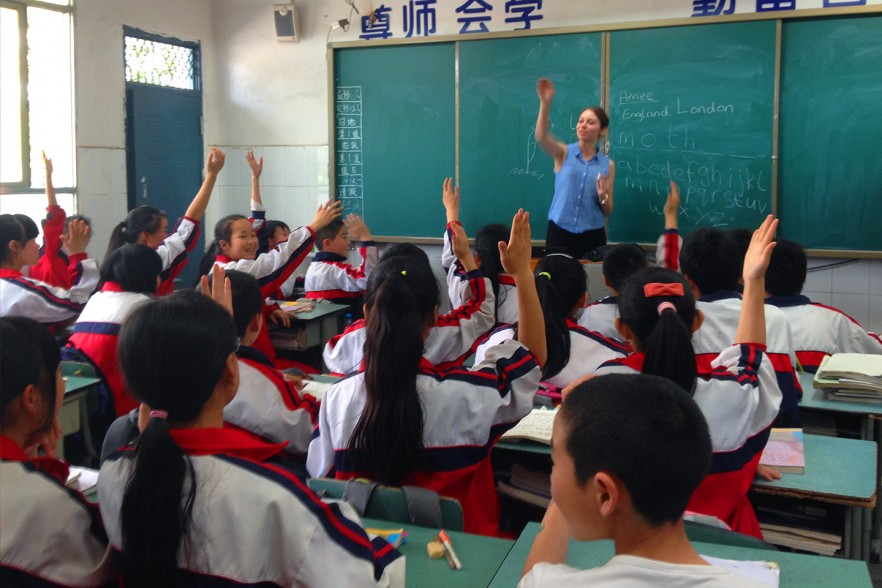 Can I TESL with a TESOL qualification?
Yes you can! The only thing is, you might need to explain things to your potential employer first if they have been used to using one acronym over another. However, most employers in this industry will understand that they mean the same thing, and that a qualification that trains you to teach English to speakers of other languages, means you'll be able to teach English to those that are learning it as a second language.
As long as your course is accredited and contains the right amount of training for the position, you should have no issues using a TESOL qualification for a TESL position.
Where can I TESL?
The world is your oyster! You can find English students all over the world and, as we previously mentioned, a TESOL qualification will allow you to teach in both English-speaking and non-English-speaking countries. This means you could literally throw a dart at a map and you'll be able to teach wherever it lands! (Unless it's the middle of the ocean, we can't work miracles…)
You'll also be able to teach English online, whether you want to do this from your home and work around your existing schedule or become a digital nomad and travel through multiple countries while you teach!
Need some help deciding which location will suit you best? Take our quick destinations quiz and discover your perfect match in under 2 minutes! Want to find out if teaching online would be right for you instead? Take our online teaching quiz!
Just to get the inspiration flowing (if you're keen on heading abroad), popular destinations include: Thailand, Japan, South Korea, Vietnam, Spain, Mexico, and Argentina – but there are plenty more! Check out our World TEFL Guide for a full list of the most popular destinations to teach English in around the world.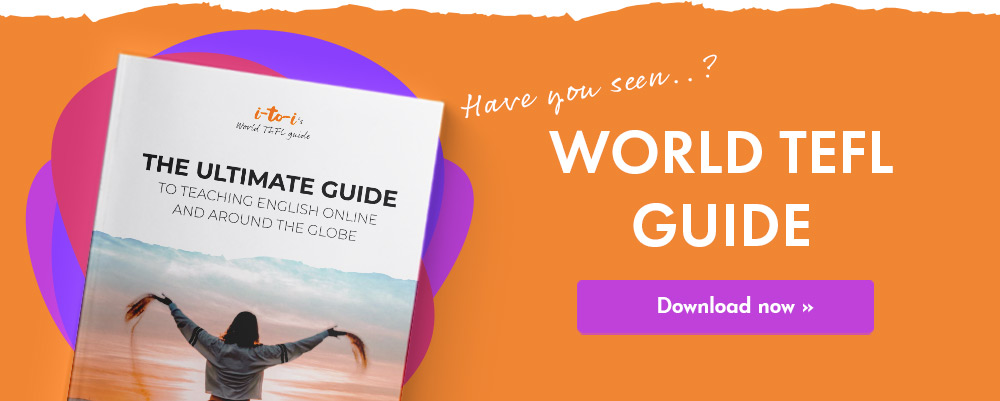 How do I get started?
The first thing you need to do is get qualified! Head to our TEFL courses page if it's a TEFL course you're looking for or you can check out our Trinity CertTESOL course, if you want to go the TESOL route.
If you're struggling to figure out which course you need, just arrange for a free call back from a friendly member of our TEFL team, who will be happy to talk you through your options.
Enjoy your English teaching adventure! We'll be here to support you every step of the way!