Hi everyone,
It's Audrey, but you probably know me as @travelrichmoneypoor! I completed my certificate with i-to-i TEFL in 2018 and have had no problems finding a job (or jobs I should say!) since then. In the past four years, I have taught at a Bilingual Kindergarten in Milan as well as with multiple companies online, and I'm now mainly freelancing. During the past three years, I've been accepted to three different online teaching platforms, so I know a LOT about the application process. Today I'm going to take you through how you can apply and land some amazing TEFL jobs.
Step One: Pick the right TEFL course
Step number one is extremely important and before you can pick the right TEFL course for you, you need to have an idea of who/what you want to teach. For example, it's a bad idea to complete a 120-hour TEFL qualification if you want to teach Business English and IELTS, as the 120-hour doesn't contain any specialist training in these. You'd be better off going for a 420-hour qualification that does!
So, before you select your course, make sure it will get you where you want to go. Want more information on the different types of TEFL courses out there and what they include? Check out i-to-i's courses page! Eager to find out which course is your perfect match, and want to know right now? Fill in this quick 2-minute quiz and it will tell you!
Step Two: Find the right school/company for you
This is a SUPER important step as well. Please do not be one of those people that will apply to every job possible without researching each school or company… Why? Each school or company has it's own rules and regulations, a different way that they teach, and different students that they teach. I personally love teaching children so I wouldn't waste my time, or a potential employer's, applying to schools or companies that solely teach adults.
This is also when you need to decide whether you're looking to teach online or in-person overseas, as this will affect which schools/companies you look at and apply to.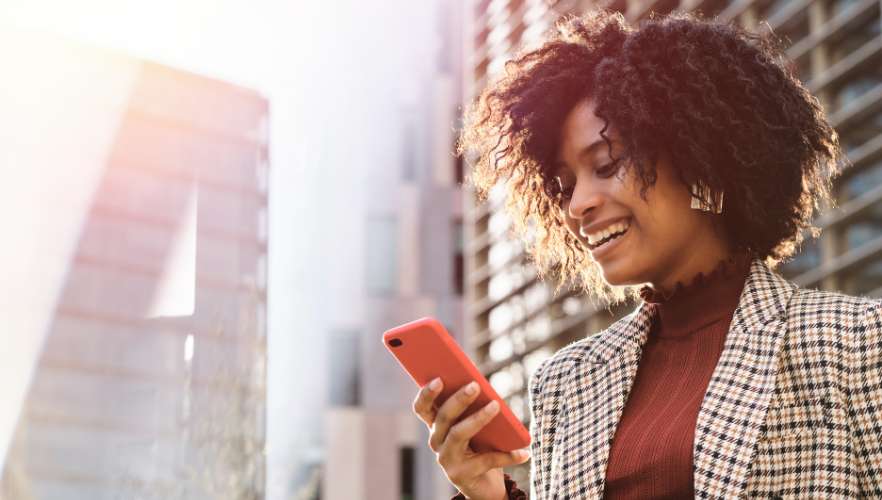 Step Three: Set up the perfect profile and/or CV
Whether you need a profile and a CV, or just a CV, will depend on whether you're looking to teach online or overseas.
When it comes to online teaching, you'll usually need both. I like to break it down like this: A profile is for your potential students to read about you while a CV is strictly for the company's eyes! Your profile is like a public version of your CV that you build on the company's platform, so your potential students can check out what you have to offer.  Your profile will be a little bit more relaxed, friendly, and engaging (compared to a traditional CV) and not excessively formal. Think of it as chatting with a friend. But don't forget to mention, in this chat, all your transferrable skills, your experience within the field, and what you learned during your TEFL certificate. If you are applying to a children's platform you can make your profile more inviting with emojis!
For your TEFL CV for both online and overseas positions, make sure you don't include any emojis! It should be professional, in a logical format, free of mistakes (proofread a few times before you send it!), and detail all your relevant experience and why you're the best candidate for the job. Want some more top tips on creating the perfect CV? Head to this useful blog.
Step Four: Put in a great application and ace your interview!
The application process will differ slightly, depending on whether you're applying for online or overseas roles, so I've laid out the different structures below:
In-Person Teaching Jobs
Application
Once you have received your TEFL certificate, researched a few schools to apply to, and created your CV… it's time to write a Cover Letter for each individual school. What is a Cover Letter? A Cover Letter is where you write a brief summary to a specific school (in letter format) telling them why you are the best candidate for the job. In the summary you can share more of your experiences, why you think you are the perfect match for this specific school, and how their schools values align with your own. With this Cover Letter you really want to show the school you have done your research and are motivated to work for them!! Once your CV and Cover Letters have been completed it's time to send in your application!
Want some top tips for writing cover letters? Check out this blog.
Interview
Great work! You have made it to the next stage of the job application, the interview! Dress professionally, make sure you research key TEFL interview questions, practice some answers, and think of key questions to ask your interviewer. This is make or break time and you want to make a good first impression.  So, make sure you have prepped and are ready to go! The school might ask you to perform a quick demo class as well. They will either send you a structure ahead of your interview to follow, or they will just ask you on the spot! I recommend checking out other demo lessons from the same school on YouTube and then practice doing your own versions (don't just copy and paste!), until you're comfortable planning and delivering them.
Want more tips on mastering your TEFL interview? Check out this blog.
Online Teaching Jobs:
Now that you have found a few companies to apply to online, it's time you create your profile for each company.
Fill in Basic Information and Profile
This step shouldn't be too difficult! You are going to write a profile that shares your experience as a teacher, what Certificate you hold, and your teaching style! Once you have done this it's time for your intro video.
Create An Introduction Video
I like to have two introduction videos: one for adults and one for kids! Make sure to keep them generic (no company logos and or saying the company's name so you can use them for multiple platforms). Make sure to dress professionally, have your camera at eye level, good natural lighting, and have an idea of what you are going to say. Note that I said have an "idea of what to say" – it's important that you're not reading from a script. A script will force you to become uncomfortable if you miss anything, will encourage you to be more monotonous in your voice (think boring teacher voice), and will make your eyes move oddly as you read from your script! Instead have a few talking points that prompt you and aim for around 2 minutes (as people will struggle to concentrate for much longer if English isn't their first language). Top tip? DO NOT EVER put music over the top of your video. It will imply that you're not confident enough in what you have to say and it could be really distracting/make it difficult for non-English speakers to understand what you're saying. Speak slowly and make sure your pronunciation is perfect, your employers and students are watching!
Want some more top tips for intro videos? Check out this blog.
Prep Your Demo Classes
This is the fun but nerve-wracking part! The demo class or lesson is where you are going to showcase your skills to your future company and give them an demonstration of how you will be as a teacher. Make sure to give yourself enough time to practice beforehand. Do NOT schedule your demo class for the day after you find out you need to do it. You'll need to create a background, make props, and practice, practice, practice!! So, you'll need time to do this. I recommend that you practice at least two hours a day until your interview, so you have memorized what you're teaching and the information will flow more naturally. If you're nervous you can always check out examples from this specific company on YouTube to use as a reference point.
Want some more pointers about demo classes? Check out this blog.
Well, that's all I have for you and I hope it helps! Best of luck with all your job interviews, and if you ever need any pointers just head to my Instagram @travelrichmoneypoor!

Already qualified and ready to start applying for roles? Head to the LoveTEFL Jobs Board to start your search!