Winter celebrations are the best! As the cold creeps in and the dark nights are getting earlier (in the Northern Hemisphere anyway!), safe to say we all need a bit of cheering up! And what better way to cheer yourself up, than with a fun and festive celebration!
Different countries and cultures around the world have different traditions and celebrations in the winter months, so you have lots to choose from and enjoy! We have listed some of the most popular ones below, so get stuck in and warm up your winter (or liven up the next few months if you're in South Africa, Australia, or New Zealand, as you're probably already warm enough – lucky you!)
Diwali/Deepavali
Although it's already been and gone this year, it's a beautiful celebration and well worth remembering for 2023! The word Deepavali (from Sanskrit) means "row of lighted lamps", and this is why it is often known as the festival of light! It's a 5-day holiday that is celebrated by Hindus, Sikhs, and Jains around the world, with each religion assigning a different historical event or story to the celebration.
For those that celebrate, it represents new beginnings and the triumph of good over evil and light over darkness – a very cheering concept!
Many of those that observe this holiday will use lights and oil lamps to mark the occasion (either on the street or in houses) and it's usually celebrated with a combination of family, feasting, and fireworks.
The dates of celebration change each year but are usually in October or November. This year the main day of celebration was the 24th of October and next year it's the 12th of November – so get it in your calendar early!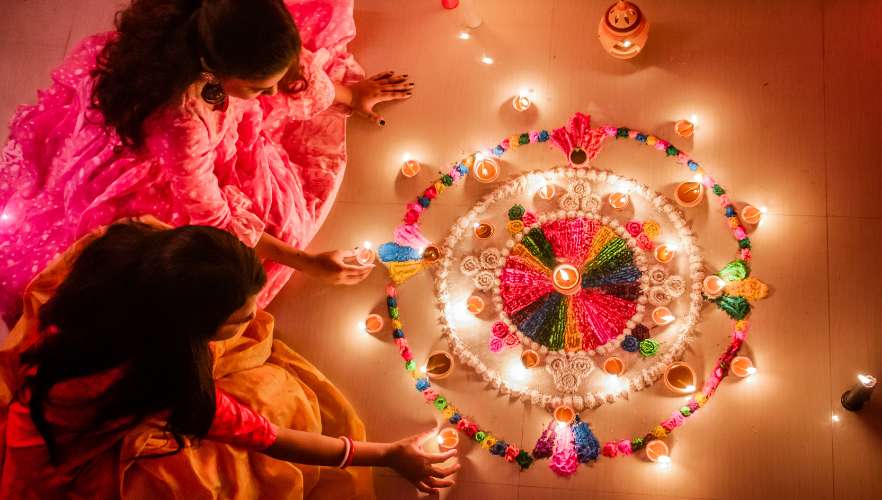 Bodhi Day
This is a Buddhist holiday that is celebrated on the 8th of December each year, more commonly in countries with a strong Buddhist presence, such as China, Japan, South Korea, and Vietnam.
It commemorates the day that they believe Gautami Buddha, the founder of Buddhism, reached enlightenment while meditating under a Bodhi tree, and is traditionally a day of quiet reflection, so meditation and prayer are usually practised. Performing acts of kindness towards others is also encouraged – which sounds lovely!
St. Lucia Day
This is a Christian holiday that is mainly observed in Italy, Sweden, and Norway on the 13th of December each year. It celebrates St. Lucia, who is believed to have brought food and aid to Christians hiding in the Roman catacombs, wearing a candlelit wreath on her head, before being killed by the Romans for her religious beliefs.
Traditionally the eldest daughter in the family will serve coffee and baked goods to the rest of the family in the home, to represent St. Lucia feeding the Christians in the catacombs.
In Sweden and Norway, each town will also usually elect a person to represent St. Lucia in a procession that goes through the streets. Children tend to wear white outfits, with girls having lighted wreaths on their heads, and everyone sings traditional songs. It represents bringing hope and light to the darkest months of the year and is seen as the beginning of Christmas celebrations.
Hannukah/Chanukah
Another celebration known as the festival of lights, Hannukah is a Jewish holiday that takes places over 8 days in November or December each year. Hannukah comes from the word Chanukah, which means dedication in Hebrew.
During the celebration, a special candle holder with 8 branches, called a Menorah, is used. A different candle on the Menorah is lit each day of the celebration and the 8 days symbolise the story that one days' worth of oil kept the lights burning for 8 days in a Jewish temple in ancient times, after the Jewish community had won back the right to practice their religion freely.
Traditionally, families exchange gifts, share traditional foods and games, and exchange chocolate coins to increase happiness – well it would work for us!
This year it will be celebrated from the 18th to the 26th of December.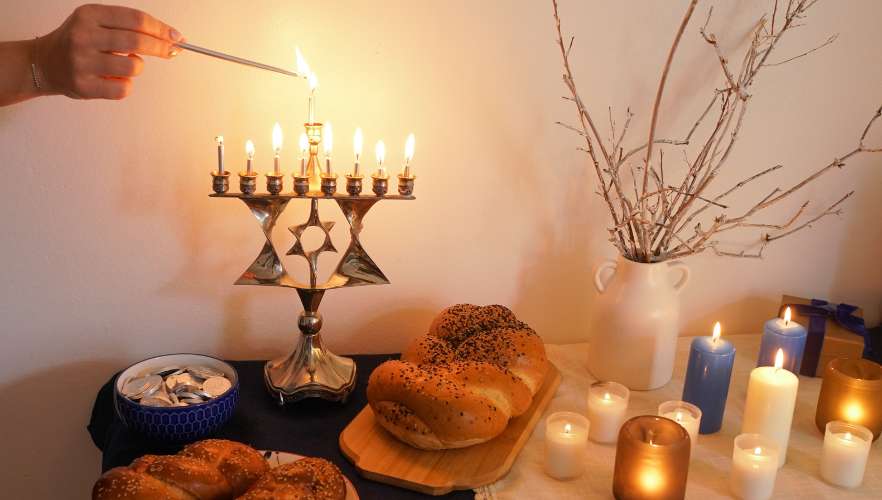 Winter Solstice
This was originally a pagan celebration and is one of the oldest winter celebrations in the world, marking the official start of winter (as it's the longest night, in the Northern Hemisphere, and the shortest day). There are lots of different versions of this celebration known by different names in other cultures (Yalda night-Iran, Inti Raymi-Peru, Dong Zhi-China) that are celebrated on a variety of different days, but all the celebrations share the same purpose.
The purpose is to celebrate the changing of the seasons, and the winter solstice represents regeneration and renewal, for those that observe it. Some people celebrate by eating traditionally 'wintry' foods, such as nuts, berries, root vegetables, and game meats (e.g. venison)!
This winter celebration falls on the 21st of December each year.
Christmas
A traditionally Christian holiday, that celebrates the belief that Christ was born on 25th December, and is associated with going to church, helping those less fortunate than yourself, and sharing the day with family and friends.
It is now celebrated more widely around the world, with the Christmas 'season' running from the start of December to 1st January, and it's more and more commonly celebrated without religious meaning. The non-religious version of Christmas involves the giving and exchanging of gifts, and, for children, is associated with Father Christmas/Santa Claus visiting on Christmas Eve to leave gifts under the Christmas tree or in a Christmas stocking!
A Christmas tree and lights are often used to decorate the home and it's traditional to have a roast turkey dinner, and gather with family, on Christmas Day itself.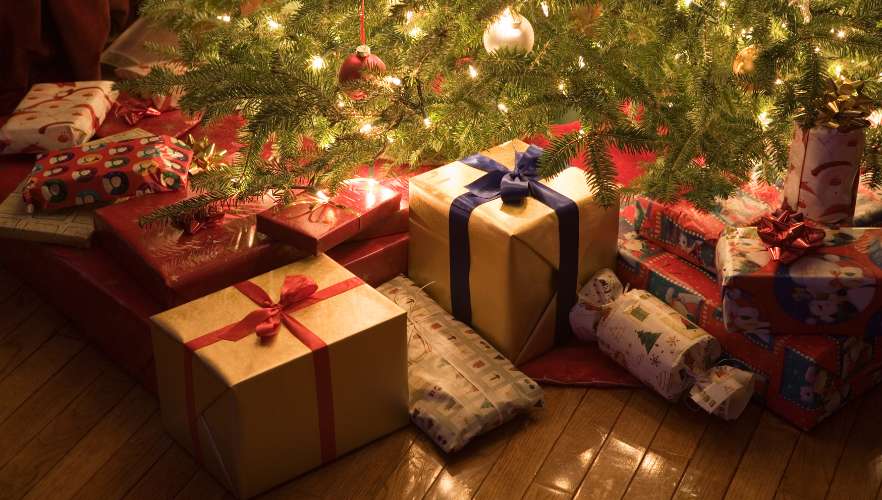 The Day of Goodwill
Started in 1994 in South Africa, The Day of Goodwill occurs on the 26th of December each year and the aim of the day is to give back to society. On this day many South Africans will donate food or goods to those less fortunate than themselves.
It's about moving away from the more materialistic aspects of some modern holidays and enjoying the company of family and friends, while doing something good for your community.
Kwanzaa
Another relatively new celebration, as it was started in the 1960s by a professor of Africana studies at California State University, Maulana Karenga. Kwanzaa was created as a way to bring the African American community together – celebrating life as well as African cultures and values. It is primarily celebrated in the USA but is becoming more widely celebrated throughout the world.
The number 7 is important in Kwanzaa:
There are 7 letters in the name
Each of the 7 days of celebration are dedicated to one of 7 principles: unity(umoja), self-determination(kujichagulia), collective responsibility(ujima), cooperative economics(ujamaa), purpose(nia), creativity(kuumba) and faith(imani)
There are 7 symbols of the holiday: fruits, veg and nuts; a straw mat; a candleholder; ears of corn; gifts; a communal cup signifying unity; 7 candles in red, green, and black.
Throughout the 7 days, African American families and communities come together to engage in activities based around the 7 principles, including storytelling, singing, dancing, and cooking! On the last evening (Dec 31st) it's traditional to hold a communal feast called Karamu.
This celebration begins on the 26th of December and ends on the 1st of January.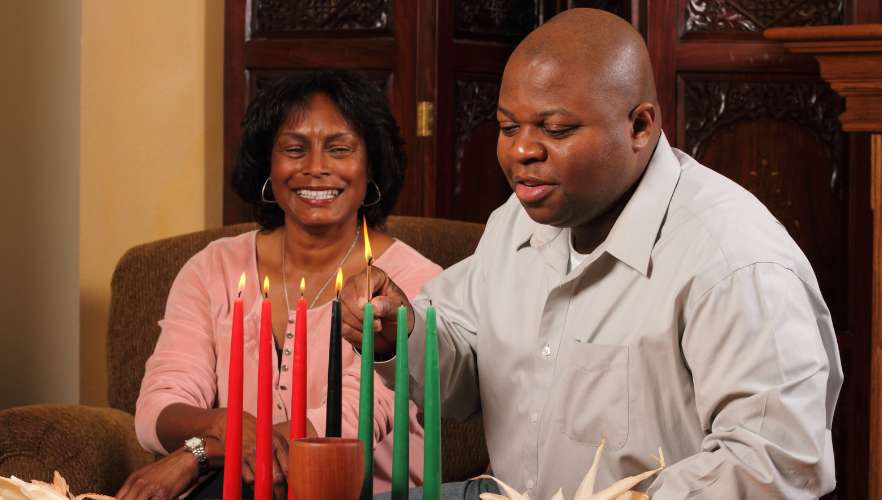 New Year's Day
For those that follow the Gregorian calendar (hint: this is followed by many countries in the world, so it might be you!) New Year's Day is celebrated on 1st January each year. It is usually preceded by a New Year's Eve party, on 31st December, where people traditionally gather with friends and family to 'see in the New Year' together, waiting for the countdown to midnight to be able to wish each other a 'Happy New Year' the moment it becomes 1st January.
There are lots of different ways countries celebrate the New Year at midnight, including:
Setting off fireworks – USA, Canada, UK, Australia, New Zealand, South Africa, Ireland, and many more!
Eating 12 grapes, one with each 'bong' of the clock (marking midnight), and if you manage to eat all 12, you will have good luck for the rest of the year! – Spain
Making a man out of straw and old clothes, that represents the old year with all its faults, and burning it to start the New Year afresh – Ecuador
Visiting a shrine or a temple after a feast at 11pm – Japan
Three Kings Day
A Catholic holiday that occurs on 6th January each year, this celebrates the three kings (aka. three wise men) who, according to the bible, brought gifts of gold, frankincense, and myrrh to the baby Jesus in Bethlehem.
It is celebrated in different countries throughout the world but, most prominently, in countries with high concentrations of Catholics, such as Mexico or Spain.
In Mexico, children leave their shoes by their front door for the kings to leave presents in, and in Spain families exchange gifts and gather to eat a rosca de reyes, which is a circular sweet bread that represents the crowns of the kings and has a hidden figurine of the baby Jesus inside. The person that gets the piece with the figurine inside is expected to host a party on 2nd February that year!
Chinese New Year
Also known as 'Lunar New Year', as it is based on the lunar calendar, this event is celebrated primarily in China and involves welcoming in the New Year, and the spring season, by cleaning the home, performing prayers and rituals, and feasting with family and friends.
It is traditional to eat extremely long noodles for Chinese New Year, as they are thought to symbolise long life, and receive gifts of money from relatives in red envelopes, to encourage good luck and wealth for the year ahead.
Each new year also comes with a new animal (12 in total – based on the Chinese Zodiac) and the animals bring different expectations for each year. For example, in China it is often common to experience baby booms in the year of the Dragon, as this is considered the most auspicious zodiac animal and is believed to bring strength and good luck to those born under it. Births in the year of the sheep tend to be avoided, as the sheep is considered a less prosperous animal and it is believed that children born under this zodiac will have a lifetime of bad luck!
The date of celebration changes each year, but it usually falls in either January or February. In 2022 it will be observed on February 1st and it will welcome in the year of the Tiger!
Want to figure out your own zodiac sign, to see if you're in for a lifetime of good luck or bad? Click here.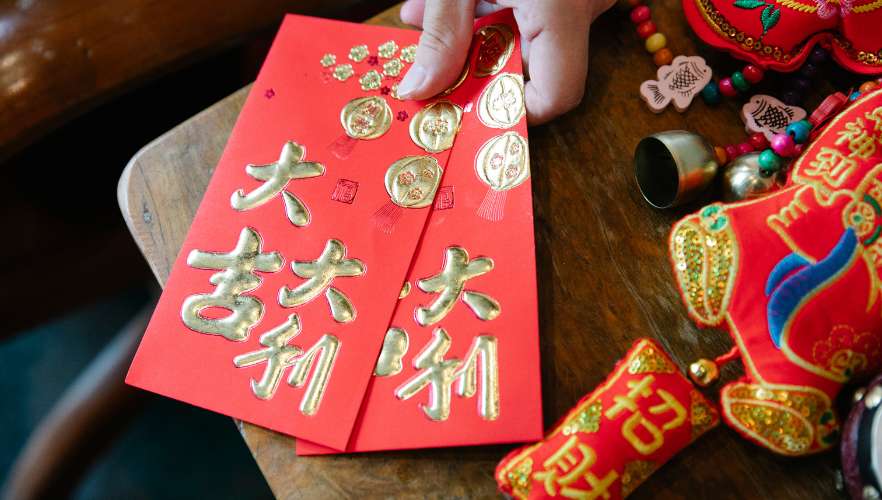 Nyepi
This is the Balinese New Year (according to the Balinese Saka calendar) and it's celebrated towards the end of the winter season, with the next Nyepi falling on 3rd March 2022.
The word Nyepi means 'to keep silent' and it is a day of complete quiet on the island of Bali, where all lights are turned off during the hours of darkness and nothing noisy is permitted. People are expected to rest, meditate, and reflect in their homes – no transport (e.g. planes or cars), electronics (e.g. x-box or phones), or work (e.g. shops and restaurants) allowed! The island comes to a complete standstill and is extremely peaceful.
However, this day of complete calm is preceded by one of the noisiest evenings ever! On 2nd March there will be massive processions through the streets in the evening, with loud music, dancing, and large Ogoh-Ogoh (frightening papier-maché creations) which are taken to a central location and burned, to banish evil spirits that have come to the island over the last year.
It's an amazing experience but, to catch it, you'll have to make sure you're there in plenty of time, before the transport shuts down!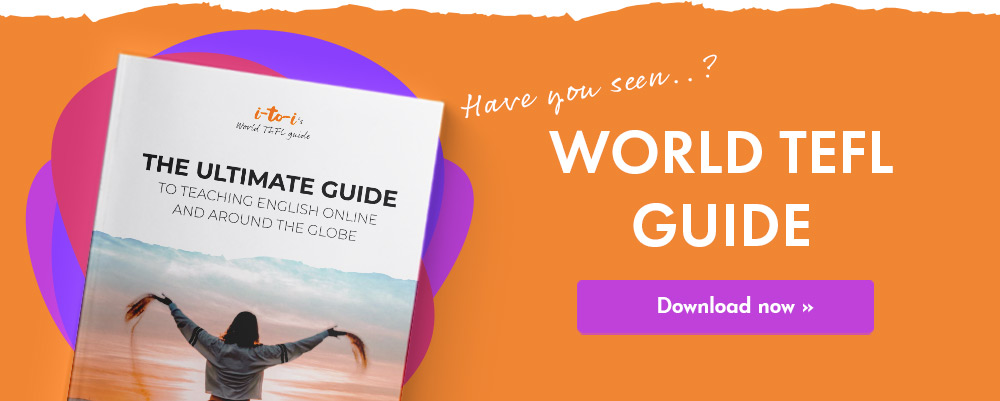 However you choose to celebrate, we hope you have a magical winter and enjoy yourself!
Feel like we've missed an important celebration off our list? Get in touch via our Facebook or Instagram and we'll try to add on as many as we can!
Want a way to get out there and experience these celebrations for yourself? Then, get TEFL qualified! Once you are, you'll be able to travel and earn to your heart's content, and get a chance to see all these amazing celebrations in person.