From staggering natural beauty and lush landscapes to a captivating culture and rich history, Vietnam has so much to offer, so we're not surprised it's such a popular TEFL destination for many aspiring TEFL teachers. But with so many TEFL job opportunities in all of its major cities, as well as in many smaller towns across the country, how will you choose where to TEFL? To help you, we've narrowed it down to our top 5 places to TEFL in Vietnam and included all the reasons we think they're great – enjoy!
1. Ho Chi Minh City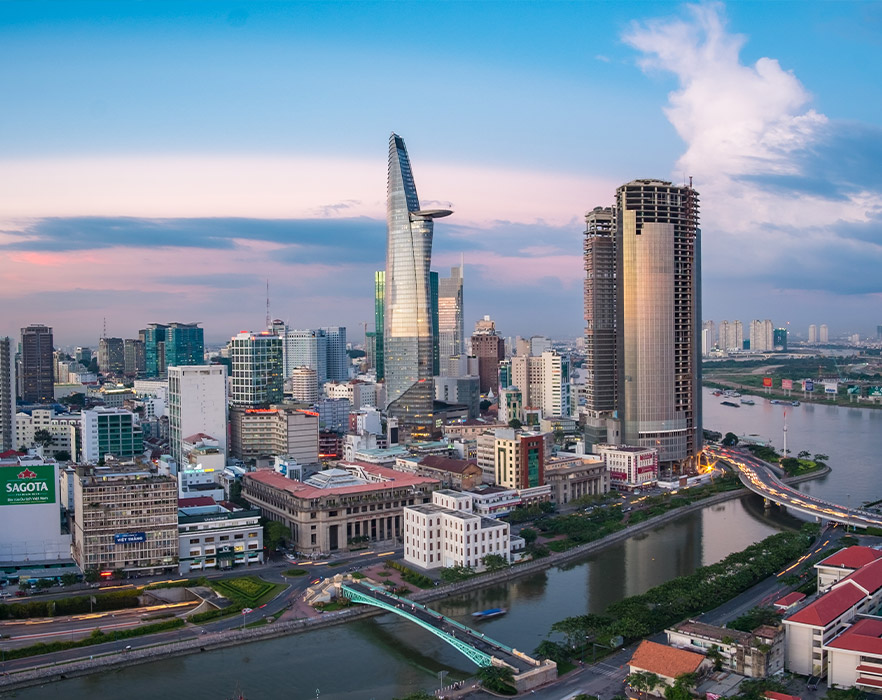 Ho Chi Minh is by far the biggest city in Vietnam and typically has the highest demand for TEFL teachers in the country. There are hundreds of English language schools constantly searching for qualified TEFL teachers as we speak! With beautiful French architecture, wine bars, open-air cafés, and a promise of a competitive wage, Ho Chi Minh attracts loads of TEFL teachers each year. So, you'll be able to land a good TEFL job, and it'll be super easy to find loads of friends – yay! If you're looking to live in an ever-growing, vibrant city and want to build on your TEFL career, Ho Chi Minh is a great option. But remember, big city living can come with its downsides, such as congestion, pollution and noise.
2. Hanoi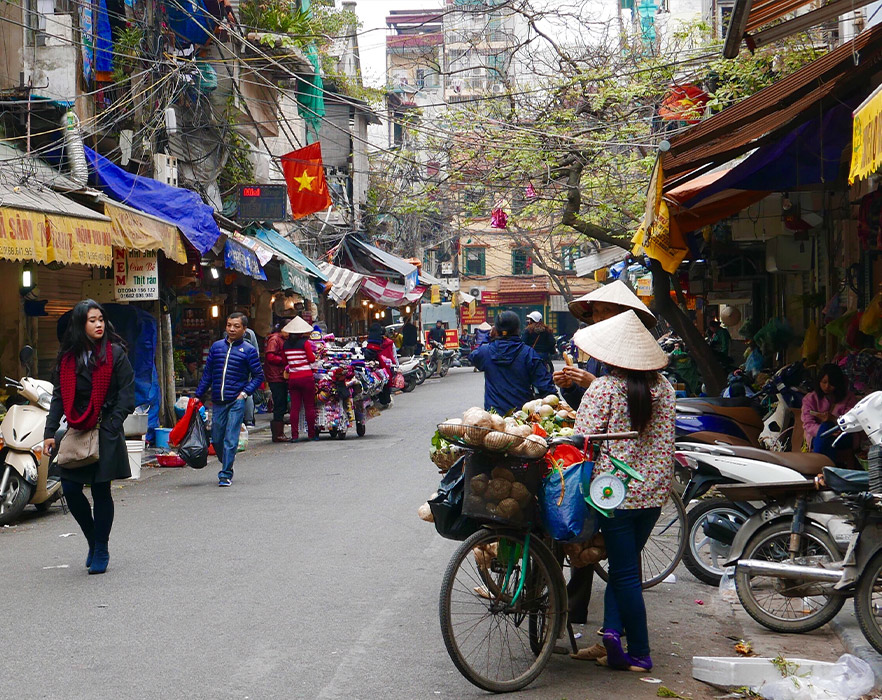 Second on our list has to be Vietnam's capital city. Hanoi is the second biggest city in Vietnam with a population of over 7.5 million – so, it won't be difficult to find people to teach here! In fact, much like Ho Chi Minh, you'll find loads of job opportunities in Hanoi, from teaching in schools and colleges to language institutes and private tutoring. Plus, Hanoi is perfectly located for exploring the northern regions of Vietnam, which tend to be less crowded. Although Hanoi is still a major city with its many skyscrapers, it manages to maintain the charm of a smaller city, with beautiful lakes and tree-lined streets. If you want all of the benefits of living in a major city but you'd like a more laid-back lifestyle, head to Hanoi!
3. Da Nang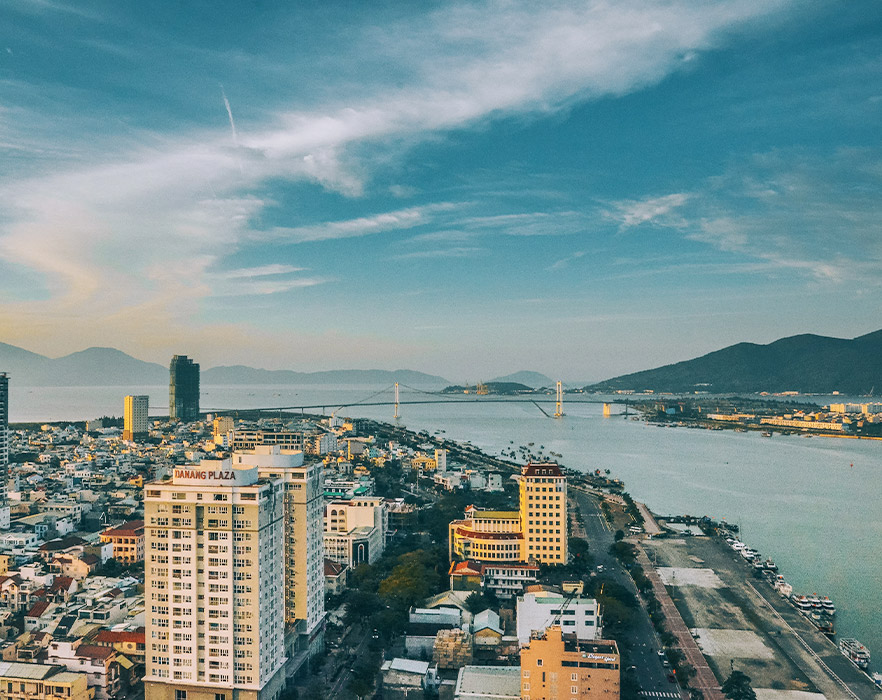 Located in central Vietnam, third up is the beautiful coastal city of Da Nang. With its palm-fringed sandy beaches and marbled mountains, Da Nang is one of the most popular tourist destinations in the country – and we're not surprised! TEFL jobs can be harder to find in Da Nang but they do exist and they're worth searching for! TEFL jobs will mainly be found in language centres that teach outside of regular school hours, though you might still be able to find some jobs in schools and colleges if you're lucky.
4. Hai Phong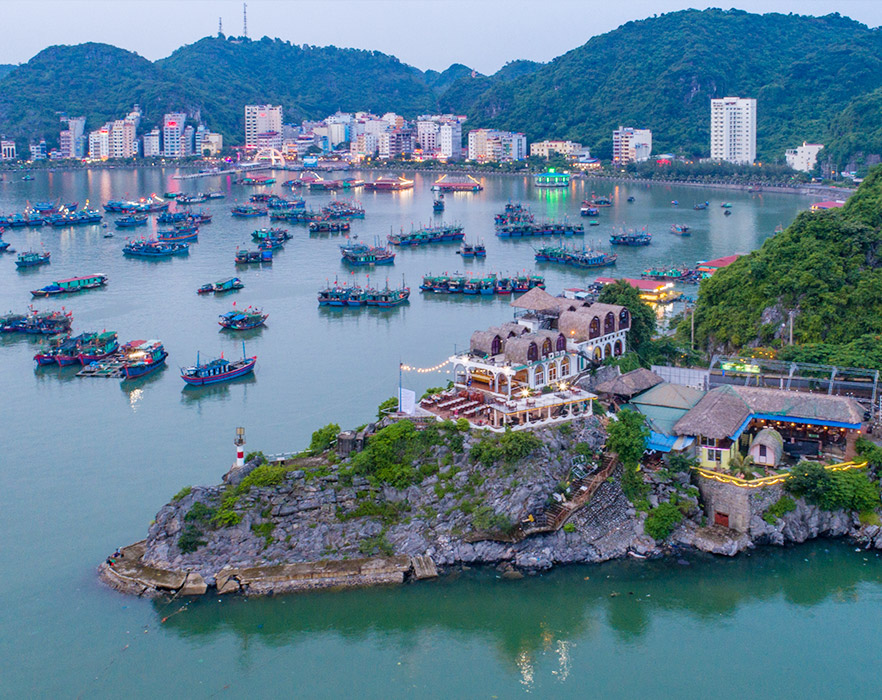 With trees that bloom with brilliant red flowers, Hai Phong has been nicknamed the "City of Flame Flowers". Hai Phong is the countries third biggest city and a very popular destination for travellers. Nestled in-between the industrial buildings and skyscrapers, you'll find ancient temples, shrines and pagodas. Though it's the third biggest city in the country, don't be mistaken, this cultural city has a population of just under 2 million! So, while ex-pat friends may be harder to find, you're more likely to have a deeper cultural experience TEFLing here. Plus, the English teaching industry has been thriving here for quite a while, so you'll be able to find good TEFL jobs in schools and language institutions.
5. Can Tho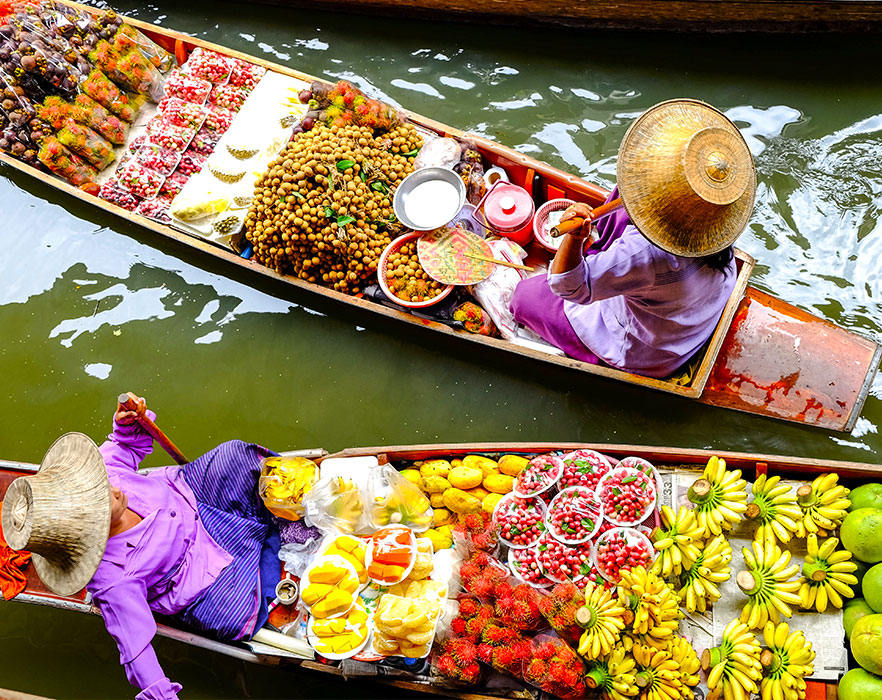 One of the lesser known cities in Vietnam, Can Tho comes in fifth on our list. Sitting on the south bank of the Hau River (part of the Mekong Delta), it's the largest city in the Delta. Although it's still a major city in the country, life in Can Tho is a lot slower and more chilled than many other Vietnamese cities. Famous for its floating markets where hundreds of vendors weave their boats in and out of each other, selling fresh fruits and vegetables, Can Tho is a great choice for any TEFL teachers wanting to fully immerse themselves in Vietnamese culture. While teaching jobs may not be as easy to come by here, there are still a few reputable language institutes and colleges where you'll be able to earn enough to live comfortably.
Although these are our top 5 TEFL cities in Vietnam, there are still loads of other options out there! TEFL jobs are easy to come by here and we're sure, if you chose to TEFL in Vietnam you'll love it!