COVID-19 may have thrown a spanner in the works and changed your TEFL plans for 2020, especially if you were planning on Teaching English Abroad. With the increasing talks of a potential vaccine being released soon, the options to travel and TEFL abroad are looking increasingly likely in 2021. So now is the perfect time to get TEFL qualified so that you'll be ready to TEFL in 2021.
Teach English abroad
With local COVID-19 restrictions, it's likely that you may have much more spare time on your hands, so why not put that spare time to good use? Your i-to-i TEFL Qualification is valid for life. That means that you can get qualified now, so as soon as the borders are open again, you can jump on the plane and teach abroad. Plus, in the meantime, whilst you're dreaming about your next TEFL adventure, you could earn from home and start saving for the trip of a lifetime by teaching English online.
Even with international travel restrictions, schools all over the world are still on the hunt for TEFL teachers now, who will be ready to start when restrictions lift. Our sister company, LoveTEFL has loads of job opportunities to start in 2021. With more jobs being added every single day, you can get yourself a job lined up for next year.
If you're looking for more information on preparing to TEFL in 2021 then give our webinar a watch, where TEFL teacher, Tabitha, spoke all about  her experience moving to Europe to TEFL during COVID-19.
With travel restrictions changing constantly, we would advise all aspiring TEFL'ers to check your local government advice on travelling.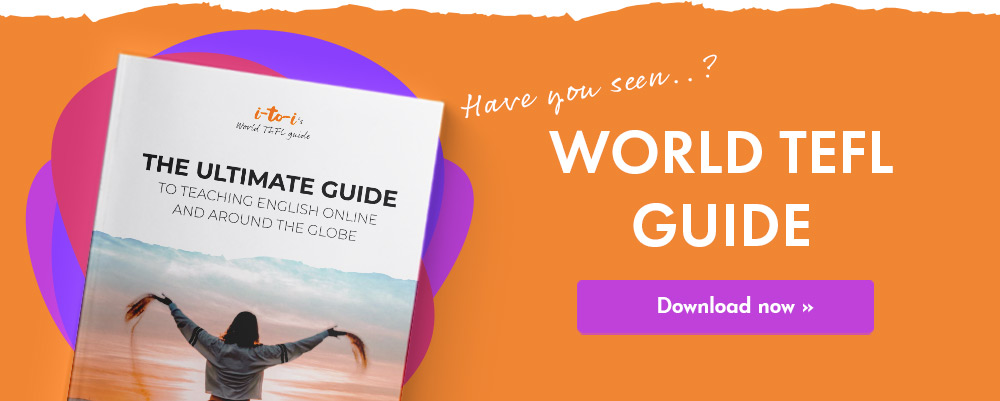 Teach English online
If you're uncertain about travelling abroad in 2021, then teaching English online is a great option for you! The demand for online TEFL tutors is still at an all time high. There are tons of online tutor jobs available through our sister company, Love TEFL. You'll get the opportunity to put your TEFL teaching skills into action and get paid whilst doing so. The beauty of teaching English online is that you can do it from anywhere that suits you, at a time that fits into your schedule. So, whether you're teaching from the comfort of your own living room, or teaching whilst you are travelling the world, the options are limitless.

Teach English in your home country
Many people associate TEFL with teaching English abroad, but there may be loads of opportunities right here in your home country. If you're from an English-speaking country, then check out some local language centers, they're often looking for tutors. Or if you are a fluent English speaker, but living in a non-native English speaking country, there could be a wide range of roles right on your doorstop in local schools. With education going to back to normal, or at least starting to plan for life to return to somewhat-normal in 2021, we are seeing an increase in schools hiring English teachers, so now is the perfect time to get yourself TEFL qualified so you can apply for English teaching jobs.
Volunteer to teach English, abroad or at home
If you're struggling to find a paid role teaching English right now, then volunteering is a great option to get some experience and learn some valuable skills, all helping to build your resume. In your home country, there will be a lot of opportunities to help out local refugee charities and teach English to refugees.
There will also be plenty of volunteering opportunities in countries that have reopened their borders. For the latest volunteering opportunities abroad, check out Love TEFL, they are constantly adding more volunteering opportunities to their website.
Like we said, 2021 will be the year of TEFL, so make sure you've completed your TEFL Course, that way you will be ready to begin your TEFL in 2021 adventure as soon as those borders reopen!