Here at i-to-i, we believe nothing's more important than looking after our planet. As a company we want to do everything we can to offset our carbon footprint and help you offset yours too!
Travelling, unfortunately, can be one of the biggest culprits of carbon emissions as planes release CO2 and other gases into the atmosphere. Although, as a passenger you already pay carbon taxes, this isn't enough to offset your carbon footprint. For example, a single flight from London to Bangkok can emit up to 1.8 tonnes of CO2 per passenger – wow! That's why, throughout August we have made a promise to you: for every TEFL Internship booked, we will be planting a tree – you book, we plant!
What planting a tree achieves
Fight climate change! A single tree can absorb up to 48 pounds of carbon dioxide per year, and can offset 1 tonne of carbon dioxide by the time it's fully grown
Clean the air, helping you breathe better and creating better air quality. Along with CO2, trees also absorb odours and pollutants such as nitrogen oxides, ammonia and sulphur dioxide. One tree can absorb nearly 10 pounds of polluted air each year, and release 260 pounds of oxygen – that's a lot of oxygen!
Prevent soil erosion and flooding. During heavy rainfall, rain finds its way into rivers, lakes and canals, creating the potential for flooding. Leaf canopies from trees help slow down rainfall and their roots hold the soil in place, encouraging rainwater to seep into the ground rather than running off.
Provide wildlife habitats and support biodiversity – by providing nesting sites, food and shelter trees attract all different types of wildlife and creatures. Planting trees combats deforestation, so, not only are you helping save the planet, but you're also saving animals – win-win!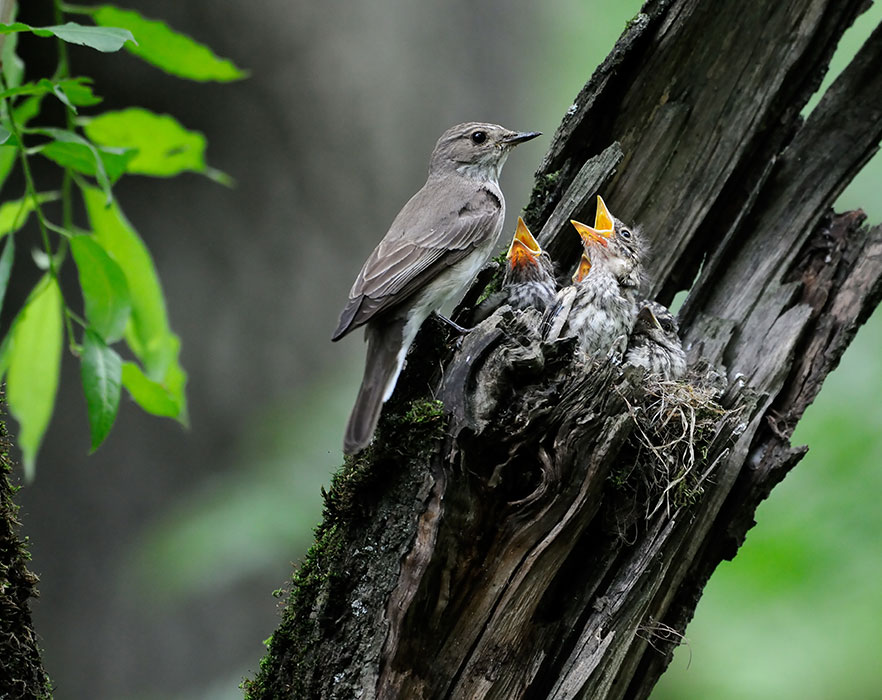 Who will be planting the trees?
World Land Trust will be planting our trees at the end of the month. World Land Trust are an amazing, international conservation charity. They protect the world's most threatened habitats acre by acre, by providing permanent protection for habitats and wildlife.
When will the trees be planted?
At the end of the month we will be calculating how many TEFL internships have been sold. We're then going to get in contact with World Land Trust, who will work out what areas need the trees the most and will plant them there! To find out more about the areas World Land Trust plant trees, you can check out their website here.