We're not ones to blow our own trumpet (well, maybe now and again) but we've been so overwhelmed by the stunning TEFL reviews we've been getting from our graduates this year that we simply can't keep quiet about it. We love hearing all about what you've found amazing and discovering your ideas of how we can make your TEFL journey even better.
So, in recognition of how much your reviews really do mean to us, we're presenting our top TEFL reviews in 2021 so far.
Top Review of i-to-i's Virtual Practical TEFL Course
Covid-19 has turned everyone's plans upside down – and we've had to think long and hard about how best to keep delivering the amazing courses you expect. We're so happy that you've embraced our new virtual practical TEFL course with all the fabulous content from our two-day practical classroom course but delivered virtually.
Thank you Gem, for summing up what it's all about in your great review:
"The Virtual Practical with Suzanne was so fun and went so fast – she kept the energy up and introduced/re-introduced concepts I'd read about and helped put everything in my course into practice which was awesome. Before the 2-day online course I felt like I would never be able to put anything I'd learned about into action, but Suzanne had us teach micro lessons and also participate in assessed Teaching Practices at the end of both days, gave us great feedback on what we did well and where we could improve. Highly recommended!"
Top Review of i-to-i's Online TEFL Courses
Our online TEFL courses are the beating heart of all that we do here at i-to-i. We've received so many positive reviews on all our TEFL courses from our Level 3 TEFL certificate for volunteer TEFL teachers right through to our career-boosting Level 5 Advanced TEFL Diploma that it was almost impossible to pick just one review – but we've landed on this fabulously detailed one from Natacha. Thanks Natacha!
"I really enjoyed my course through i-to-i TEFL. The study content in the text is very detailed and informative. Explanations are great and easy to understand, the videos and links for extra information or further reading are awesome too. The quizzes throughout keep you honest with yourself and show you what you need to put more focus on. The feedback on submitted assignments is fantastic for improvement as it's clearly shown where you are going wrong and what you are doing right. I learnt so much throughout my course, it wasn't what I expected…it was so much more! The completion of my course through i-to-i TEFL has left me feeling excited, confident and ready for my TEFL journey!"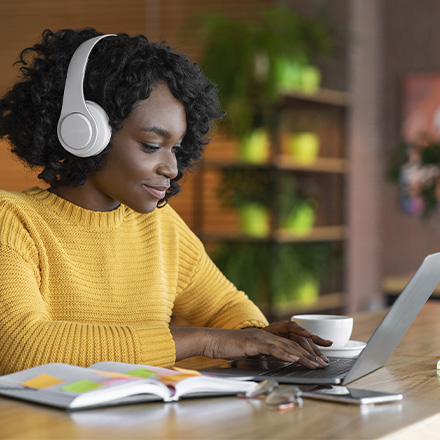 Top Review of i-to-i's Student Support
We make our online TEFL courses super flexible, so you can study when and where suits you. But that definitely doesn't mean you're on your own. We're here to help you at every stage of your learning via phone, webchat and email. Thank you, Julia for your amazing review, that explains it so well:
"i-to-i staff are there to support you 100% of the way! The course material is detailed and very well written! The staff at i-to-i answers their phones and are very helpful with quick email response time. I thoroughly enjoyed the course, and feel ready and raring to start teaching. I know they will continue to hold my hand in support and guidance as I look for a job. Adios Amigos!"
Top Review for our TEFL Jobs Support Service
We're firm believers in continuing to support your TEFL journey after you complete our TEFL course. We totally love that so many of our graduates find TEFL positions through our LoveTEFL Jobs site and use our Resource Packs to help develop their teaching – and have been particularly excited by your response to our newly launched TEFL Jobs Support Service. Our brilliant reward has been hearing the amazing stories from TEFL graduates who are now finding work, after receiving the free, personal assistance for finding a job, such as this review from Leann:
"I obtained my TEFL Qualification and I had been facing a bit of difficulty with finding a job online. When I reached out to i-to-i, the response was just amazing. Jordan has literally handheld me through the process, constantly reassuring me and giving me proper guidelines and great advice to achieve my dream. I am so grateful to Jordan for his amazing support, immense patience to answer my tirade of questions and keen individualised attention. Thank you so much once again."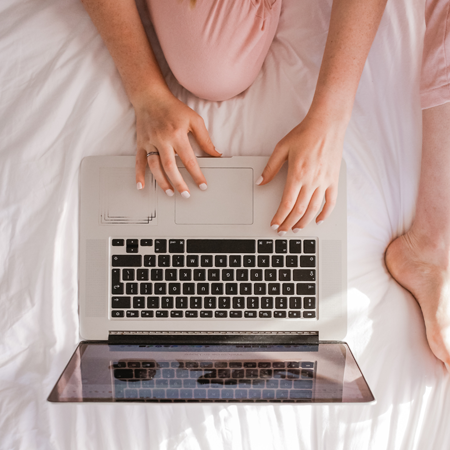 Top Review of i-to-i's TEFL Team
We think our hard-working team members are amazing, so we're incredibly happy when they get a mention in your reviews. Whether you're reflecting on a TEFL expert matching you to the TEFL course that's best for you or supporting you throughout your training, or helping you to find the TEFL job of your dreams words like 'Wow!', 'Amazing,' 'Friendly,' 'Wonderful,' and 'Incredibly helpful,' crop up time and again. Thank you for shouting out about all that our fabulous staff do. We think Bhavna sums it up so well (and good luck with your TEFL jobs!):
"i-to-i has been very supportive from the moment my husband and I enquired about the 180 hour TEFL course to feedback on our assignments to their prompt delivery of the certificates. Everyone we have communicated with has been extremely helpful and professional. Gemma James has been so patient with all my questions and has always replied to me with lengths of information. I am happy to announce that through their job support websites, my husband and I have confirmed jobs in China! THANK YOU!!!!!!!"
Top Review of i-to-i
We're so passionate about helping you become amazing TEFL teachers that we can get a bit emotional reading how much it means to you too. We couldn't resist slipping in one last review that really did make us go 'Awww' Thank you, Pam for warming our hearts:
"Exceptional service. And backed up by knowledgeable and helpful customer service. The course itself is brilliant, and the information and skills development, I can only recommend. It is rare today to actually have zero complaints and only accolades for all administrators, teachers, in fact anyone that I have dealt with at i-to-i. Thank you."
After reading these wonderful TEFL reviews, we're feeling all gooey inside. If you've not started your TEFL adventure yet, check out our TEFL courses online or request a call back from one of our fabulous TEFL experts. We can't wait to help you experience the complete amazingness of teaching and travelling online and around the world.
Most of all though, we want to send a huge i-to-i TEFL thank you to everyone who takes time to leave us a review. You all rate five stars in our book!