It's finally here! We've collaborated with our sister company, LoveTEFL, to bring you this brand-new podcast giving you everything you need to know about teaching English abroad. If you're a budding TEFL teacher, or you'd just like to know a bit more about TEFL, this one's for you. Happy listening!
Listen now
You can listen to the first episode right now on Spotify, YouTube or iTunes.
What is it?
TEFL TALK was created by teachers, for teachers, to help debunk TEFL myths, offer interesting insights into the world of teaching abroad and entertain teachers all around the globe! Each month, we'll release a brand-new episode focusing on a different aspect of TEFL. Plus, we'll answer questions from our listeners, give out some top TEFL tips, discuss the latest TEFL news and provide some good old-fashioned entertainment.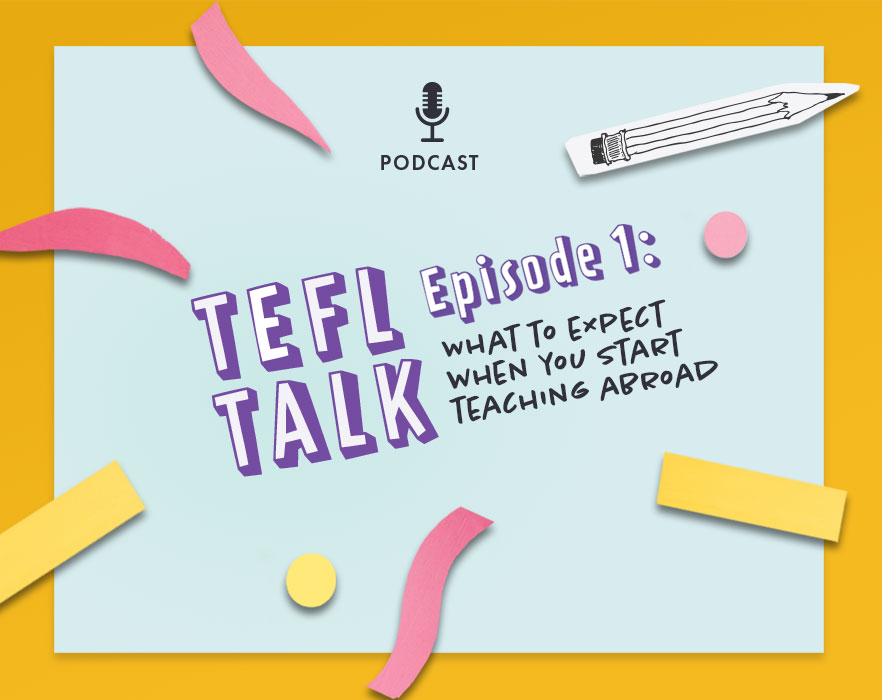 Who's hosting?
Each episode will feature speakers from i-to-i or LoveTEFL and a guest speaker from a different area of the TEFL world. In episode one, Jenni from i-to-i and Issie from LoveTEFL talk all about starting out in TEFL and what you can expect from your new career. They both have tons of experience in the TEFL industry and they've both taught abroad – so they know what they're talking about!
Can I get involved?
Yes! If you've got any TEFL-related queries, you can submit a question by emailing us at [email protected] and we'll do our best to answer it on the show. Or if you'd like to sign up to the TEFL TALK newsletter and be the first to hear new episodes, click here.