Yes, you read that right! As of October 2019, i-to-i are officially the first TEFL Course provider to become carbon neutral and we're super excited about it!
Over the last 6 months, we've been working long and hard to focus all of our efforts on different ways to offset our carbon footprint, look after the amazing place we call home and just be over-all a more eco-friendly company! By off-setting our direct emissions, we're doing our bit to ensure a cleaner, greener planet for all of us – need we say more? But, how did we get here and what are we doing to ensure we stay here?
1) We worked out what our carbon emissions were
We worked with local green partners, Eco Perspective, who helped us work out what our carbon emissions were and how we could reduce them. We were thrilled to find out that our carbon emissions were already pretty low – yay for i-to-i! Eco Perspective were really helpful and they gave us loads of insights into what the biggest impact on our emissions was and how we could work to reduce them!
2) All our office emissions are from renewable sources
We've reduced our direct office emissions in different way, including using thermostats and raising awareness in the office. We were already using 100% renewable energy sources to fuel the office, so that helped!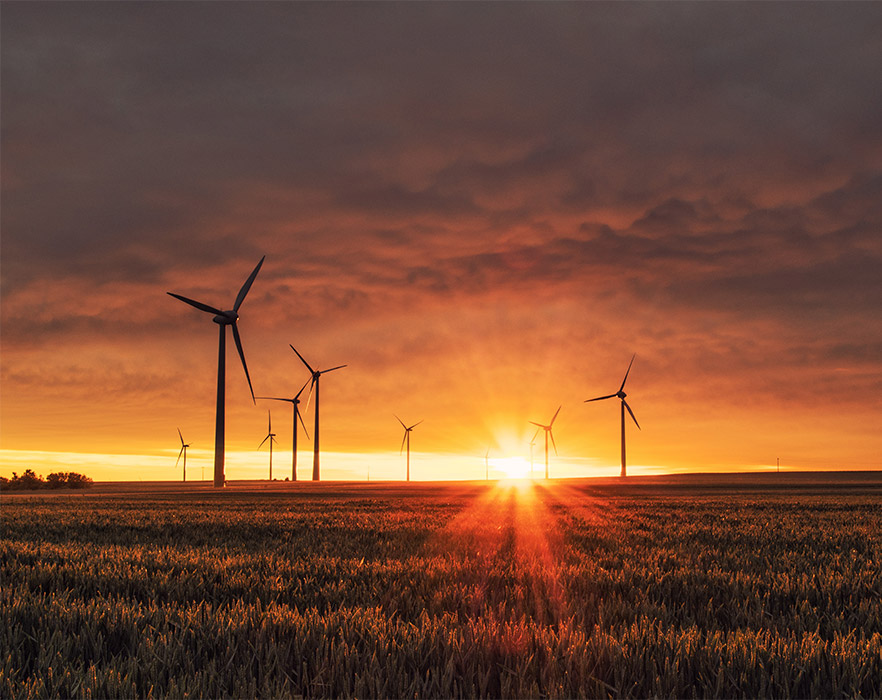 3) We updated our recycling stations
We were already recycling at i-to-i, and it's always been something that's super important to us. But, to make sure we're recycling absolutely everything we can, our trusty eco-team created helpful posters that we put up all around the office and above our recycling bins to help everyone know what can be recycled. To cut down on plastic waste, we introduced using tote bags for lunchtime shopping rather than plastic bags.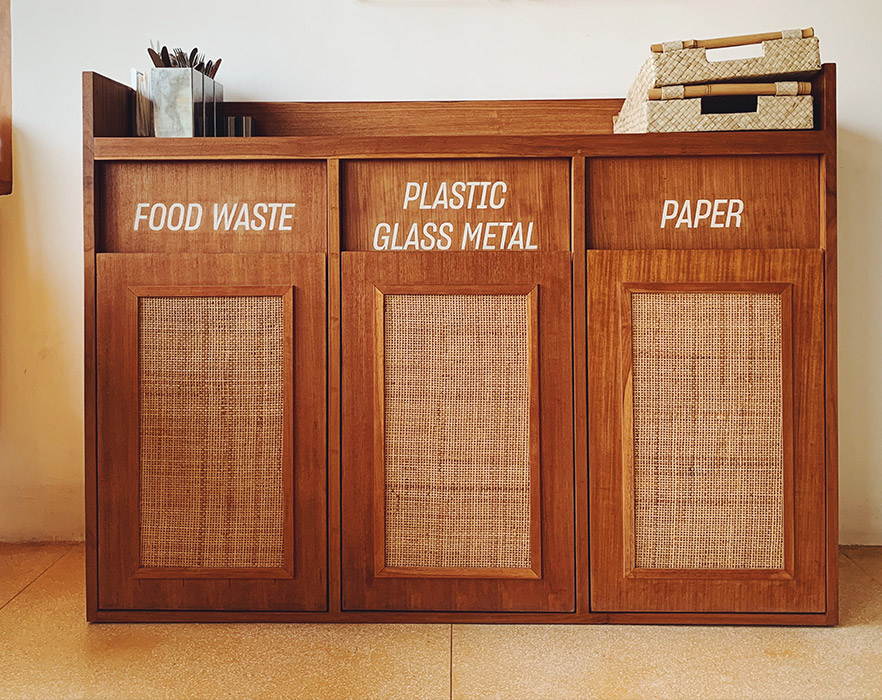 4) We created an outdoor garden
Our eco-warriors got to work on creating some beautiful outdoor planting areas, full of bee-friendly and air purifying plants! Not only does it look great, but it also creates a lovely home for wildlife.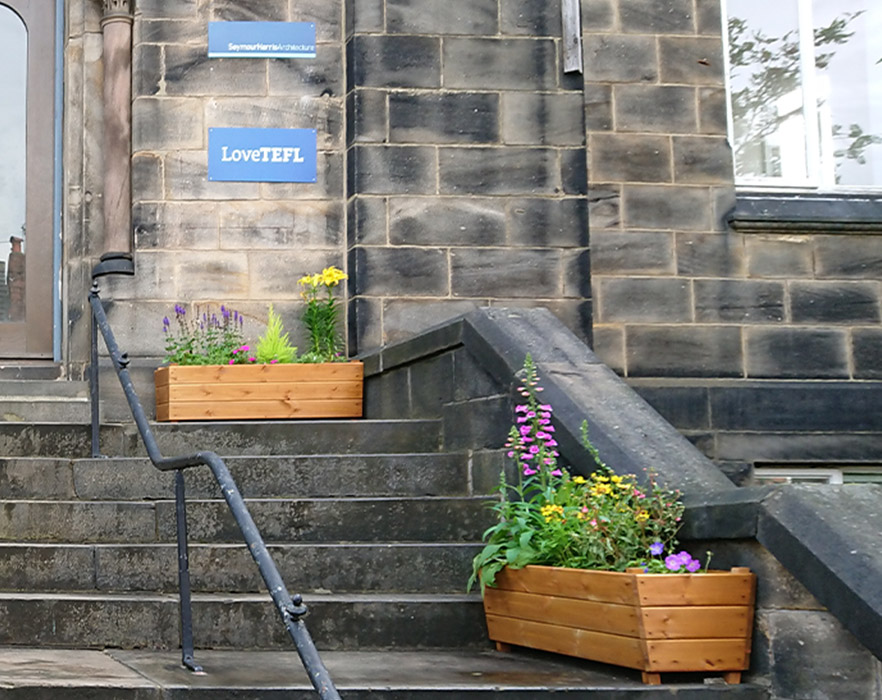 5) We planted trees
100 to be precise! To offset our direct emissions including the flights our interns take to their TEFL destinations, we worked with World Land Trust who planted 100 trees on our behalf to combat deforestation. World Land Trust do so much great stuff to protect land and combat deforestation, we've got an entire blog on this is if you want to learn more about them.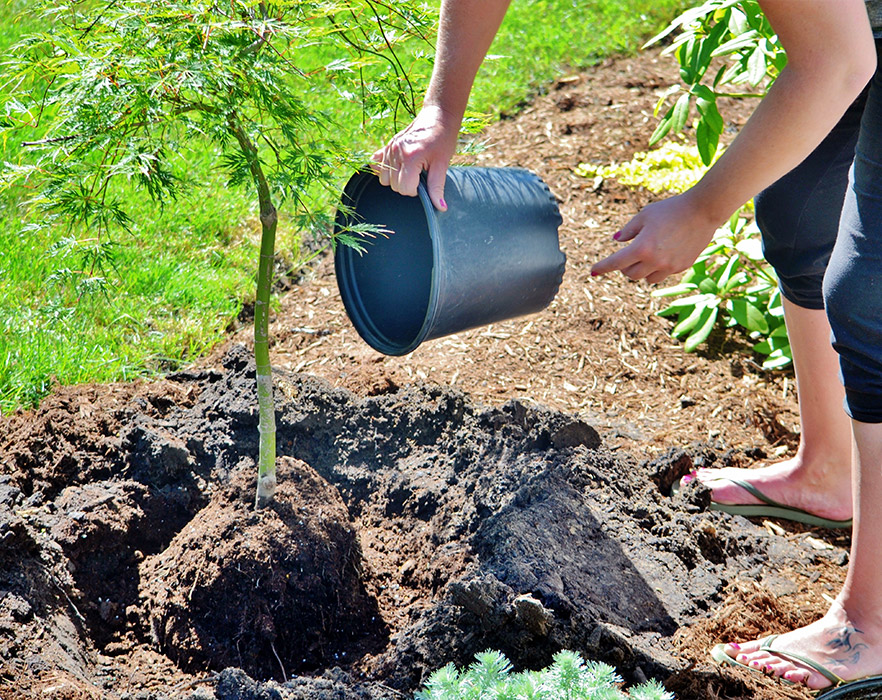 6) We turned our office green
We brought the outside, inside! We filled our office with plants of all shapes and sizes, from monsteras to fishbone cacti, we've covered the office in all types of greenery! It's great for the environment and it helps reduce stress and minor illnesses – why didn't we do this sooner?!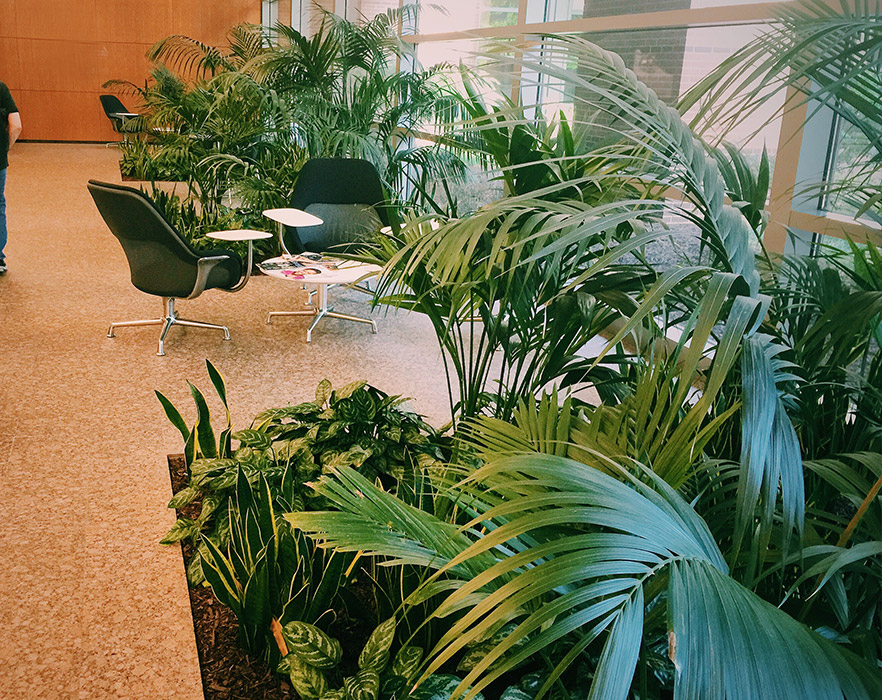 7) We turned off the lights
Not literally, it would be hard to work in the dark! But, we did introduce sensor lights all over the office so that we're not wasting energy when no one is in communal spaces.
8) We brightened up our desks
We know, we already have loads of plants in the office, including some fruit and vegetable plants too, but we decided we needed more! We got extra plants in the office, so everyone benefit from these air purifying, de-stressing, creativity boosting beauties! Can anyone ever have too many plants? We don't think so!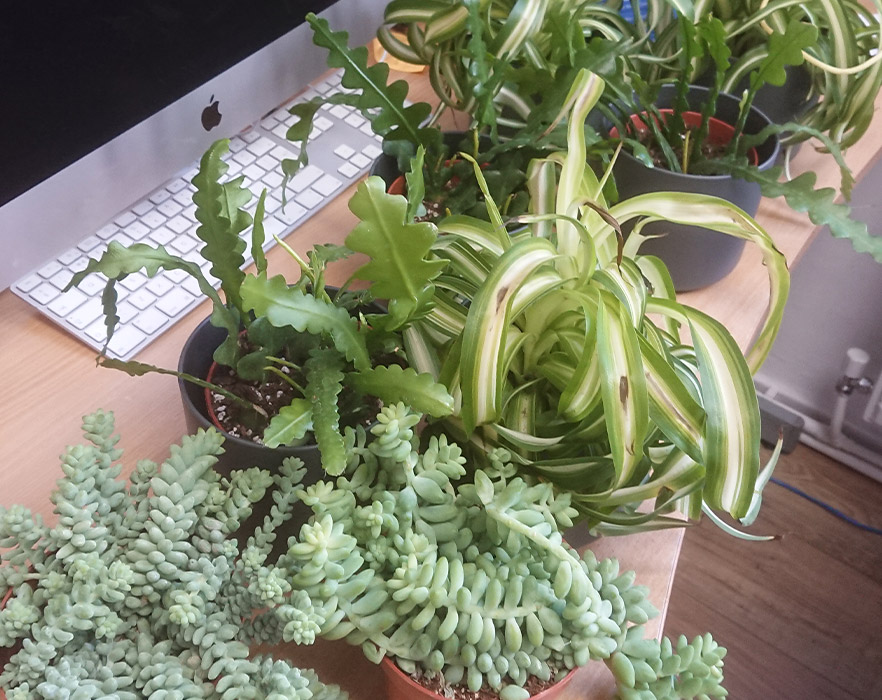 We know this is only the start and we're going to continue working our best to be the greenest company we can possibly be. Want to follow our eco-journey to see what we're up to and how it could benefit you? Check out our eco-hub or download our free eco TEFL guide here.