You've completed your TEFL course and have your shiny TEFL certificate in hand, but now the doubts are starting to form. How can I be a good TEFL teacher? Am I capable enough? Can I actually do this? These are some of the top worries we hear from our graduates. Starting your new career as a TEFL teacher, whether that's teaching English online or travelling around the world to teach English abroad, can seem quite daunting, but trust us, it doesn't need to be!
You'll be starting out on a brand new journey that's likely to be unlike anything you've experienced before. You'll use skills you'll have picked up throughout your life, and you'll carry them forward with you into your future education and professional endeavours. We've put together some of the top skills you'll need to make you a fantastic TEFL teacher. Check them out!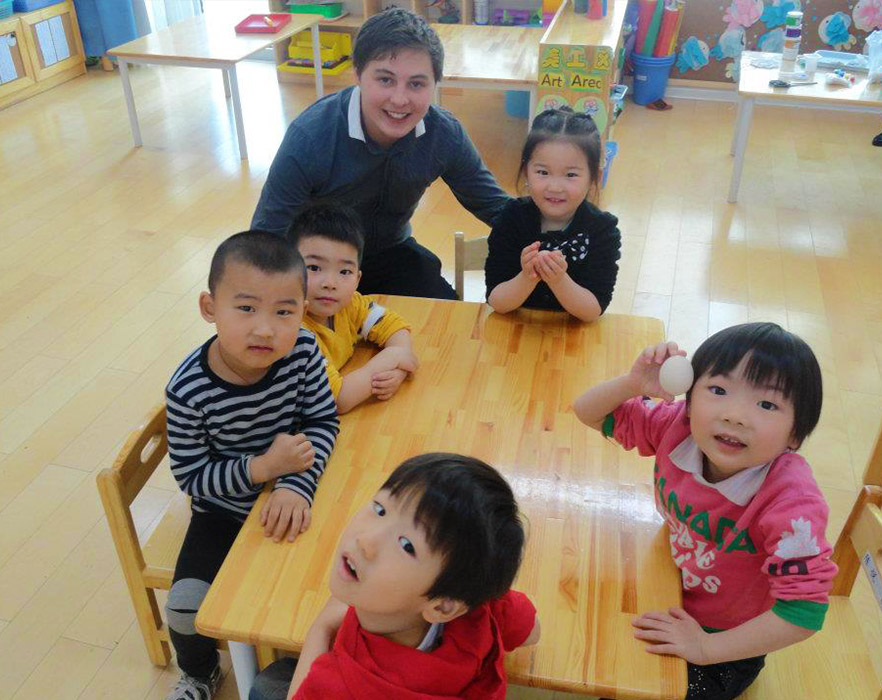 1. Be enthusiastic about what you're doing

It's important to reflect on why you started your TEFL journey – to inspire and change the lives of others. The language you're lucky enough to speak is an international tongue that unites and connects people. By teaching English in overseas communities, you're giving this gift to others and enriching their lives- amazing!  Speaking English opens up a world of opportunities for your learners, so hold your head up high and start planning some engaging lessons. You can easily do this with help from our TEFL Resource Packs. If you're having fun whilst you're teaching, your students will be far more engaged!

2. Remember to be patient

One of our most important pieces of advice for being a good TEFL teacher is to be patient with your students. When you're starting in a new school, community, or brand new country, there's bound to be a number of cultural points to get used to. So, don't work yourself up into a tizz the second your hot water doesn't work! Your students may need more time than you initially expected to understand the language concepts you take for granted. Remember, the language and lifestyle differences may form a barrier, but over time you can dismantle this with really rewarding results – yes please!

3. Use your creativity

You don't need to be Picasso to use your creative flair in the TEFL classroom, so don't be shy to crack out the felt tip pens! Even if you're teaching English online, there are tons of options such as breakout rooms and interactive screen-sharing. Visual aids such as photographs, pictures, and flashcards make the learning process much smoother for learners, regardless of their age. Plus, creative time in the classroom is a great way for your students to open up and share information about themselves. When you're repeating the same point over and over again, hand-made aids will seem like lifesavers!

4. Open your eyes

TEFL gives you the opportunity to get under the skin of some of the world's most unique cultures; those that are markedly different to ours here in the West. While the culture shock can seem overwhelming at first, we believe the beauty of life comes from experiencing brand new things.  Make friends with your fellow teachers, share lunch with your students, explore the local area, and learn some more about the context your students are learning in. You'll be exploring some amazing cultures, so make sure you soak it all in!

To answer your question of how to be a good TEFL teacher? Relax, explore and enjoy yourself, after all, happiness radiates! If you're not sure where you want to teach English abroad, then check out our World TEFL Guide! It's full to the brim with information about TEFLing overseas and will give you insider hints and tips for landing your first TEFL job – amazing!

5. Don't lose your sense of fun

Teaching young people will always be a good laugh, but delivering lessons to older learners can be fun too! Sometimes your lesson plans might not work, sometimes your class might feel unruly, sometimes lesson plans may get changed around at the last minute, this is normal and doesn't mean that you've failed or that you're not a good TEFL teacher. Just take a deep breath, crack a smile and have a laugh about it! Whilst teaching is a serious business, sharing this amazing learning experience with your students should be fun.

If you're after a new adventure or a change in career then becoming a TEFL teacher could be for you! Check out our range of TEFL Courses here.

Good luck and happy TEFLing!