On January 29th, if you celebrate Chinese New Year or Lunar New Year, you've swept your house, showered and washed your hair, and all your bad luck has been cleaned away. It's time to hang your red decorations, stuff your red envelopes, and welcome in the good luck of the new year on February 1st! And this Chinese New Year, or Lunar New Year, is not just any year! 2022 is the year of the Tiger (which is known as the king of all beasts in China)!
The Tiger is known for strength and braveness and, I don't know about you, but I think this is the perfect year for a TEFL teacher! While you get ready to take on new adventures, the Tiger will help carry you through whatever worries you might have and help you to embrace something new.
Your students that celebrate this holiday will likely be spending New Years Eve with family, eating lucky foods such as Dumplings, that are thought to bring wealth, and Longevity Noodles, that are thought to bring happiness and longevity. You will likely see them wearing their lucky colors or the color red, which is known for prosperity and good energy and wards off evil spirits and negativity. You might notice an increase or a drop in bookings during this time but do not worry! The students are setting themselves up for a successful year and so should you! Read on for some tips on how to celebrate Chinese New Year or Lunar New Year 2022 with your students!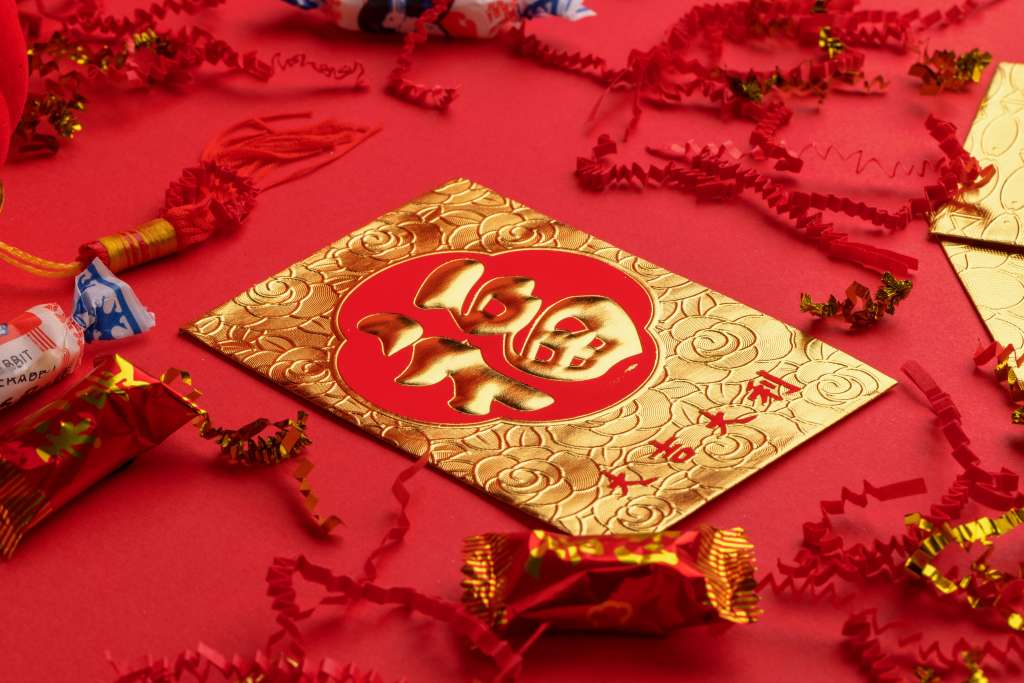 In the classroom
If you're still in the classroom, I highly recommend adding some Chinese New Year activities to your schedule! TEFL teaching is all about sharing cultures and experiences with others, so what better way is there to do that than to celebrate one of China's (and other Asian countries –  where it's Lunar New Year) most important holidays? Here are some of my favorite in-person activities:
Learn Chinese characters:
Depending on the age group you teach, you can do this in a few different ways! If you are with elementary school students, you can do a coloring sheet, have them color in the characters! However, if you are with middle school to adult students, I would challenge them to write the characters in pencil or with a brush. You can still make sure the lesson is centred around speaking English by getting them to describe the colors they are using, or asking others for the color they need, in English
Printable Chinese lanterns:
This is a fun activity for younger students! They can pick different colored construction paper, use scissors, and decorate to their liking! You could also do this activity with older students – turn on some music, get out the water colors, and have them design more advanced lanterns
Paper plate Chinese drum:
This is another fun activity to allow students to be creative. All you need is some paper plates, string, and some round metal balls to tie on the end of the string! Remember, this does make some noise, so do this after your lessons for the day
Dragon dance:
If you have a good amount of time to practice, and are willing to put together some choreography first, you can have fun by teaching your students a dragon dance! Dragon dances are thought to scare away evil spirits so that they don't follow you into the new year. The dance usually involves creating a papier-maché dragon that the students can hold above their heads on sticks and move in time to music. Too complicated? Just get them to do some 'dragon-like' dance moves instead! This is something that can get the parents involved with as well! You could have a show on a certain day, where your students present their dance to the parents, that then ends with a nice lunch that can bring everyone good luck in the new year. Some foods you can include are: Fish (to increase prosperity), Dumplings and Spring Rolls (to bring wealth), Sweet Rice Balls (for family togetherness), Good Fortune Fruit (to bring fullness and wealth), and Glutinous Rice Cakes (to bring a higher income or higher position at work)
(A great blog to find some more activities to do: https://chalkacademy.com/chinese-new-year-crafts-activities-kids/ )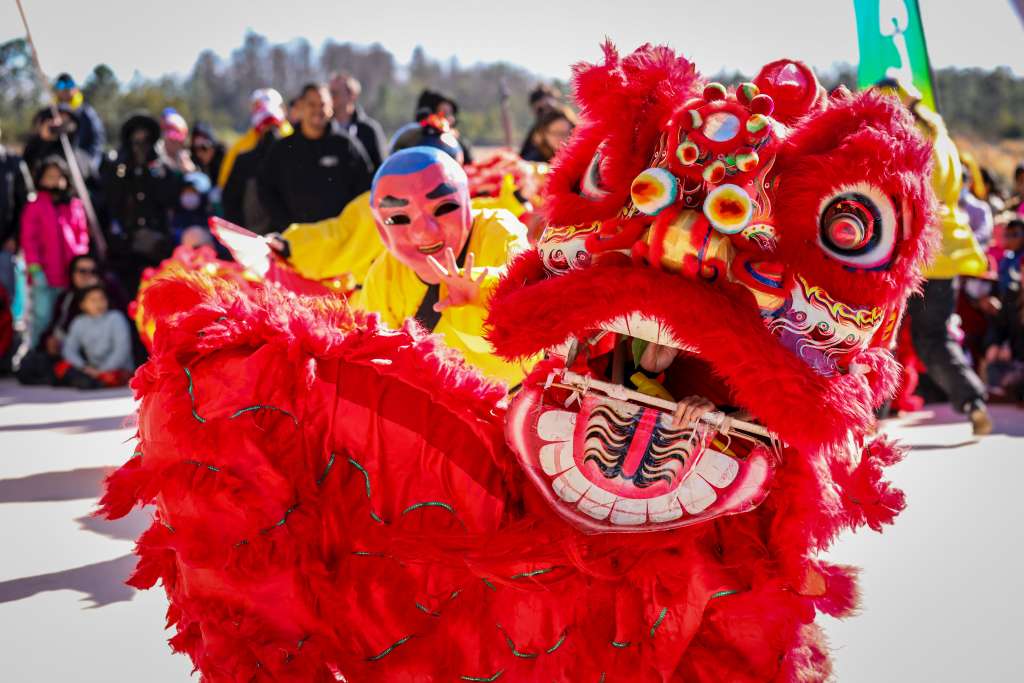 Teaching Online
If you teach online from your home, that doesn't mean you shouldn't celebrate! My students love seeing me excited for Chinese New Year! You should see the smiles on their faces! Here are some small things I like to include in my online lessons:
Decorate your backdrop:
I usually have a red backdrop and will add things such as the tiger, some chinese lanterns, and maybe even some red envelopes for my students to receive. You can even make sure you're wearing red, to bring extra luck!
Add in Chinese New Year rewards:
I love to add some rewards that are items related to Chinese New Year! For example: I will have a red envelope for my students and inside will have different amounts of money (this is a great way to practice math)! Another fan favorite of my students is receiving a dumpling for each reward and by the end of the lesson they have a big bowl of dumplings to bring wealth into the new year.
Ask questions:
I always take a minute or 3 to show interest in my students day! Ask them what they have planned for New Years, who they will spend time with, and what they are going to eat! Trust me it's great for their speaking skills, and they are always excited to discuss their holiday plans so it keeps them engaged!
The best part of being a TEFL Teacher is being able to learn about other cultures while teaching your students about yours along the way. So don't forget to take advantage of each holiday that comes and have some fun with your students, especially at Chinese New Year or Lunar New Year!
While it is easy to get caught up in the worry of "Will I finish my lesson on time if I add this?" or "Is my schedule going to suffer due to the holiday?", remember why you got into teaching…
You chose this job to not only teach, but also to learn about the world around you! So enjoy it! I wish you a year of bravery and strength in the year of the Tiger, you've got this! Happy TEFLing and Happy Chinese New Year 2022!