Our favourite bit of travelling is, without a doubt, sampling the tasty and terrifying culinary delights of each and every new country we visit. And in China, there's no shortage of weird and wonderful dishes to sink your teeth into. So, we've put together a selection of the craziest foods to try while you're TEFLing or travelling in the country where some of the tastiest food in the world originated!
Drunken shrimp
Picture a dish that is drunk, alive and rather fishy. And that's pretty much what you've got with drunken shrimp. The name says it all really. Simply dunk a shrimp in your favourite type of alcohol, then eat. Or if the rawness puts you off, you can go for the (safe) stir-fried option. Dee-licious.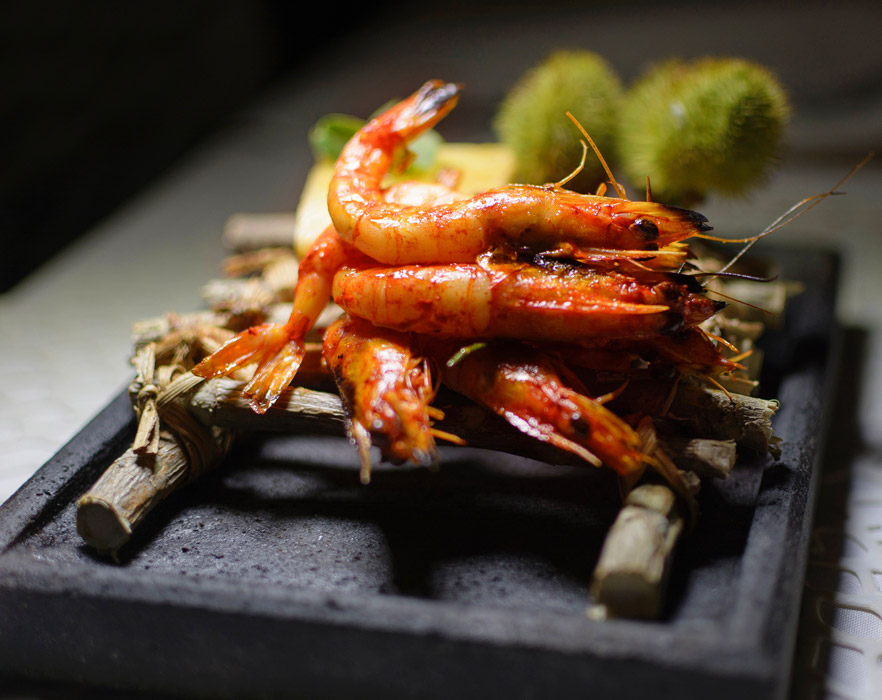 Birds nest soup
Do you fancy sampling a top-end delicacy that is said to help digestion, strengthen the immune system and even increase libido? Or would you prefer a bowl of hardened, dried bird spit? Brilliant news – you don't have to choose. Birds nest soup offers all this and more. Just make sure you pick an eatery where the ingredients are harvested ethically.
Thousand year eggs
Imagine eating an egg that was laid around the time of the Battle of Hastings. Then forget that thought. Thousand year eggs aren't actually anything like that old. But it doesn't mean they're fresh either. In fact thousand year eggs are duck, quail or chicken eggs soaked in a mixture of lime, ashes and mud for up to five months. Such a scrumptious delight!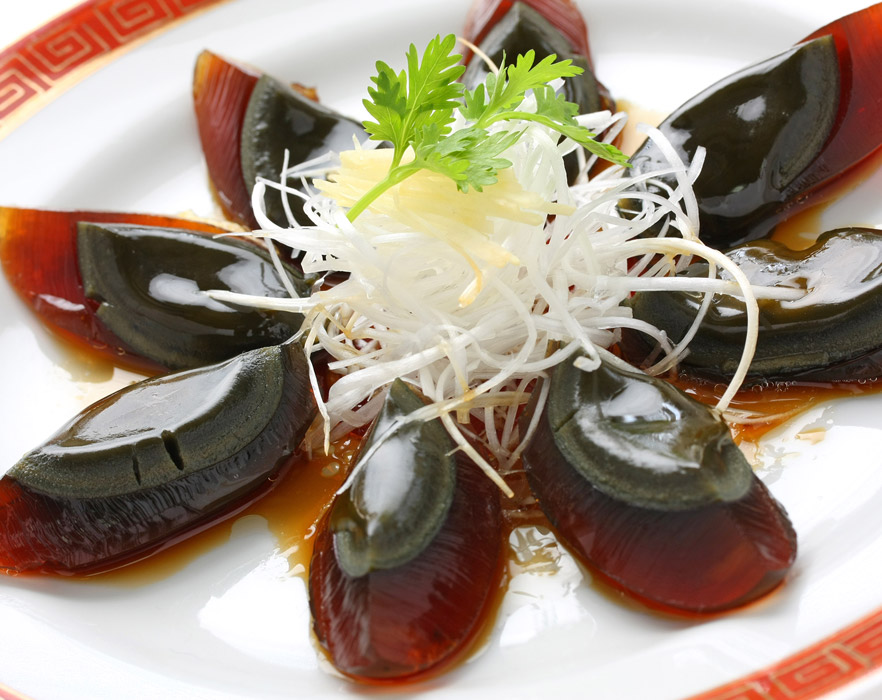 Stinky tofu
Well how can you resist feasting on food with such an appealing name? But we reckon this is actually one of the less stomach-turning (dare we even say, tasty) of China's crazy foods. Just think of it like blue cheese – very smelly but hugely delicious.
Deep fried scorpions
Yes, you read that right. We're actually suggesting that you might choose to put this scary stinger in your mouth. With a whole selection of skewered creepy crawlers on offer at most Chinese food markets, we still reckon the scorpion is the one that you should pluck up your nerve to try. Go on. You know you want to!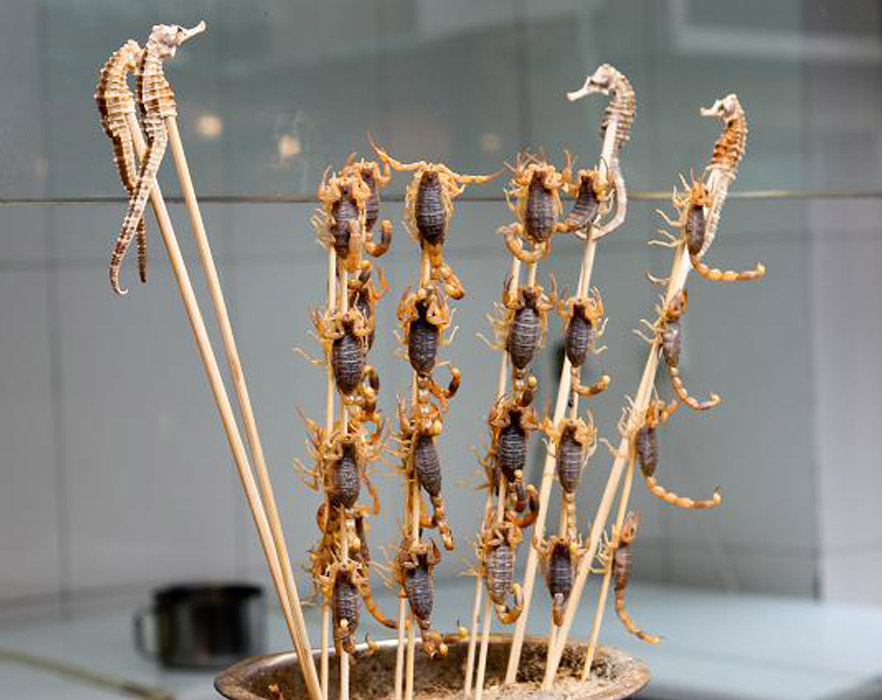 If you're up for the challenge, check out our China Supported TEFL Job or Paid China TEFL Internship to get started.