Looking for reasons to TEFL in 2023? How about 23 of them?!
Teaching English is an amazing thing to do and if you're looking to make your 2023 meaningful and empower yourself to achieve all those things you've put on the backburner for a few years (while the world went mad!), then TEFL could be just the thing! We've put together a list of our favourite 23 reasons to start teaching English as a foreign language (TEFL) in 2023, to help motivate you to get your new year off to a great start.
Ready to find out what these reasons are? Keep reading….
1. Travelling the world
TEFL is an easy way to fund your travels or get yourself a stable job overseas. It can be difficult to find roles in other industries if you're dying to live abroad, but TEFL is a really dependable career that will help you to achieve your travelling dreams! It's also really flexible and you'll also be able to fit it around your lifestyle, as you change your priorities or travelling goals. For example, you can start off in a year-long teaching position in a school, if you're looking to settle in one place initially. Then, if you get itchy feet and want to explore, you can become a digital nomad – teaching online while you travel from country to country! The opportunities are endless.
2. Kick-starting an amazing career
If you've just finished college or university and you're not sure which career path to choose, TEFL can be an amazing paid break in between starting your "real" job search or deciding what you want to do long-term. It'll give you loads of confidence and skills for later in life and will look amazing on your CV, impressing potential employers from many different industries. Or, you might find you really love it and then you can carry on with a career in TEFL! Loads of our graduates started TEFLing with the idea they'd teach and travel for a couple of years before returning home but now they've got successful careers teaching English and wouldn't think of doing anything else!
3.  Making a difference
By choosing teaching as your profession, you'll get job satisfaction like no other because you'll be really making a difference to your students' lives. You're giving them the opportunity to access more through their language skills, whether that's educational opportunities or job roles, and helping them to achieve their goals. This makes the job so rewarding and means any difficult days are well worth it! You can also volunteer as a teacher, if you're looking to build up your experience and really give something back.
4. Meeting like-minded people
Choosing to TEFL will also give you the opportunity to work in a super sociable atmosphere. Not only will you work as part of a close-knit team with your colleagues (whether that's online or an in-person team), all of whom will have similar goals to you. You'll also interact with students and parents every single day. These bonds that you make, especially with your colleagues, will often stay with you for life. This is especially helpful if you've moved to another country to teach, as you'll find it a lot easier to settle in, socialise, and explore your new stomping grounds!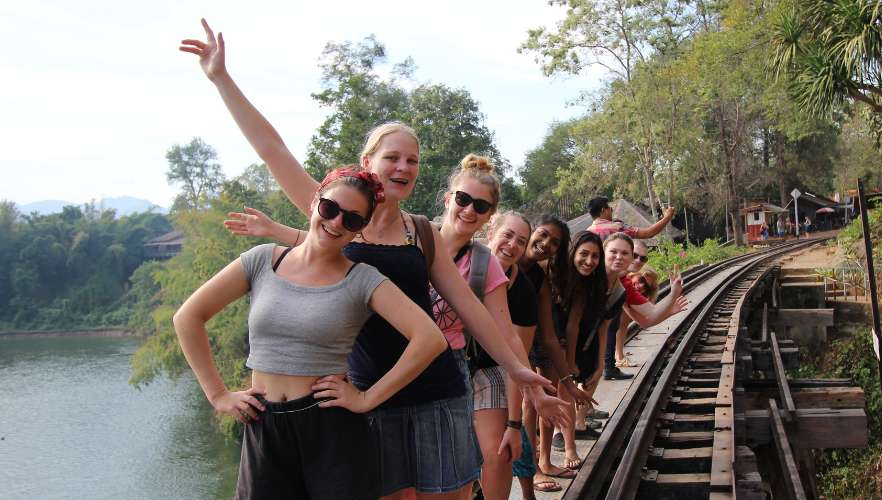 5. No two days being the same
Find yourself getting bored with repetitive days in office roles? We don't blame you! Well, another thing that makes TEFL a great move is that it's one of the least repetitive job roles out there! Your students will all have different needs and focuses, and, with their constant progress and the regular influx of new students to teach, life (and lesson planning) will stay varied and interesting. Whether you're teaching online or abroad, no two days will be the same – you'll never be bored when you TEFL!
6. Earning good money
Whether you're teaching in your home country, abroad, or online, your earning potential can be huge. And we know this is especially important for a lot of you in today's economic climate!
We're talking up to £45 an hour for specialised positions and up to £25 an hour for general EFL, with the right qualifications and experience, or up to US$5000 per month in lucrative TEFL locations (like the UAE). Sign us up! Plus, many teaching positions abroad will come with additional benefits such as accommodation, flights, medical insurance and paid visas, meaning more money left over for exploring!
7. Getting qualified for life
If you get a TEFL qualification from an accredited and reputable provider, that qualification will be valid FOR LIFE. So, you can use it whenever you need it, throughout your working life – amazing right?!
8. Achieving personal growth
When we speak to our TEFL graduates, the feedback we often get is that becoming a TEFL teacher will help you realise who you are and what's important. One of our TEFL graduates, Baz, who has been a TEFL teacher for several years, shares his story:
"I wanted to escape England, travel the world, and live the dream. But it was during this adventure that I realised what is really important in life: I've always been close to family, but it's not until you have to live alone, especially through tough times and family occasions like Christmas, that you realise what you have. One of the best moments of my trip was when my parents and sister came out to visit me in Thailand – it was a proud moment seeing them in my class with my students!  There isn't a day that goes by that I don't think about them all back in England.  It's hard being away, but it makes the times when we're together more special!
When I first set out on the TEFL adventure I never would have guessed that becoming a TEFL teacher would lead me to my wife. I'm settled here in Seville now, and happily married. I often miss those crazy days I had on the road, but that was just a small part of the TEFL journey that I'm on."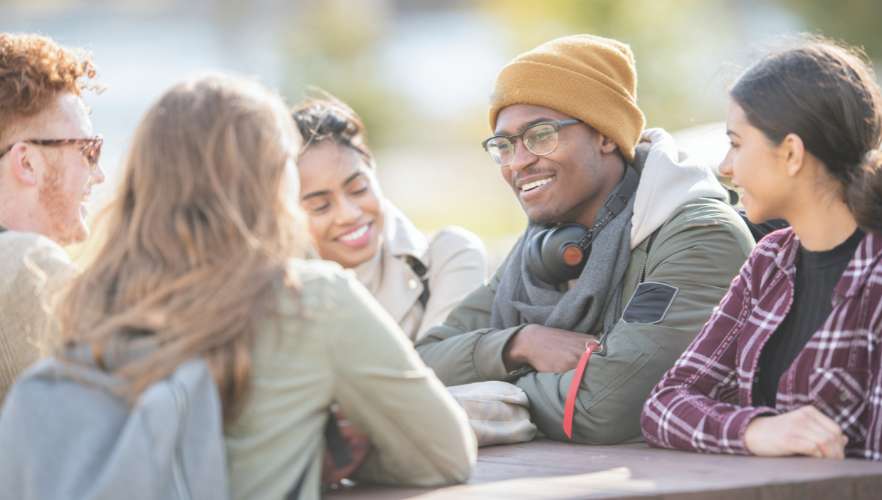 9. Flexible working hours
Flexible working doesn't just apply to those working as Freelance teachers. If you're an online teacher, you'll often be able to set your own hours of working with your employer (as long as you meet their minimum requirements, which are usually pretty low), so you'll be able to fit TEFL around your existing lifestyle.
10. Gaining life experience
With teaching English as a foreign language, you'll learn amazing skills and be able to relate to people from different cultures from all over the world. Whether you choose to teach online or abroad, you'll be able to experience and learn new things about cultures other than your own, that you might not have been exposed to otherwise! Experiencing new ways of living and celebrating life promotes better understanding and cooperation between people, and will give you amazing life experiences.
11. Getting qualified quickly
Unlike lots of other teaching qualifications, such as the PGCE, a TEFL qualification can be completed in a little as 6 weeks (depending on the level of training you choose). So, you can get teaching and earning more quickly!
12. Being your own boss
If you choose to become a freelance TEFL teacher, you'll be your own boss. So, you'll be able to set your own working hours and days, decide your own rates, and pick what type of classes you want to teach. Sounds good to us!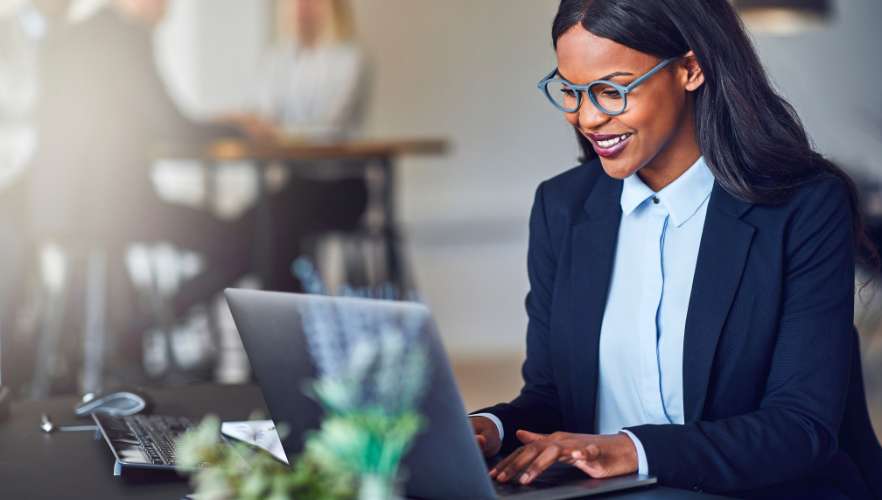 13.Trying out teaching before you commit
Not sure if teaching is right for you? No worries! TEFL qualifications are a lot cheaper than most other teaching qualifications, so you'll be able to try out your future career option without breaking the bank!
14. Learning more about your own language
If English is your mother tongue, you probably take it for granted. You might even make mistakes that you aren't aware of! TEFL training takes you back to the building blocks of English, teaching you all about the structure and shape of the language. This can actually help to improve your abilities in your own language, so you'll see the benefits in your own life as well as the lives of your students!
15. Getting to be creative
With TEFL lessons, you should have a bit more freedom with your class content (when compared to a core class like Maths or Science). This gives you the opportunity to get really creative and make it your own. Having fun and introducing classroom games is encouraged!
16. Making amazing memories
TEFL provides the opportunity for you to experience endless adventures, which will leave you with some amazing memories and stories to tell. Remember the saying "you only regret the things you don't do"? Well, that's because when you're older and have time to reflect, you want to have some great things to reflect on! And you won't be able to do that if you don't do anything…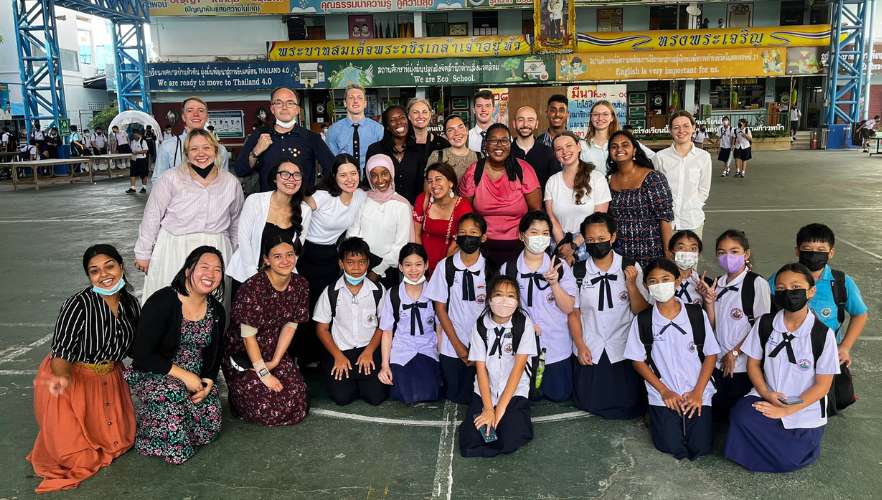 17. Being in demand
The demand for TEFL teachers worldwide is only growing, as English becomes more and more universal. It's widely used now in popular culture, education, and business, so TEFL positions are constantly opening up, as there are always more and more people who want to learn English! This means you'll be able to pick the roles that are right for you when you're looking for a TEFL job, rather than having to settle (which you might have to if jobs were rare). It also means you've got career security and a job for life!
18. Topping up your existing income
Not looking to teach full-time or commit to travelling the world just yet? No worries! TEFL is a great way to earn some extra money on the side, by teaching online from the comfort of your own home, so you can meet those rising costs of living without having to dip into your savings, leave your current job, or alter your lifestyle.
19. Earning while you study
With some of our courses (namely the Level 5 420-hour Advanced Diploma and the Level 5 500-hour Advanced Diploma) you can start earning, by teaching online, once you've completed your first 180-hours of training. So, in just 6 weeks, you could be earning money and building up your experience as a TEFL teacher while you complete the rest of your qualification. As you increase your experience and skill level, you can increase your rates. And then, once you've finished, you can either start teaching online full-time or apply for positions overseas, and you'll have some great experience to put on your TEFL CV as well as a high-level TEFL qualification. Win-win!
20. Longer holidays
If you're teaching in a school overseas, you'll have more holidays than most other jobs! Think at least 6 weeks in summer, and 1–2 week long half-terms, where you'll have to time to relax and explore to your heart's content. Perfect if you want to get to know your new surroundings and have time to explore further afield.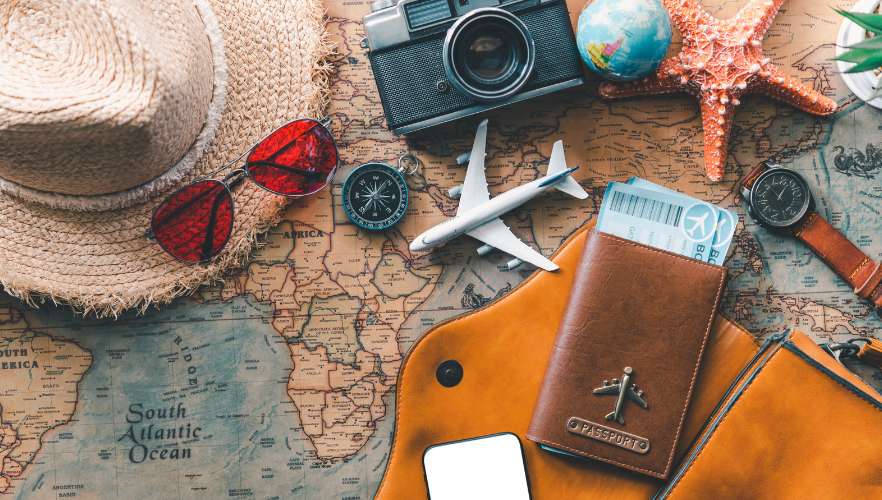 21. Learning new skills
As a teacher, you won't just be imparting knowledge, you'll be absorbing it too and learning new skills that will set you up for life. Skills like communication, patience, time management, confidence, planning, critical thinking, and organisation, will only improve as you become a more experienced TEFL teacher. And these skills are really transferrable, so if you don't want to teach forever you'll be well-prepared to step into roles in a number of different industries!
22. Inspiring the next generation
If you're teaching young learners, you'll be shaping the minds of the next generation. That means you can have a positive impact and influence on the people they are going to become, which is an important and really rewarding role to have.
23. Keeping life fun!
Craving more fun in your life? Feel like it's getting harder and harder to find the fun in job roles? You're not alone! But TEFL is a great place for fun to thrive. Great English teachers bring personality and a sense of humour to work with them because if their students are having fun, they are more likely to engage in the lesson and learn more. Games, songs, and movement are all fun ways to encourage English learning, and this makes for a lively and upbeat classroom environment.
And, if you're having fun on a daily basis, you can bet life will be a much happier experience in general!
And there you have it! 23 fabulous reasons to TEFL in 2023! Feeling inspired and ready to get started? We would be too. Click the link below or arrange for a free call back with one of our friendly TEFL advisors to get started!