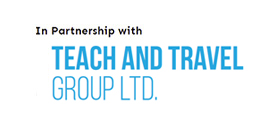 Welcome to the first stage of your Paid Thailand TEFL Internship with i-to-i TEFL and Xplore Asia!
Time to get started, how exciting! First things first, please read through the following documents, starting with the Important Information, so that you're clear on what you need to do next. You're welcome to download these documents and save them for future reference, just in case you lose the email link!
Please download, save and read the following:
Our partners, Xplore Asia will share their Terms with you and will go through them in detail when you apply
After you've done that, the degree legalization process can take a very long time. The Xplore Asia team recommend that you legalize your documents as soon as you have signed up for the Thailand program, to ensure that the degree is fully legalized by the time you arrive in Thailand.
Legalize your documents as soon as you can:
If you have any questions once you've read through everything, feel free to contact our friendly Customer Support Team who'll be more than happy to help.
Please note: you'll need a PDF viewer to view these documents. If you don't have one, no worries! You can download Adobe Reader for free here.