Graduates! Not Ready for the 9-5? Discover TEFL courses and teaching abroad
Wondering what to do now you've finished the student life? Set off on a new adventure with i-to-i TEFL. Due to the massive, worldwide demand for English teachers, you can travel the world as you earn by teaching English as a foreign language… and there's no experience necessary!
Find out how to make it happen – download your FREE Graduate's Guide to Teaching and Travelling Abroad!
Download your FREE guide now!

Free Graduate's guide to teaching & travellening abroad
Get your free Graduate's Guide to TEFL Abroad – you'll learn whether teaching & travelling abroad is the perfect thing for you!
Download your FREE guide now!
Check out What These University Graduates Are up to Abroad!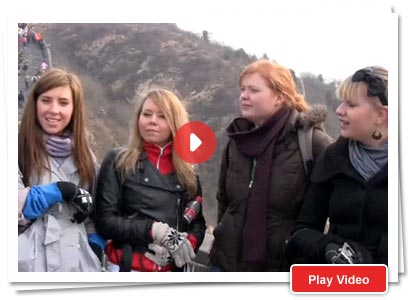 " With TEFL you're able to live somewhere and experience something a lot deeper than a tourist's perception of a place." – Kelly English, University of Nottingham, Teaching in Japan

" Never in a million years did I imagine myself teaching in Thailand, but im going, for 5 months." – Jodie Taylor, Birmingham University Graduate, UK

" I realised this could be a way of fulfilling my dream of travelling to Eastern Europe as well as being a viable career option!" – Leigh Turnbull, Massey University Graduate, NZ | Teaching in Ukraine

" I have been able to use my TEFL qualification and my degree to get a job in Japan." – Paul Dixon, York St. John University Graduate, UK | Teaching in Japan
Internships & Jobs Abroad You Can Apply For Today!

Paid TEFL Internships
No experience required and full training given. The hassle-free way to start teaching abroad!
Have a quick look through our TEFL Jobs Board and you'll find loads of teaching jobs in Asia, Europe, South America, the Middle East and Africa. And because it's i-to-i, we make sure there are lots of jobs for people with little or no previous teaching experience.
Find out more
More destinations
Get TEFL qualified today!
As a degree holder, you're already a few steps ahead of the TEFL-travel game, but you might not have loads of work experience just yet. So, check out these top TEFL courses for graduates, so you receive thorough TEFL training and impress TEFL employers abroad.
Download your FREE graduate guide now
Simply fill in your details below to instantly receive your FREE electronic copy of the Graduate's Guide.
100% Safe & Secure
Your data will be held securely and used by i-to-i only. We don't sell information to third parties.