TEFL Courses in London
i-to-i's London TEFL Course is fully accredited, endorsed by employers and designed to get you ready for your first time in the TEFL classroom! Your TEFL course has been developed with leading language schools and will be taught by an i-to-i tutor with years of international teaching experience.
Over your weekend in London you'll learn how to teach all of the essential TEFL skills including reading, writing, listening and speaking. Plus, as the i-to-i London TEFL course is designed with getting you a TEFL job in mind, there'll be lots of advice on how and where to find TEFL work.
Using a language that none of the group understood (Japanese), the tutor managed to put us in the shoes of those we would be teaching and taught us how easy and how hard it could be to follow a teacher depending on they're style.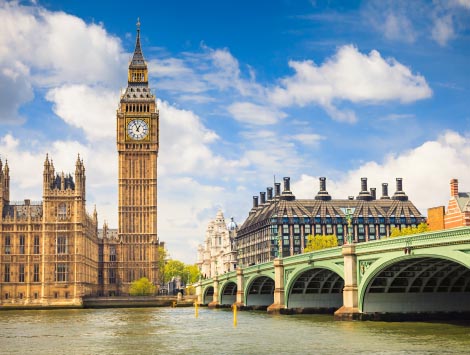 Get a Free Brochure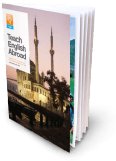 Download your FREE Brochure and find out more about i-to-i's TEFL courses.
Get the Brochure
TEFL Courses

140 Hour Combined TEFL Course
$649.00

was $749.00
Face-to-face + Online
The 140 hour course is a thorough and interactive TEFL course that includes Online and Practical Training to get you classroom ready.
Find Out More

20 Hour Classroom TEFL Course
$369.00

was $449.00
Face-to-face
20 Hours Practical TEFL Training, to teach you how to plan and deliver TEFL lessons. A great introduction to TEFL.
Find Out More
TEFL Courses in London – Location & Directions
Course Location:
Holiday Inn London – Mayfair
3 Berkeley St
London W1J 8NE
How to get there:
The London TEFL Course venue is in Central London in Zone 1, with the nearest tube station being Green Park. You can take the tube to Green Park using the Piccadilly, Green Park or Jubilee line. You can drive to the TEFL course venue but as the hotel is in the centre of London, parking will be expensive. If you do prefer to drive then the nearest car park to the TEFL course venue is at Carrington Street. If you wish to take the bus the Transport for London site can give you up to date information on bus routes.
FAQs about the TEFL Course in London
Can I walk to the TEFL course venue from Kings Cross St Pancras train station?

It is possible to walk from Kings Cross train station to the course venue, however it is quite a long walk (approximately 2.5 miles) and you will want to allow yourself at least an hour prior to the start of the course.

Is there anywhere cheap to eat in the area around the venue?

As the London course venue is in an exclusive area of zone 1, most of the surrounding restaurants are quite expensive – in fact you'll be just over the road from The Ritz! For a cheap, quick lunch staple we'd recommend Crussh. It's only a 2 minute walk away and offers a range of sandwiches, pastas and salads for under £5.
What should I wear?

Most of the TEFL course attendees wear comfortable, fairly casual clothing. i-to-i would suggest comfortable shoes for some of the activities.

What should I bring with me to my TEFL Course?

You don't need to bring a lot of materials with you, as your tutor will be prepared. However, we do suggest you bring a pen and paper and if you would like a bottle of water please bring this. Complementary drinks will be provided at scheduled breaks throughout the day.