What is the best way to get TEFL qualified: online or in the classroom?
Each individual has their own set of aims and needs when it comes to getting a TEFL qualification and what they want to get out of their TEFL journey.
You may be keen to make a career out of TEFL and want the most possible training, or you may just want to dip your toe in the water and travel to some amazing places with a qualification under your belt… or anywhere in between! Here, we'll investigate the benefits of online and classroom TEFL courses, and equip you with the knowledge to make a decision.
Online TEFL courses
Most TEFL course providers will offer an online TEFL course, from as few as 20 hours' study all the way up to over 300 hours, but the minimum you should be looking for is 120 hours – that's really all you need.
Online courses are a great choice because they're so convenient – you can log in whenever suits you on your computer or tablet, so you don't need to worry about fitting your learning around any other commitments. You can study at your own pace, and there's no need to worry about dropping everything to get qualified.
In terms of format, most online courses are separated into modules, and there is an end of module quiz for you to complete in order to proceed onto the next section. Each module will deal with different topics like teaching techniques, grammar, vocabulary, writing skills and so on. Most quality courses will provide you with a dedicated tutor who will mark your submitted work and provide personal feedback, so you can be actively involved with your learning. It's really helpful to have a mentor when you're learning, so tutor support is something you should definitely look out for.
The minimum TEFL qualification that most employers ask for is 120 hours, to ensure that you've got a good understanding of the basics of TEFL teaching.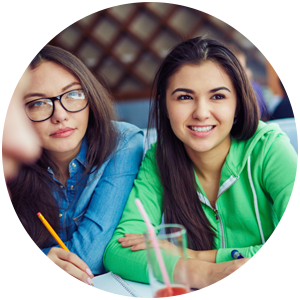 Classroom TEFL courses
If you're after a real insight into the techniques of English language teaching, a classroom weekend course could be a great option. Based at a wide number of locations all over the world, these 20-hour 2 day sessions are reasonably priced and immersive, with the chance to get some practical experience teaching the other trainees on the course. You'll also learn about teaching methodology and ideas for creating effective and engaging lessons. 20 hour classroom courses act as a great introduction to the world of teaching English abroad, but it's worth remembering that most employers will seek candidates with at least 120 hours of TEFL training behind them.
For aspiring teachers who want to feel totally prepared when they come to start training, a part- or full-time CELTA course is another option. CELTA stands for Certificate in English Language Teaching to Speakers of Other Languages, and this is an intensive course that delves much deeper into the theory and pedagogy of English language teaching. A four-week course is full time, so many people struggle to work out how to fit this around their lives; a part-time course is also on offer, where students learn in the evenings and attend a class every weekend. CELTA courses require a large amount of commitment in terms of time and money (they cost upwards of £1000) and whilst such a course may be a great choice for somebody wanting to make a lifelong career of teaching English, most aspiring TEFL teachers will find lower priced, lower commitment courses do the trick just as well.
Classroom courses are a great choice for those wanting to feel totally prepared when it comes to starting teaching. Online learning can provide you with a well-rounded view of what it's like to teach abroad, but there's nothing like getting practical experience to prepare you for the reality.
Combined TEFL courses
In order to provide you with the best of both worlds, many companies provide combined TEFL courses – online and classroom courses rolled into one. You can study online as normal, but also sign up to a 20-hour classroom course that will give you the chance to get stuck in to some practical experience. This is a reasonably priced option that's perfect for people who want to get as much and as varied experience as possible, without inconveniencing themselves or breaking the bank.
Which option could be best for you? Only you can decide – but if you'd like to talk through your options in some more detail, give our expert team a call on +44 (0) 113 250 4610.
Don't forget, a TEFL course is your passport to the world. View our full range of TEFL courses here.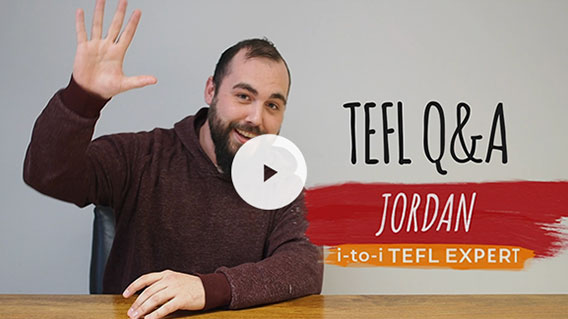 Take our 2-minute teaching online quiz to find out if you're eligible to start earning from home as an online English tutor!