I was eager to take on the world and I'd got to where I wanted to be: in a steady accounting job that paid a decent salary. I was going to stay the course – save all I could in my twenties so that I could retire early. But when I got there, I thought to myself, is this it? My days consisted of going to work, then finding a quiet place to work on my book before repeating. I thought about this while staring out a window of my cubical on a nice summers day. Was I really going to sacrifice my most energetic and unattached years for money?
I began plotting my exit plan. I scoured through travel blogs and jotted down what I needed to do to make the most of my childhood dream of seeing the world. A few key points included:
What to bring
Places to see
How to fund the journey
I chose teaching English in a foreign country. Money was one reason, but also I knew an area in my life where I was glaringly lacking in was leadership and public speaking. So I said to heck with this cubical and standing desk – throw me in a classroom filled with a bunch of tweens and teens. Sink or swim, I'm going to learn how to fend for myself. So, off to Thailand!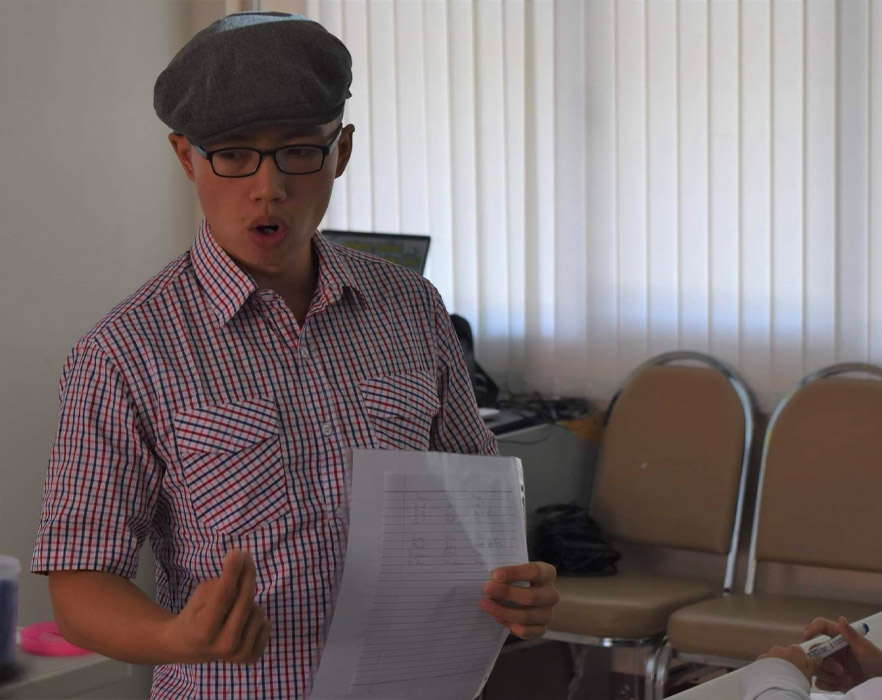 Besides getting my i-to-i certificate, I came to Thailand without a plan. I browsed job listings and found myself a reasonable match with a school needing to fill a position teaching students (age 11-15) quickly and I needed a job to reaffirm my self-worth. So, in our mutual desperation, we took each other on.
Teaching in Thailand is not all sunshine and rainbows, especially if you're an introverted accountant. Teenagers are a handful and the worst elements of students feed off of any fear or uncertainty you have within the classroom. Being expected to lead rebellious teens has forced me to feign confidence even when I was afraid.
These instances of confrontation happen less often than not. Your average Thai student is friendly though not the most studious. Motivating teens to learn, therefore, required me to learn a degree of "edutainment" to interest them.
There's no way I'm going to completely alter my reserved personality. What I have learned, though, is that I can switch on the extrovert for brief periods and pretend to be outgoing. Just like you get dressed to impress for an interview, I've learned its best to present the most appropriate version of "you" to convince others how great you are.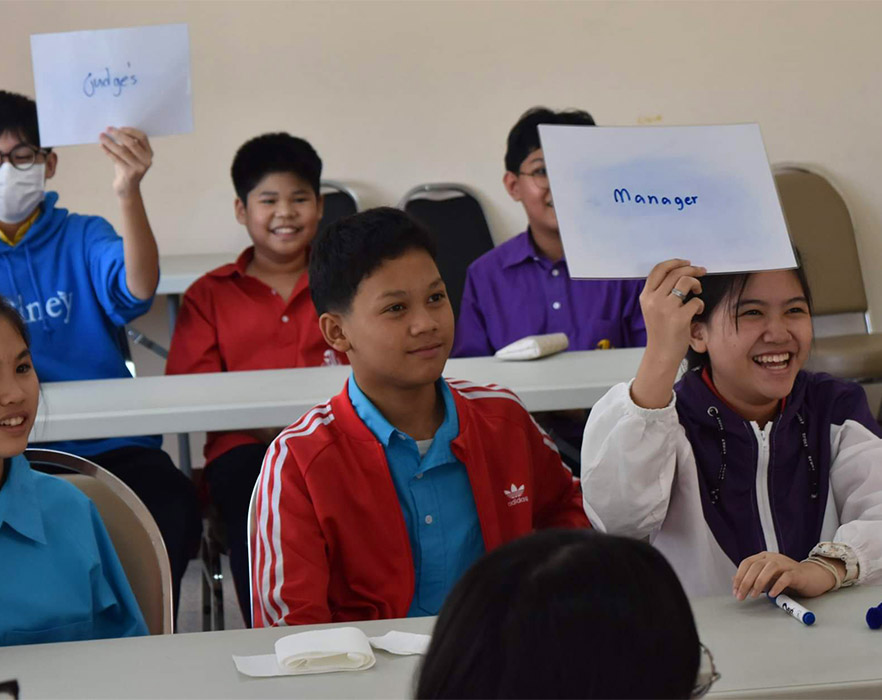 The confidence I've gained here has already seeped into my own life. I'm a lot less timid for one thing. And during my dad's funeral a few months back, for example, my cousins praised me on giving a great speech and getting smiles during a time of great sadness. Speaking in a speech class is one thing, a classroom another, and getting smiles out of sad faces during a time when I'm sad is in a completely different league. If I didn't have the practice as a TEFL teacher, there is no way I could've had the strength to deliver that last, great service to my late father.
In retrospect, as the school year winds down soon, I think personally I had the most challenging age group – which has been the most rewarding. I've had to babysit 11-year-olds in my baby class (7th grade) as well as reason and earn the respect of rambunctious 15-year-olds with everything in between.
The age range of my students being so diverse has taught me the most in terms of cultivating various versions of you to get other people to follow your lead. A few examples include:
Being fun to get students excited about learning
Act overly confident to show that you're no pushover (don't overdo this)
Playfully using a water gun as a way to mix the traditional "carrot and stick" approach.
I've mixed all three proportionally based on the age group and students I'm working with. I've found the best balance is when students are engaged but on edge because they are uncertain about what's next. Easier said than done, and tiring. My advice is to take it as a personal development experience to make a better you.
Ultimately, when you're young, the money you can make is peanuts compared to what lies ahead later in life. If you're in your twenties and wanting to be a TEFL teacher. Don't do it for the money, see it as a learning experience where the skills you develop now will apply to other parts of your life. And these skills will be your greatest asset in cultivating the life you want.
If you'd like to follow Kingston on his TEFL adventures, check out his website here. Or, if you want to kick-start your own adventure, get started with a TEFL Course!