Do I need any qualifications to teach English online?
You speak English, so you've got all the qualifications you need to teach English online, right? Well, not really. As even the swiftest of glances at a TEFL jobs' board will reveal, if you want to work for a reasonable employer or earn a decent wage from teaching English online there are a number of qualifications that you really do need.
TEFL certification
If you're not already completed a TEFL certification course  we recommend you book yourself onto one straight away. A recognised TEFL certificate is probably the single most useful qualification you can gain if you're planning to teach English online.
A good TEFL certification course will give you a thorough grounding in the knowledge and skills that you need to teach English as a Foreign Language (TEFL) and equip you to shape your lessons for different levels and ages of students. Crucially, once you've successfully completed the course, you'll be awarded with that all-important TEFL certificate that employers are looking for.
If you're tight on time and money, a 120-hour, Level 3 TEFL course is sufficient to find entry-level TEFL jobs in at least some parts of the world. However, we'd suggest you opt for a Level 5 TEFL course if you can. It's a little longer and slightly more costly than a Level 3 course but, once you complete your training, you'll find more opportunities and employers open to you, particularly if you're keen to teach English online rather than in the classroom – plus you'll have a wider range of skills and knowledge to use when you're teaching.
If you're planning to focus on teaching English online, it's also worth picking a TEFL course that offers a specialist module in online teaching. This will equip you with useful techniques and tools that specifically work for online teaching – which is pretty handy if that's what you're planning to do!
Bachelor's degree
On top of TEFL certification, the other main qualification that some TEFL companies look for in their teachers is a bachelor's degree.
For in-country TEFL positions, this is often due to strict visa regulations set by the government of the country where you plan to work. While you won't have the same visa restrictions if you're teaching English online, some employers (and students) may still expect you to have a degree.
It's worth noting that, by and large, it's the fact that you have a degree that matters and not the subject that it's in. You may get added bonus points if you studied a directly relevant topic, such as Education or English, but otherwise your degree subject and even the grade you got are far less important than simply having the degree itself.
If you don't have a degree, it's not impossible to find work teaching English online, although your options will be more limited. Your best bet is to look for companies that are taking on tutors for conversational classes, where TEFL certification and a clear English accent may be enough to get you through the door. Once you've started, make sure you always turn up on time with well-prepared lessons or relevant conversational topics and you should be able to work your way up the ladder.
Enthusiasm and self-motivation
As far as we know, you can't get a formal qualification in either enthusiasm or self-motivation (why not?) but this doesn't make them any less essential for teaching English online.
As an online English teacher, it's up to you to keep your availability up to date, prepare your lessons in advance, turn up on time and deliver engaging classes for all of your students.
It's common for online English teaching companies to set rates for their teachers based on factors like starting and ending a lesson on time, student feedback and whether potential students sign up after doing one of your trial classes. So, if you turn up late, don't plan your lessons or generally fail to engage your students, you're unlikely to last long. On the other hand, if you put in the time and effort, you can build up your student base and increase your pay rates relatively speedily.
What else do I need to teach English online?
On top of the qualifications that you need to teach English online, there are also some practical aspects to consider. You'll need:
A decent computer / laptop, plus a webcam, microphone and headphones
Reliable and fast Internet connection (online employers often state minimum speeds – and have been known to check this out as part of the recruitment process)
A suitable place to teach, where you're unlikely to have background noise or be disturbed.
Are you ready to teach English online?
How did you do? If you managed to place a big tick beside each of these points, it sounds like you've got all the right qualifications for teaching English online. Check out the online jobs section of Love TEFL's jobs board now. Your could be teaching your first online English student in a matter of days!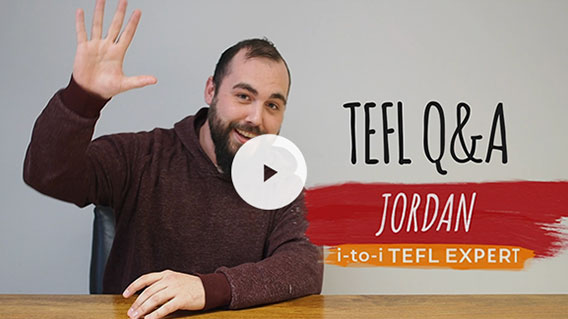 Take our 2-minute teaching online quiz to find out if you're eligible to start earning from home as an online English tutor!