Last week we received a lovely email from Sarah telling us all about her TEFL plans, travelling as a TEFL teacher to Saudi Arabia after 5 YEARS in Japan. She's ready and raring for a new adventure: let's hear it from Sarah
Where are you originally from?
I'm from a small town called Crook which is in County Durham. If I'm feeling posh I just say Durham.
Where are you now?
I'm in my 5th year in Kanazawa city, Japan. I work as an English teacher in a high school which is a right laugh 95% of the time and total despair for the rest. It's been a brilliant experience though and I would highly recommend Japan to anyone, it's a beautifully baffling place with amazing people.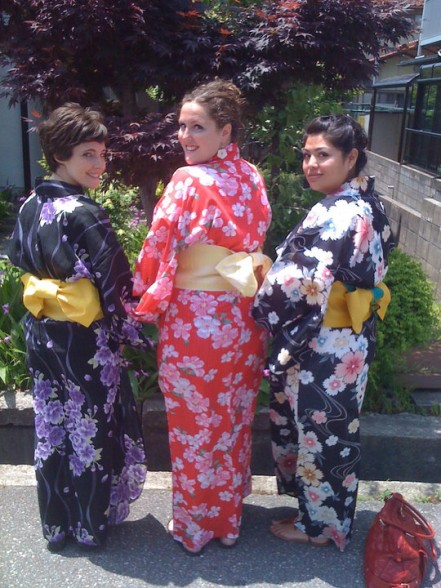 Why did you decide to look at teaching English?
Because I wanted to get paid to travel the world. Just kidding, that's only part of it. Before I went to university I spent some time volunteering in Mexico and the experience completely changed my life. I absolutely loved being in a culture completely different to my own and through teaching I was able to really connect with the people in the community.
Once I got through University back in the UK I knew I wanted to get away again and if you can teach English you can pretty much write your own ticket around the world. I was so lucky when I got the opportunity to teach in Japan. Without sounding too much like an English textbook, I think English gives opportunities like no other to the learner, and being a part of educating through English whilst living in another culture has been the most rewarding thing I've ever done.
Why did you choose Saudi Arabia?
I have absolutely loved living in Japan and will never forget the experiences I've had and the people that I have met here, but I am ready for a new challenge. When I first arrived in Japan, it was the most different and confusing place that I had ever been to in my whole life. The experience of adapting to a place where I could understand virtually nothing was such a challenge to me, but once the penny dropped I felt like I could do anything in the world.
I feel if there was one place to go from here where I could have a similar kind of experience, it would be Saudi Arabia. It is such a place of mystery to me and the teaching opportunities are incredible, so the chance of experiencing this unique place is one that is really exciting for me. I will be the first to admit that I am absolutely terrified, but if I've learnt anything from Japan it's that you can't assume anything about somewhere until you've been there yourself. I can't wait to start from the drawing board and get to know another amazing place!
How did your i-to-i Training help you land your job in Saudi?
I completed a 120-hour online TEFL course with i-to-i and once I started looking for a new job I went through the Jobs Board on the website. I decided that I wanted to teach a higher level of English, including University and business English which I have tutored in whilst in Japan, but had no idea where to start looking, or where the best place for this type of English job was. I had a really nice chat with the girls at i-to-i who recommended that I looked at the Middle East who then sent me tonnes of links to their Jobs Board. I trawled through these and applied for a lot of jobs and after a few Skype interviews I was finally offered a position working at a University in Riyadh.
Best job perk?
For me, the chance to work at a higher education institute is going to be fantastic after 5 years of high school. But also, the tax-free salary is very attractive, as well as free flights, accommodation and medical care, oh and the 60 days holiday a year, I could go on but I don't want to make you hate me anymore.
What advice would you give to someone looking to work in the Middle East?
Patience. Particularly for the girls, there are fewer opportunities for female teachers than males, but don't be disheartened by this and just keep trying.
What are you looking forward to the most?
Never having a hangover. Haha, I'm actually really excited about teaching in a University, that age group is one that I have loved working with here and I'm looking forward to getting to grips with a new group of teenagers with a completely different outlook to what I've seen before.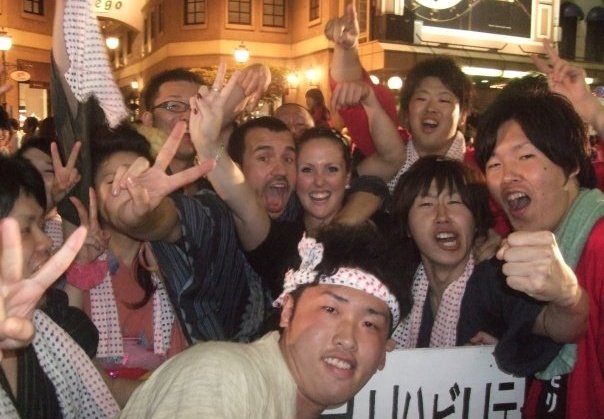 What are your plans for the future?
I'd love to keep teaching because it's been incredible so far and I'd love to maybe teach TEFL one day and help others to have the experiences I've had, but apart from that I have no idea. I don't like to plan too much because then you can just go with whatever opportunities land in your lap, which is how I've led the amazing life I have until now. Who needs a house and a mortgage anyway?!
If you could only eat one food for the rest of your life, what would it be?
Chocolate and red wine (maybe not the best for Saudi Arabia!)
What is your favourite type of cheese and why?
After living in Japan for 5 years where good cheese is impossible to get, I will take any cheese you can give me. (Apart from if it gets too far down the mould scale, Stilton is just wrong) I'm home for a month in summer between jobs and I plan to turn myself lactose intolerant by eating all the cheese I possibly can.
What an incredible story. Do you want to share your TEFL adventure with us? We LOVE reading them so send 'em in!