Even though I had always dreamed of teaching English and travelling, I wasn't sure if it was ever really going to happen. I felt jealous every time I heard another person heading off on their travels – whether that was teaching or living abroad – and I always thought to myself, when will my time come. Then, one day it hit me, my time won't come unless I make it happen for myself.
I was a few months away from finishing university when I decided to apply for a TEFL internship travelling to Poland to teach English abroad.  Why Poland, I hear you ask?! I've been asked this question numerous times and my answer is always the same, why not Poland?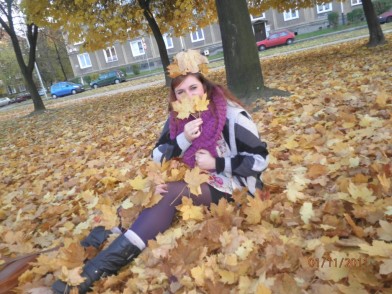 In my mind, anywhere was a good choice, anywhere would be a new experience, anywhere would be an adventure. As much as I was looking forward to making this change in my life, I was, of course, also nervous. As the 11th of September approached, I didn't quite know how to feel. I wanted to go, as I was not only was I looking forward to teaching English in Poland, but I had put a lot of effort into my TEFL course: but I was scared.  And why wouldn't I be? I was moving to another country for at least 6 months, I had never taught English before, I couldn't speak Polish, I didn't know where I would be living; it was a huge change, a huge upheaval.
Arriving In Poland
Arriving in Kraków Airport, I was full of emotions, waiting to see what awaited me there, for the unknown to finally be revealed was mildly scary, to say the least.  From day one, the training support began; two jam-packed, intense weeks. It was a fantastic opportunity to get to know the other interns, and members of the staff, and to begin to grow as a TEFL teacher.
I will always remember the first time I had to stand up in front of the other 11 trainees.  Being a fairly outgoing person, one would assume something like this would come easy to me, be a walk in the park, as they say.  But oh no, I am the kind of person who, as loud as I can be at times, suddenly freezes, shakes like a leaf in the wind (hands AND legs! No lie!) and has a mouth as dry as the Sahara when it comes to public speaking.
All through my University years, presentations were my most loathed assignment (surprising, since I studied languages, which meant almost EVERY class had a presentation aspect.  It was so bad that once, I even considered 'fainting' to try to get out of having to do a Spanish presentation).  It took me days to get used to standing up to teach without shaking or feeling nervous, it took a lot of courage for me to break through it but, in the end, I just had to do it and get on with it.  Now, I acknowledge it to be one of the best, and most rewarding, things I have ever made myself do.
The feeling of immense success, relief and comfort when I finally overcame this burden is indescribable.  All I know is that if I could do it, anybody can.  This supreme confidence and belief in myself is one of the most important things that I will, without doubt, take from this TEFL experience and cherish forever.
Lisa Troy is currently in Poland living and working as a TEFL teacher.  Whilst the Poland internship no longer runs, there are internships in China, Vietnam and Thailand – so if you like the sound of teaching abroad with 24/7 in-country support, surrounded by a network of interns, then it could be the perfect TEFL opportunity for you!