Easily the world's biggest nation in terms of landmass, in fact, Russia is over twice the size of Canada and spans 9 different time zones. Despite its size, the climate and soil condition of this huge nation has left Russia with very little agricultural industry, instead, it is a land rich with natural resources like coal, gas, and oil, with notable mining reserves of gold and platinum.
This epic land is mostly barren, from the seemingly endless low running hills and flat plains from the west of Urals, the unforgiving cold forests and emptiness of Siberia to the north, the monumental mountains across Southern Russia, and volcanic mountains spread around the far east of the country. There are also large stretches of coastline along the  Northwest Pacific and Arctic Oceans, with smaller coastal areas lining the Baltic, Caspian, and Black seas.
However Russia isn't just about the terrain, the country boasts plenty of tourist attractions and historic sites, as well as buzzing nightlife and amazing dining in its major cities. Most of these attractions can be found in the two principal cities, Saint Petersburg and Moscow. Here you will find vibrant, youthful communities and an alternative culture scene, side by side with a rich core of traditions, culture and history. Despite the size of this nation it still remains massively misunderstood by the rest of the world, with many still thinking back to stereotypes and rumours from the cold war, the iron curtain, and the time of the Soviet States. Modern-day Russia is a country very much open and interested in new technology and contemporary living, ready and willing to embrace all cultures of the world.

Teaching English in Russia
There is no shortage of TEFL jobs in Russia, in fact, native English teachers are highly sought after in Moscow and St Petersburg. Many young Russians are desperate to learn English to a high standard, it offers them the opportunity to build a career with a large corporation, work in the booming tourist and oil industries, or simply start a new life abroad. However, the state education system can leave a lot to be desired and most motivated Russians will turn to private English language schools for help. The language schools of the big cities tend to have regular vacancies for TEFL teachers and will often employ a mix of local tutors and native speaking TEFL teachers.
Despite there being plenty of TEFL job in Russia finding them can be no easy task. There seems to be so much misleading information and confusing resources regarding teaching job in Russia, and many of the best schools and agencies tend to be overshadowed by the not-so-good ones. However, it's still strongly advised to seek and secure work from a distance before entering the country, things can actually be even more confusing and misleading in-country. With the right research and the help of some good websites and contact you will soon find TEFL jobs in Russia, it's simply a case of sifting away the bad information to find the good (please look at our links at the foot of the page for further help).
Due to the high demand for teachers some schools in Russia will hire native English speakers with no teaching qualifications, but we strongly advise anyone heading to teach in Russia to undergo some teacher training first, preferably a recognised TEFL course (this will most definitely make settling in and learning your trade much easier and enjoyable).
There is currently a high demand for teachers of business English in Russia, with many private schools seeking native English teachers with business knowledge or qualifications (with the ability to comfortably discuss business issues and jargon), these jobs also tend to be much better paying.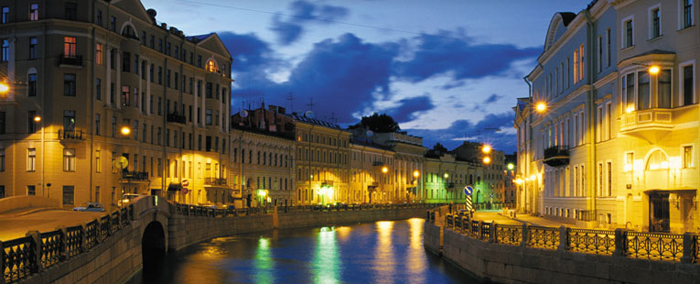 Did you know…
There are currently 70 billionaires living in Moscow, more than any other city in the world.
Walking around Moscow you can be excused for feeling a bit disorientating, several of the city's major buildings look identical, including the Moscow State University and several administrative buildings and large hotels.
Moscow is the most populated city centre in Europe, it has over 10 million residents all living within a 1000km square area.
If you would like more information on TEFL Courses and how you can become a TEFL teacher click here