To a lot of us, the words 'summer camp' are synonymous with American culture, wooden cabins in the forest and songs by the campfire (thanks in part to Hollywood classics like The Parent Trap and American Pie), but in reality, summer camps are becoming more and more popular in different parts of the world, especially Europe.
One of the most common types of camp (no, not band camp) are EFL camps, where parents send their children off in the school holidays to learn English.  These total English immersion programmes are a fantastic opportunity for kids (ages usually range from around 8-14) to learn English in a fun and stimulating environment.  Getting a summer camp TEFL job also provides a fantastic opportunity for TEFL teachers, and here are some of the reasons why:
Short-term commitments
Maybe you are between semesters at university, or simply want to test the EFL waters without committing to a yearlong contract, the shorter-term contracts of EFL summer camps are the perfect opportunity to try out your teaching skills. Teachers are usually asked to commit anything from 1 week to 3 months at any particular camp, so there is a lot of flexibility to your commitment.
Work experience
Gaining work experience during the summer months is especially beneficial to university students. Many employers like to see that you've done something worthwhile with your time off from college, so rather than take off to Ibiza for the summer, you can travel AND gain experience at the same time – win/win!
Earn money
Ok, so you aren't going to earn a fortune teaching in a summer camp, but your bed and board will be covered and you'll usually get a weekly allowance to cover extras, so you'll be able to explore the local area on your days off without delving into your savings.
Make it a yearly thing
If you really enjoy your time teaching at the summer camp, there is always the possibility of making it an annual event! Teachers who perform well are often asked back the following year.
It's fun!
If there's one thing you should learn from i-to-i TEFL courses, it's that teaching English should be fun, and you'll get no better opportunity to flex your creative muscles than by teaching in a summer camp.  It's summer (obviously) so the weather is good, the kids are outside and games and outdoor activities are the order of the day. Just make sure you are the type of person who has the energy to keep up!
Where do I sign up?
Summer Camp opportunities begin to appear on TEFL Jobs Boards from January onwards.  The positions are highly sought after though, so get your applications in early.
We've got some great opportunities on the i-to-i Jobs Board right NOW, so take a look and find the perfect summer camp TEFL job for you!: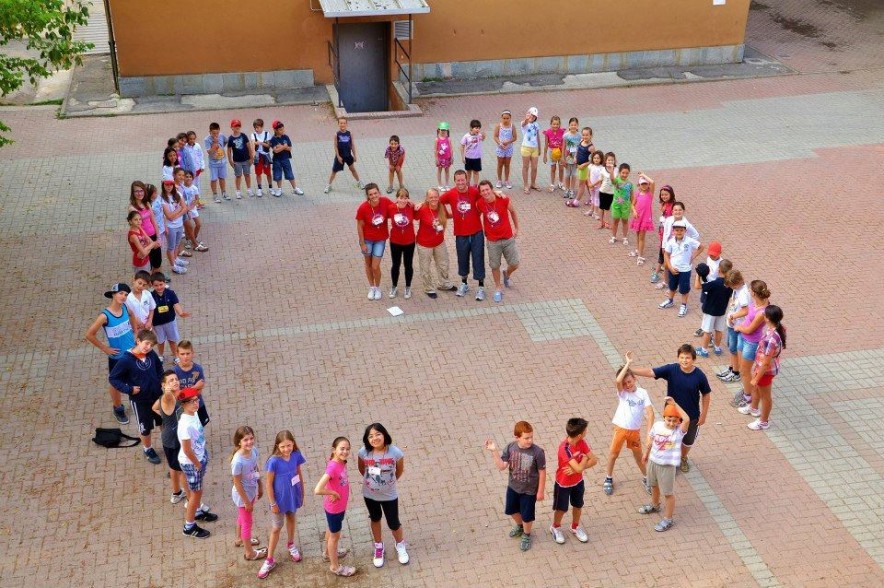 i-to-i graduate Paul, actually spent a few weeks at Lingue Senza Frontiere (which, FYI, means 'Languages without Borders' in Italian) last summer. You can read about his experiences here.
So what are you waiting for? A long summer of happy memories and unforgettable experiences awaits…