If you're TEFLing in Barcelona, there's plenty to fill your time with so knock yourself out! Take some time off from eating all the tapas and drinking all the sangria to explore what this region really has to offer. There's something for everyone:
For the TV lovers: 'Game of Thrones' tour, Girona 
What is it? Home to multiple filming sites from the world-famous series
What's there? Go on a tour around this medieval city to all the recognisable locations and even try 'King's Hand' ice-cream! Check out the 'King's Landing' architecture, plus, you'll get to see snapshots and clips from the show!
How do I get there? You can arrange a transfer with the guide which takes around 1 hr 25 mins.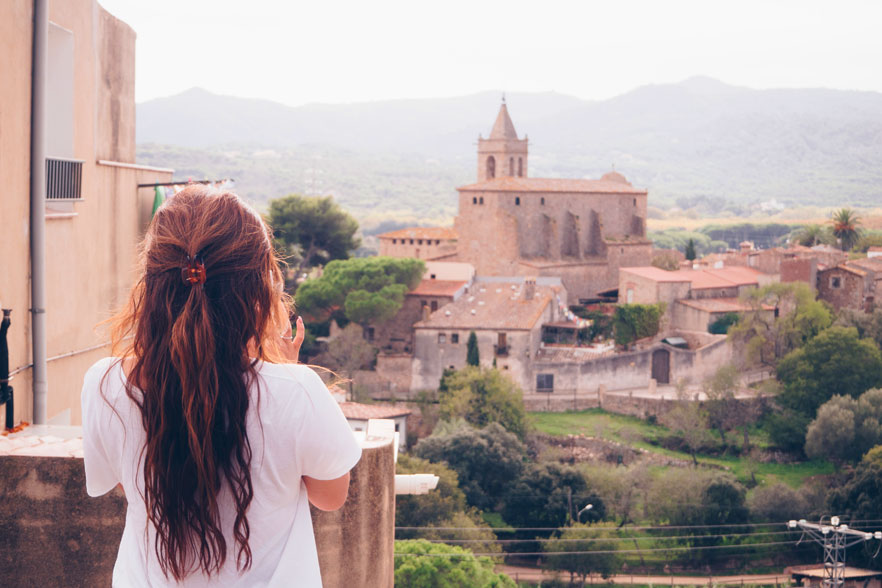 For the foodies: Tapas and wine in Montserrat
What is it? A tour of Montserrat with lunch and wine-tasting
What's there? See the famous monastery via the cogwheel train, chow down on a 3 course lunch and sip delicious wines – all while you're surrounded by spectacular scenery!
How do I get there? It's about 2 hours on the train or you can arrange a minibus.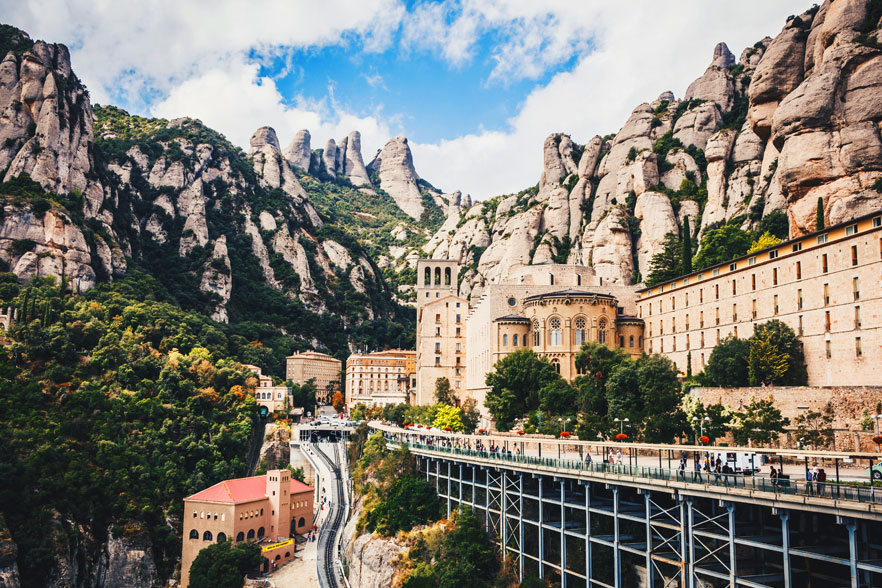 For the beach-bums: The sites of Sitges
What is it? A charming seaside town that (allegedly) has 300 days of sunshine per year
What's there? Sitges is perfect if you want a relaxing trip. Home to beautiful beaches and coves just down the coast, it's a real gem. With a Bohemian crowd, an enchanting old town, a beautiful promenade along the Mediterranean, twisting Spanish streets and art galleries if you fancy a bit of culture – not to mention dozens of cafes, bars and restaurants – it's perfect getaway from the city.
How do I get there? It's a 35 minute train ride from Barcelona.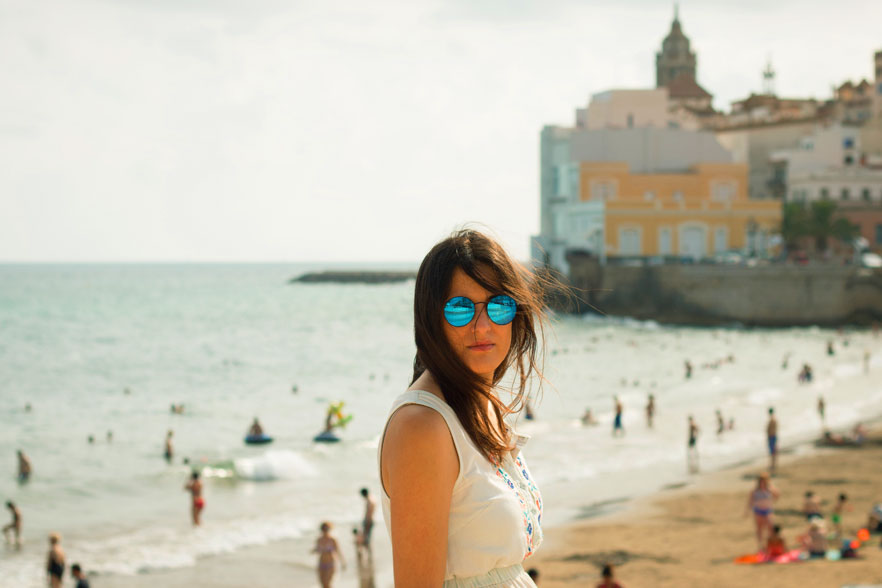 For the art-lovers: Dali's museum, Figueres
What is it? Salvador Dali's birthplace – and home to an amazing surrealist museum converted from a theatre by Dali himself.
What's there? You have to start with Dali's magical madness at his astonishing converted museum. From the outside, there are giant eggs perching on top of high red walls and inside the museum is definitely worth a look too. It houses a number of Dali's paintings, jewellery and installations. Figueres also has an 18th century castle to explore and an interesting toy museum which are both worth a look.
How do I get there? The train from Barcelona takes about 1 hr 30 mins.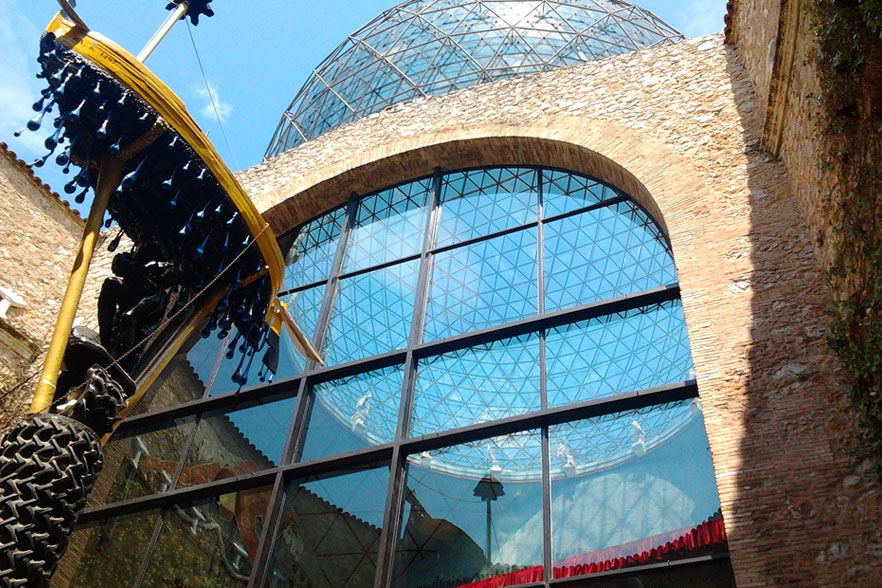 For the adrenaline-junkies: PortAventura Park & Ferrari Land
What is it? Experience the white-knuckle rides of PortAventura Park and the jaw-dropping speed of Ferrari Land
What's there? Try Europe's fastest and tallest vertical accelerator and eight virtual reality rides at Ferrari Land and then explore 6 worlds designed around 6 different cultures at PortAventura Park – including water rides!
How do I get there? Arrange transfers with your guide (about 1 hr 20 mins).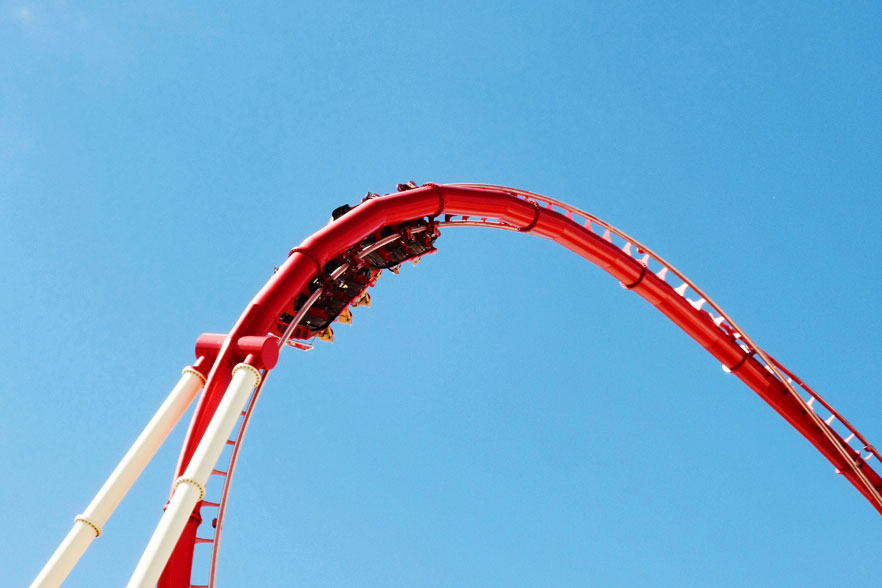 For the culture-vultures: Gaudi's Crypt at Colonia Guell
What is it?  A crypt created by world-famous architect, Gaudi.
What's there? Now a World Heritage site, if you've got even the vaguest interest in Gaudi's work, this crypt is a must. Gaudi built it before his magnificent Sagrada Familia – and it's almost a test bed of the innovations you'll find in his more famous creation. The rest of the town is worth a look around also with unique buildings created by leading 19th century modernist architects.
How do I get there? Take a train from Barcelona to Colonia Guell station. You can buy a combined ticket that includes entry into the crypt – and beat the queues!