When trying to understand what life in a Thai School is like, you have to understand that you will be working extremely hard. Some of the students will arrive at school as early as 6 in morning. If you are teaching in Bangkok then many parents will have to leave early for the city to avoid the rush hour. Most students will arrive by 7.30 and this is when a Bangkok or Thai teacher should attempt to get into the school.
School assembly starts at 8 and the students are inspected to see if they are smart enough because personal hygiene is seen as very important in Thai culture. Furthermore the national anthem of Thailand is played on TV and radio nationally and everyone must stand to attention. This can be unusual to begin with but you will get used to it.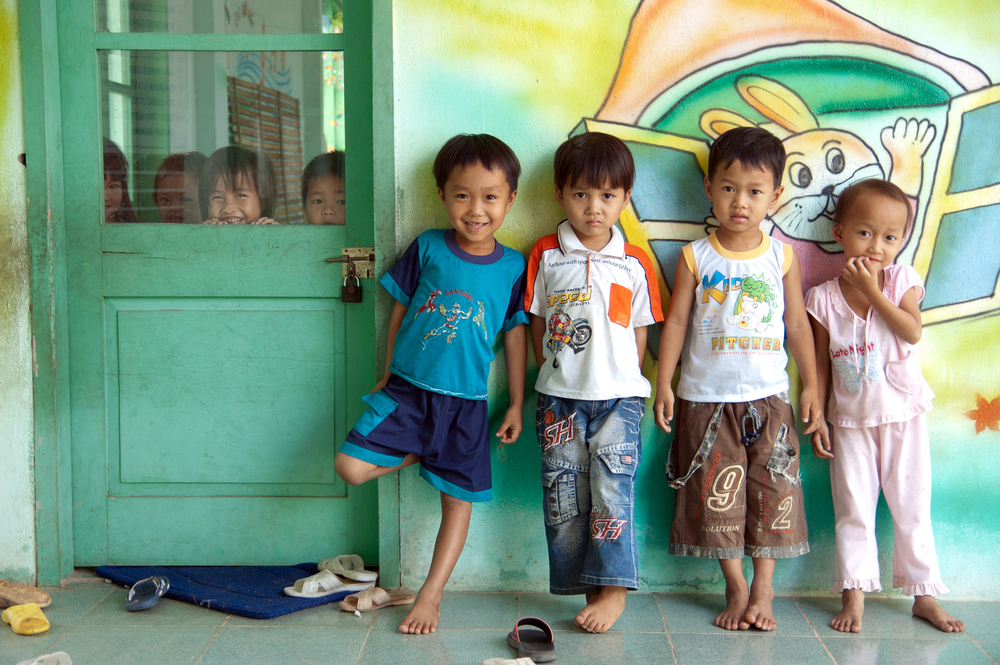 As Buddhism is the religion of Thailand, Buddhist chanting, student vows, and students reciting the school motto will follow the national anthem. The teaching of English using a TEFL course is well structured. However, teaching in Thailand will require you to do some things that the school requires such as monthly testing. Lessons are usually between 45mins-1hr long and break time activities are surely similar across the world. Children will play basketball or football and use the computer rooms (if you are at a well-resourced school).
School will usually finish at around 5pm with some children hanging around at school and playing games whilst they wait for their parents to get back from work in the city.
What is a school day like in Thailand? Well, often as a teacher you can have quite long days, this hard work can be incredibly rewarding. Also, you are situated in a beautiful country, in which you have plenty of time to travel and explore.
Interested in teaching in Thailand? Click here to find out more!
Written by Matthew Simpson