When I arrived in Japan as a 22 year old, I'd already had a few months TEFL experience in Italy, so wasn't completely new to it, but was still pretty green. I was about to start working for Peppy Kids Club (PKC); a big organization who used to say they had almost as many schools as there are McDonalds restaurants in Japan; and as anyone who has been to Japan will agree, that's quite a lot of schools!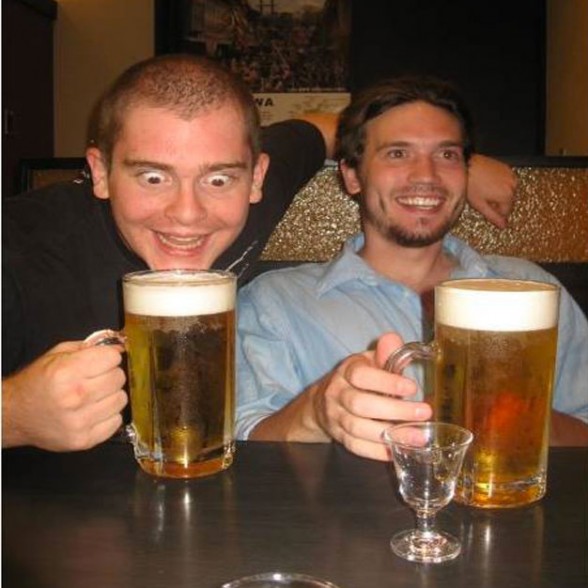 Feeling thoroughly jet-lagged from the long flight and change of time zones, I was picked up from Nagoya airport and driven to the training accommodation. I had met another of the new teachers on the plane; an American with a big ginger beard called Mike. We were shown around the area and introduced to some of the other new teachers. My first 3 weeks were spent exploring Nagoya and completing the company training program with 13 other newbies, most of whom had no experience at all. After the 3 weeks were up we were to be sent all over Japan.
During training we had a great time, with a particular highlight being going to the Chunichi Dragons Baseball game.  Mike and 2 other Americans, Will and Noah, had been trying to get everyone to go, and I was keen to see a game, as being English, I had never seen one live. It was a lot of fun as the lads had insisted we start drinking early and often. We got a lot of strange looks on the subway – 3 drunk Boston Red Socks fans singing Neil Diamond's 'Sweet Caroline' at the top of their voices with cans of Lemon Chu-hi, with 4 bemused Brits joining in the chorus! Chunichi won 2-1, which was the score after the 2nd inning (as baseball fans will know, that's quite a boring game!), but I don't remember who they were playing against. Will by this time was wasted, and bought a Chunichi Dragons replica shirt without trying it on. It said medium size, which is his normal size. When he put it on it didn't cover any of his belly, and looked like a weird man-bra! We learned not to assume everyone men's clothing sizes are universal after that!
I also tried raw octopus for the first time, which is like eating the rubber tip from a pencil. Raw squid isn't much better! I am not particularly keen on fish, but to my surprise found raw tuna to be quite nice. Myself and one of the other newbies, a Scottish guy called Stuart, went to a garden party with a Japanese friend of his. I tried eating something which looked like long, thin mange tout but tasted like wood. It turned out only the peas inside were edible, which gave everyone a laugh!
I learned to sit on my knees for long periods, take my shoes off everywhere, even at restaurants, never tip anyone, and how to bow properly. I also picked up some survival Japanese that I can still remember now! We visited the castle and temples, explored the shopping areas and bars, and only once encountered the crossed arms 'gaijin no!' that you can sometimes get from doormen at Japanese clubs. We were amazed to discover, by accident, that Japanese trains sometimes have 'Ladies carriages' to stop groping during rush hour! Me and Noah had unintentionally got on the train and the whole carriage was full of women, one of whom politely came up and pointed out the sign, in Japanese and English, that said no men allowed between 8 am and 9:30am or 4pm and 6:30pm.
In all the 3 weeks was a whirlwind of new experiences. When I remember now it seems as though every day was blazing sunshine.
I arrived in Kanazawa, a large city on the West coast, opposite Tokyo, on a miserable wet day. The highlight had been my first trip on a bullet train, but it wasn't the famous Tokyo – Kyoto – Osaka line where you go past Mount Fuji. Little did I realise when I signed on but Kanazawa is famous for being one of the wettest places in Japan. In fact, in the main train station there is a huge wooden sculpture made to represent an umbrella, in recognition of the awful local weather! I was given loads of maps and information, told where to be the next day and then left alone to settle in. It seemed a little underwhelming compared to Nagoya, and I went to sleep that day feeling a bit lonely and very tired.
The next 3 weeks were spent getting to know the different schools and teachers I would be dealing with, and finding a gym and rugby team. PKC is organized in quite an unusual way: each native teacher (us foreigners, or gaijin) was given 3 or 4 schools in their local area, each with its own Japanese teacher. The Japanese teachers were paid by number of classes and number of students, so were very keen for us to do our jobs properly. We would teach at one school for a week while the Japanese teacher for that school had some time off or covered for others, before moving on to our next school, when the Japanese teacher would take over for the rest of the month.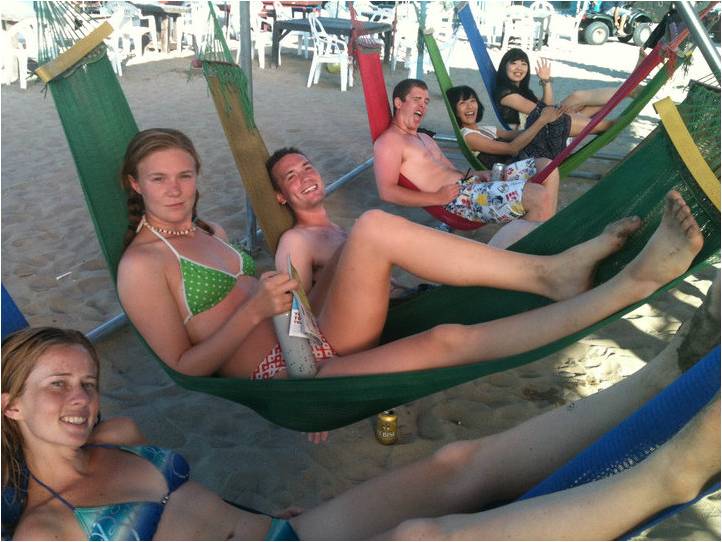 The Japanese teachers were all female, and there had been a rumour going around during training that most were single and on the prowl for foreign boyfriends. Mine were all married and at least 10 years older than me though! They made a big fuss of me and were very friendly and helpful, as were the other foreign teachers, and after a few weeks I really started to settle in. One thing that helped was discovering 8 (hachi-ban) Ramen, a local chain who serve the best fast food I have ever had, and McDonalds 'shaka shaka' chicken, which saved me many a time from going hungry waiting for trains. I remember it wasn't long before I started unthinkingly calling Kanazawa 'home' in conversation. A couple of the teachers became close friends of mine, and I keep in touch with several of them. It was a real shame I was no longer around when my friend Krystal got married some time later, as she had been a mentor and good friend and I would have loved to see a Japanese wedding.
The lessons were a lot of fun, and as some students were as young as 3 they involved lots of games. We played all sorts, a particular favourite was one where I would show picture cards one by one with an animal hidden in the pack. The kids would say out loud what was on the cards until they saw the animal (usually a gorilla or lion) and then run away screaming as I chased them doing an impression of the animal until I caught one and tickled their armpits! Another favourite was the bomb game. I played a track on the CD player with a ticking time bomb. The students had to follow me around the room while I called out instructions like 'brush your teeth' or 'sit down'. When the bomb track went off, everyone had to jump on the floor like they had been blown up, and the kids loved it!
We had lots of observations for parents, and the Japanese teachers would come to those and talk to the parents, explaining why we did what we did. I used to get all the younger siblings involved, and rig all the games so they beat their older brothers and sisters! I have lots of fond memories of my students, and keep mementos like photos, origami and pictures that they gave me when I left.
I had a lot of adventures in Japan, and even hopped over to Beijing, which was one of the best weeks of my life. Me and 3 of my friends from training, Will, Sian and Miranda, went over and saw the Great Wall, Forbidden City and all the other sites around Beijing. The experience was amazing and I will never forget the food – I had thought before then that Japanese people eat strange foods! I really liked the food out there though, and the Peking duck in particular was sensational.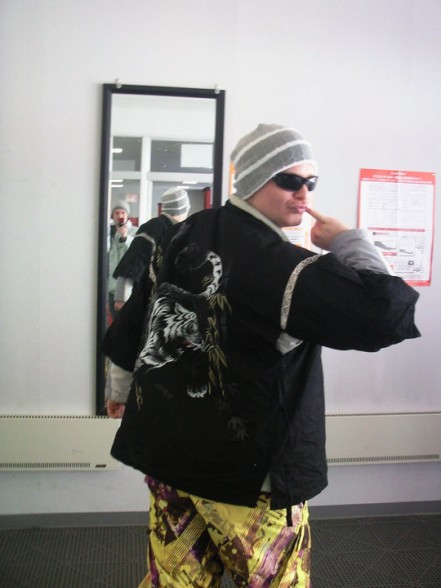 I also used to go snowboarding a lot with Will. Our local area had a few runs, and the scenery was stunning. I still have the white tiger Yukata (Japanese pyjamas) and fluorescent yellow and purple snowboarding trousers I used to wear. Will used to tell me I shouldn't wear such flashy gear as I was still a relative beginner, but I didn't care! At our favourite run we always had chips and chicken nuggets (complete with cartilage in the Japanese style) for lunch and 8 ramen for dinner, and I used to have Hershey's chocolate milk as a special treat with a take-out French Bakery breakfast from Toyama station – I get hungry just thinking about it!
If you're considering teaching English in Japan, be sure to check out our guide: from the cost of living to the night-life, you'll be able to find out everything about this amazing country!