Malaysia is one of Southeast Asia's most fascinating countries, a true mix of ancient oriental culture, Islamic traditions, and the modern world. With high investments in the technology industry and notable oil wealth, Malaysia is one of the region's richest and most developed nations, and it continues to boom and grow today, offering a well-developed infrastructure and lots of tourist resorts and attractions, as well as being a major hub for Asian business and travel.
Malaysia can be discovered on the Malay Peninsula linking Thailand and Singapore. It's capital city and economic centre is Kuala Lumpur, home to the iconic Petronas Towers and a modern metropolis filled with a busy business district, a wealth of state-of-the-art mega malls, and vibrant nightlife. Away from the bustling capital you'll find stunning coastal plains leading to green hills and breathtaking mountains, and some truly beautiful stretches of beach and coastline.
The Malay people are known to be very warm and welcoming to foreigners, expect to find your taxi driver full of questions about where you come from and your culture back home. This is very much a multi-ethnic, multi cultural, and multi lingual society, born from a mix of Chinese and Indian culture, and heavily influenced from decades of foreign trading with the Persians, Arabic, and British.

Teaching English in Malaysia
English teachers are very much in demand in Malaysia, there are no shortage of TEFL jobs in Kuala Lumpur and other major cities, but don't expect to turn up and have a job before you've unpacked you bags, there is still work to do!
Searching the internet you will no doubt find plenty of TEFL jobs in Malaysia, many schools and agencies will advertise online, but most will prefer their teachers to be already based in the country, or at least require an interview in person before offering a job. There are few short cuts and some teaching jobs will put you through a detailed and full on application and interview process, but if you have your 120-hour TEFL certificate and some teaching experience to your name, you will have few problems finding a TEFL job in Malaysia.
With the job application process in mind, those looking to find teaching work in Malaysia should first do a little research and contact schools and agencies, lining up interviews and meeting before you arrive in the country. You should also pencil in around a month before you secure your first job, finding cheap accommodation (around $15 to $30 per night), and bringing some savings to help with the set up costs. Once in Malaysia regularly check local newspapers and job sites such as The Star and Job Street, and don't be afraid to contact school prospectively (many people find jobs contacting schools that aren't even advertising for teachers).
Once you do find teaching work in Malaysia you can expect to earn around 3,000 to 8,000 MYR per month (minus around 10% tax), typically with paid holidays, free health/medical insurance, and even reimbursement of your air travel on most year-long contracts. Some schools will also give you an accommodation allowance. Teaching wages will be more than enough to live comfortably on, while those who spend conservatively will get the chance to build some savings.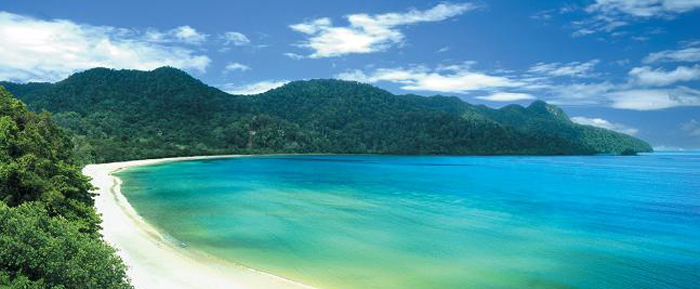 Did you know..
The capital of Malaysia, Kuala Lumpur translates to mean 'Muddy Estuary'. Formerly a tin mining town, Kuala Lumpur has become the economic centre of the country, and one of the major business hubs of Southeast Asia. It is also home to the world's tallest twin towers, the 88 stories Petronas Towers.
A former British colony, Malaysia gained its independence on 31st August 1957. Because of the British influence, the system of government and judiciary system adopted by Malaysia mimic those of the UK.
Some of Malaysia's best celebrated festivals include the Hari Raya, the Kemataan and Gawai harvest festivals, and the Chinese New Year.
Malaysia's Mount Kinabalu is the highest peak in South East Asia. The country's terrain also includes white sand beaches, a number of tropical islands, and mountain ranges stretching along the entire length of the West Malaysian Peninsula.
If you would like more information on TEFL Courses and how you can become a TEFL teacher click here