What I love about China is that no two days are ever the same. It may seem to be a long 5 month repeat of the same thing, teaching day in, day out, but it definitely isn't. Every day at school is different. I deliver new lessons, new songs, every class responds to different activities in different ways, every kid has something new to offer me. I am always learning here – how to continue becoming a better teaching, new phrases in Mandarin, small points of cultural difference, that, when listed altogether, show how the Chinese way of living and thinking is quite different to Australia.
For example, why Chinese people prefer to eat meat with bones, stories told at various festivals e.g. The Mid Autumn Festival, meanings behind Chinese song lyrics, different methods of education, etc. It's not better or worse or weird, it's just different. Each day I love my students more and more, I walk out of nearly every class beaming. On Friday afternoon when all the kids were getting picked up by their parents for the weekend, I genuinely felt a bit sad that there was no school for the next two days, because I love my job so much. However, the weekends are also fantastic!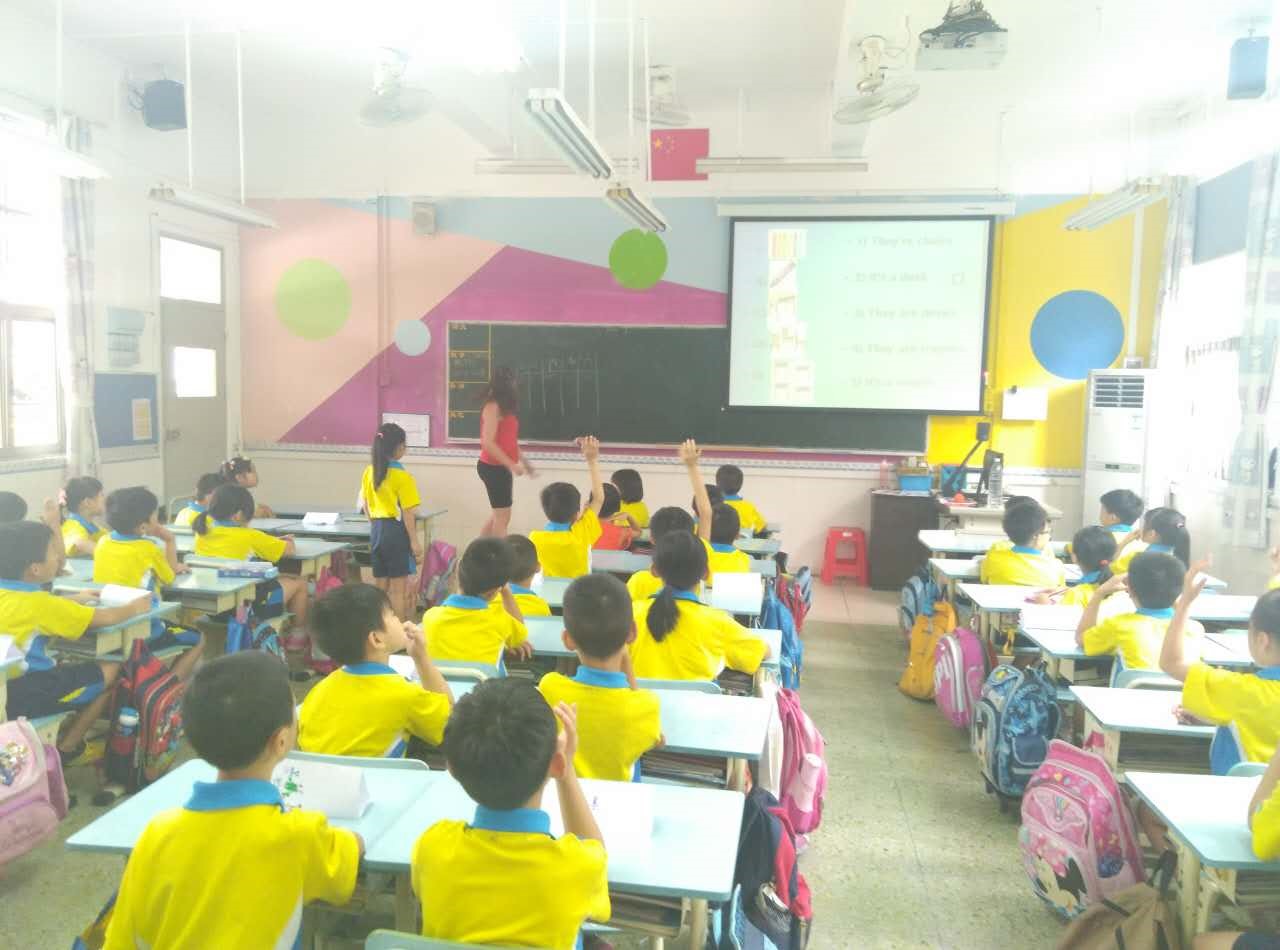 Some of the foreign teachers working with us are quite narrow-minded, constantly complaining about the culture, not being able to be understood in the streets and that it's not like home. My philosophy is that there's no use in coming here if you aren't going to embrace the foreign and exotic culture that's on offer and  endeavoring to make it feel like your home country we it never will be. Steph and I want to experience absolutely everything that China has to offer us! We befriended a Chinese English teacher at our school and she has taken us under her wing. Friday evening she took us to Chinese medicine, and I had cupping done which is very popular in China. Small suction cups suck up the skin on your back and shoulders. It was a very weird sensation, but afterwards my body felt so relaxed. The lady giving me the treatment was really wise, she knew things about me and Steph that seem impossible to know. For example after about five minutes she told me my stomach was unhealthy; she was absolutely right; it is because I have coeliac disease. The next morning my back looked like a pepperoni pizza with red circular marks all over it, it was hilarious.
The teacher also took us to visit Shun De village on Saturday. It is a tiny water village that foreigners seldom go to because not many people have heard of it. It was a hidden treasure of the Chinese countryside.There was a small winding river around the whole village. The streets were quiet and peaceful, in stark contrast to the clogged roads and bustling streets of Nanhai where we live. There were trees and greenery everywhere – willow trees with their vines draping into the water like curtains, frangipani trees, bright green banana trees, a million different types of tree all adorned with red lanterns. Stone bridges built 800 years ago in the Song Dynasty were built across the water. We had the most wonderful and tranquil day taking a river cruise around the whole water body in a small wooden boat, wandering the streets, each shop selling strange yet wonderful goods. We sampled the local cuisine which included double steamed milk of a thick consistency with red beans, Chinese red bean 'cupcake' made from water chestnuts and a black gooey paste made from crushed rice,nuts, sugar, black sesame and water.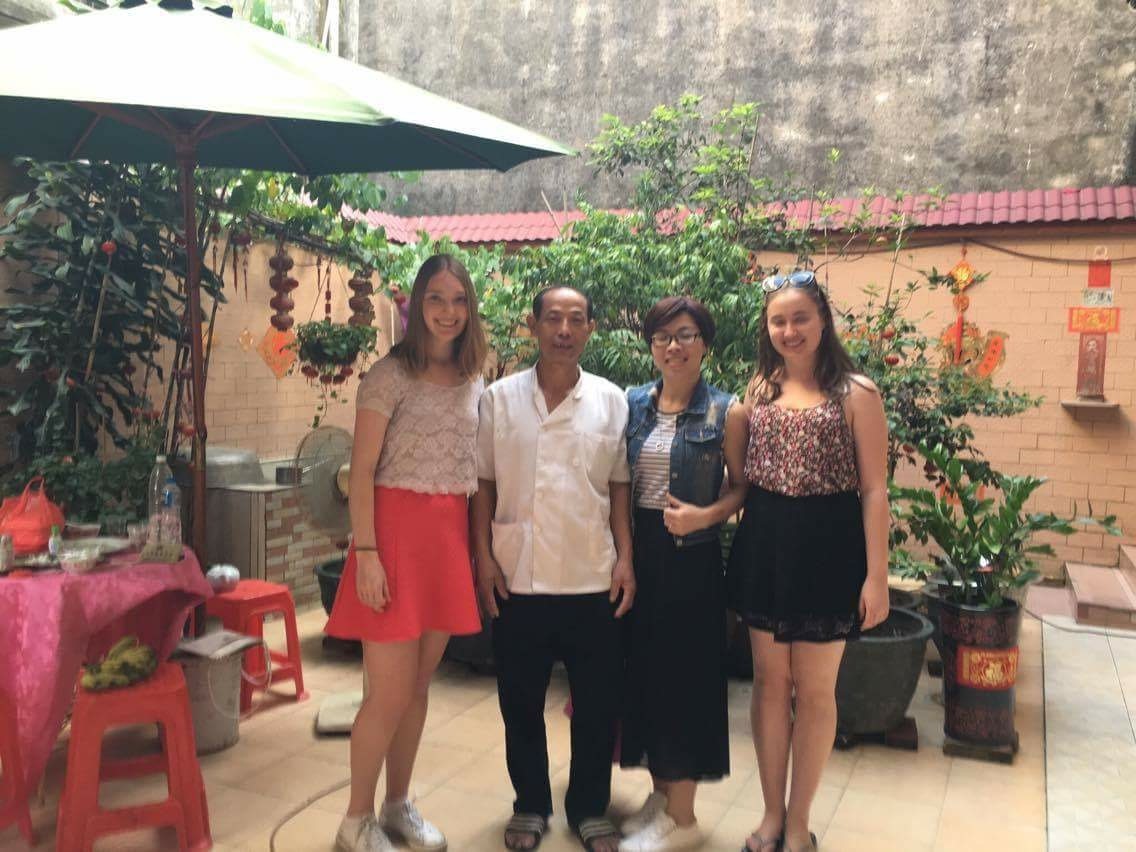 I actually had a go at making the last one, by sitting on a stool and turning and old wooden handled around and around to crush the ingredients and blend in the water. While I did this, the area was suddenly packed with local Chinese who thought it was hilarious and took pictures with me. An old man and his wife ran a small restraunt in their garden, he was the kindest man and made us the most delicious dishes of fish and vegetables bursting with flavour. While we enjoyed our lunch he told us about his life. From the outside it looked as though he had lived this simple life since birth with his grubby apron, but in fact he had been in Chairman Mao's army in the 1970's and also served in the navy. He had lived in Beijing, Shanghai, Nanjing and Tianjin. He showed us pictures of himself from his years of service and said that after he retired he had returned here to the village of his birth. It was very moving to hear about his life. There is so much to see and do here, the weekends allow us time to discover and explore all the hidden gems Foshan has to offer. There are mountains to climb, ancient temples and structures to explore, markets to wander, people to meet and we are so excited to learn as much as we can about this fascinating county with all its rich history and traditions while we are here. No two days are ever the same.