Guest written by the lovely Jenny, who's teaching in a senior school in the Kanchanaburi province of Thailand.
How I prepared before arriving in Thailand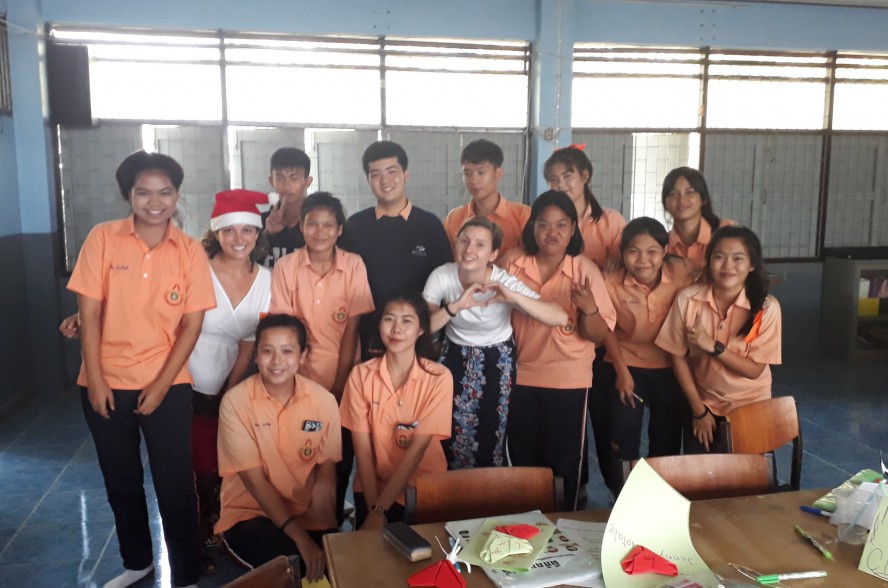 I highly recommend i-to-i's extra 20 hour classroom course. It made a HUGE difference to my confidence and focus as a soon-to-be TEFL teacher in Thailand. Although the online course armed me with plenty of knowledge about how to plan lessons and tonnes of activity ideas, practicing the delivery of lessons in the classroom course gave me a huge boost! It was also a special opportunity to meet other aspiring TEFL teachers who provided a very safe and fun environment to test out my teaching skills. We remain in touch and frequently share our experiences.
Before I came I also watched a number of YouTube videos of teachers taking English classes in Thailand. This provided valuable insight of what a typical class could be like and what activities work well. Truthfully I can say that my students and classroom have turned out to be very similar to what I saw!
And no joke, I found the blogs on i-to-i TEFL's website super helpful! I have found my experience of teaching, the friendliness of the Thai people and the local area to be very much how it was described in the blogs of previous interns. If you need to get a better picture of life as a TEFL intern in Thailand, and want to understand how you can best prepare and make the most of your time, read the blogs!
The first week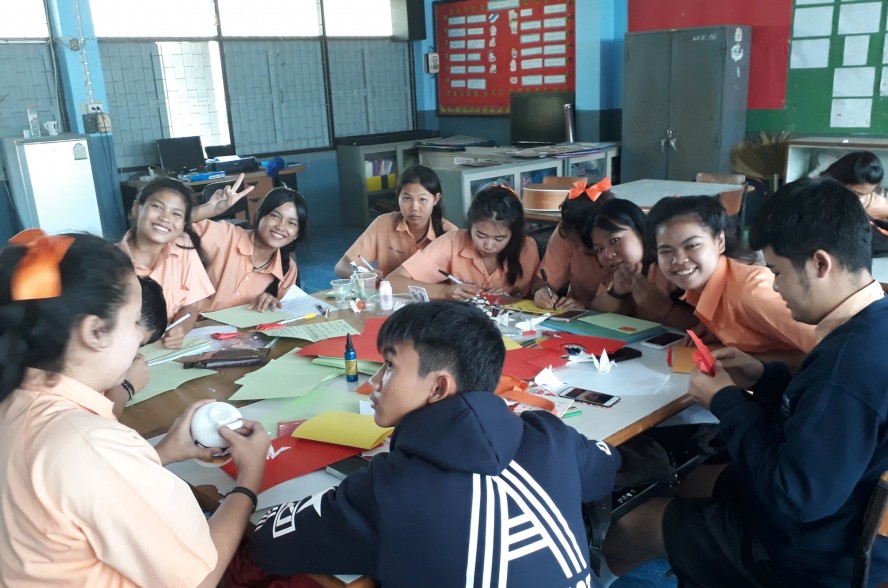 In terms of lesson planning, I kept games like pictionary and noughts and crosses in mind. I also created flash cards of my hobbies and interests to introduce myself. I ended up using the flash cards in my first lesson with each class. They were incredibly helpful for eliciting vocabulary from the students and allowed me to gauge their level of English.
Another effective activity was getting the students to stand in a circle and have them throw a ball to each other. The thrower would ask "What's your name?" and the receiver would say for example, "My name is Pam."
We tried to get the students speaking as much as possible. Based on what we witnessed, my co-teacher and I have consequently been able to formulate effective lesson plans tailored to the level of each class. Above all we try to make our classes fun, active and useful!
Going forwards
We try to teach the language suggested in the school course book, but sometimes we alter this when the suggested vocabulary seems strange (not what we typically say in the UK or the USA). With only a blackboard or whiteboard in the room we aim to accompany our lessons with visuals and realia. And encourage the students to get creative themselves. For example, they drew beautiful pictures last week to illustrate their hobbies.
Beyond this we plan to teach songs to our students – they have wonderful voices! My co-teacher is also really involved with the school volleyball. I have played a little badminton with some students, though they are yet to invite me back. They are probably afraid of my skills…
You will surely find your own way of doing things, but I hope the above might give you a little boost if you have any concerns :)
Ready to start your own Thailand experience? Click here to get started!