The second guest-written blog from our lovely intern, Jenny, who's currently on our Thailand Internship!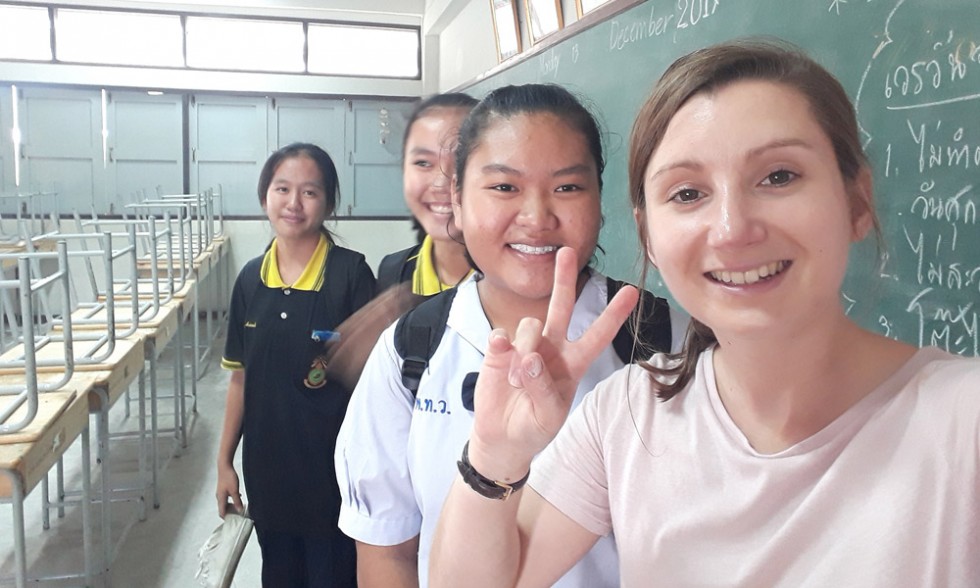 I've been teaching in the local senior school for just one week and it's been both an amazing and eye opening experience.
For anyone considering a TEFL experience such as the one I'm on, I feel it would be valuable for you to hear the confessions of an intern after one week. You hear a lot of things about Thailand from friends, health professionals and tour companies before coming out here. A lot of these things aren't quite accurate. So I'm here to bust some myths!
Confession No. 1
Although Thai people in the big cities know a good amount of English, here in the rural areas it isn't spoken much at all. Those who speak it have limited vocabulary. Despite that, I've managed to communicate most of the time using facial expressions, gestures and friendly humour. And if all that fails I disguise my confusion with a smile! There's no point getting frustrated. It's important to save face in the Thai community and smiling is the best and easiest "get out of jail card"! If possible, learn some basic phrases before you get here. They'll be positively received by Thais!
Confession No. 2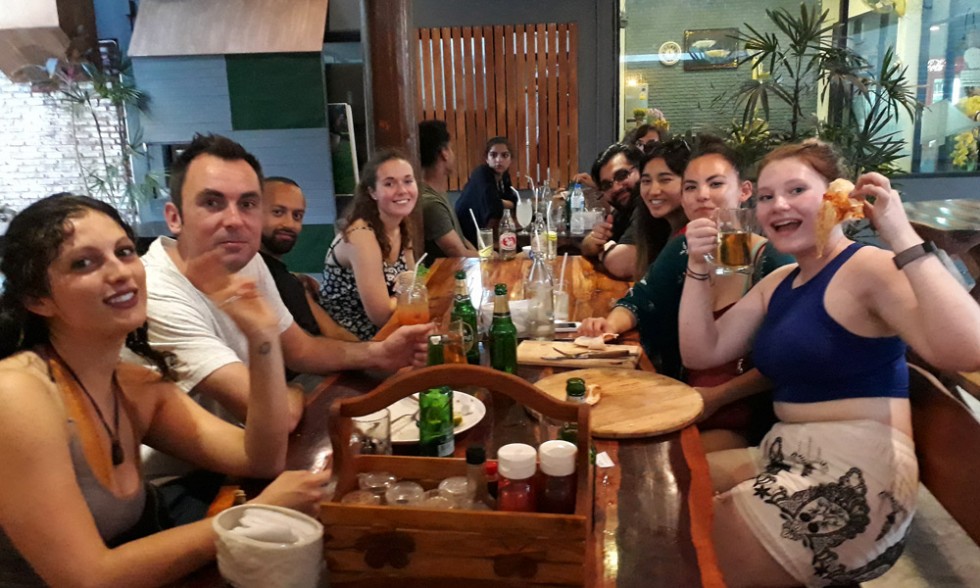 Thai people love spicy food. Thai cuisine cooked in the West doesn't often mirror the real thing. I believe that to cater for our palates most Thai restaurants in England and other places make milder versions. So I was a little stunned at my first few meals when 90% of food available was covered in chilli! So beware and learn to master the phrase for "little spice" which is "phet nit-noi". Or do as I have and throw yourself in. The food is absolutely delicious and the spice brings a lot to it. Including an egg on your meal also helps!
Confession No. 3
I can't guarantee that the same applies everywhere, but I have been pleasantly surprised at the availability of safe drinking water and ice. Before coming here I was concerned about having to buy bottles water all the time, but our school has clean water dispensers on campus which is amazing! The ice in restaurants in my town is also provided by safe ice manufacturers. So my advice is to have dinner with your Thai teachers as much as possible and learn from them what is good to eat/drink and what is not.
Confession No. 4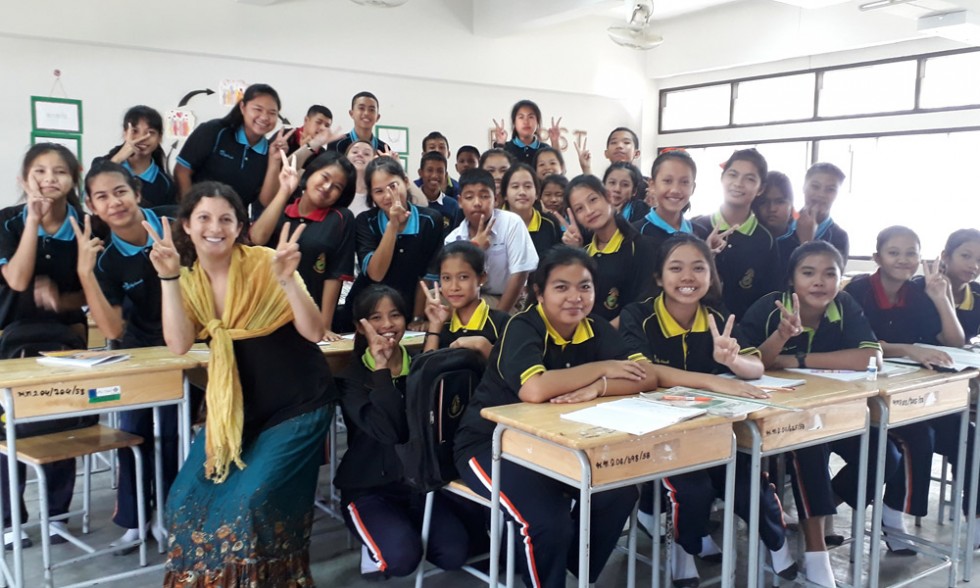 Thai people are the friendliest people I have met. From the minute my fellow intern teacher and I arrived at my school, I felt welcomed into the community. The teacher who looks after us showed us the town – the market, the 7/11 convenience store and the restaurants. Then on the first evening we dined with other Thai teachers from the English department. Since then, every member of the community we have encountered has greeted us with a smile and tried to get to know us. I thought that adjusting to a new country, new culture and taking on the teaching role would be difficult. But the Thai people have made the whole experience such a pleasure and so easy.
Confession No. 5
Teaching Thai students is the absolute best thing about this trip. All anxieties I had about delivering a lesson to the local teenagers disappeared the second I stepped inside the classroom. The students greet me politely, smile and listen attentively. After our introductory lesson, the Thai teachers provided us with a course book but explained that we could just use it as a rough guide. They were happy for us to plan our own lesson. For the first week I have planned and taught with my fellow intern and we have had so much fun. We designed a lesson on "Greetings" which involved song, dance and lots of opportunity for the children to practice speaking. The seal of approval has come from the students in their enthusiasm, laughter and clear demonstration of learning the important phrases. I'm to excited to have five more weeks with the students. If you've never done TEFL before then Thailand is the place to start.
Ready for your own Thai adventure? Start now!!