7:00am – It's 6.55am Monday morning and my alarm goes off. Despite a hectic weekend playing some sports and socialising with friends, I feel refreshed after an early night. I wake up, shower and leave the house, heading downstairs to my favourite breakfast spot for some delicious Khao Tom Moo (Rice and Pork Soup), or some jam on toast and a croissant, with a mug of coffee to get my caffeine fix for the day! Bangkok is such an outdoor community, and with food so cheap I rarely eat at home.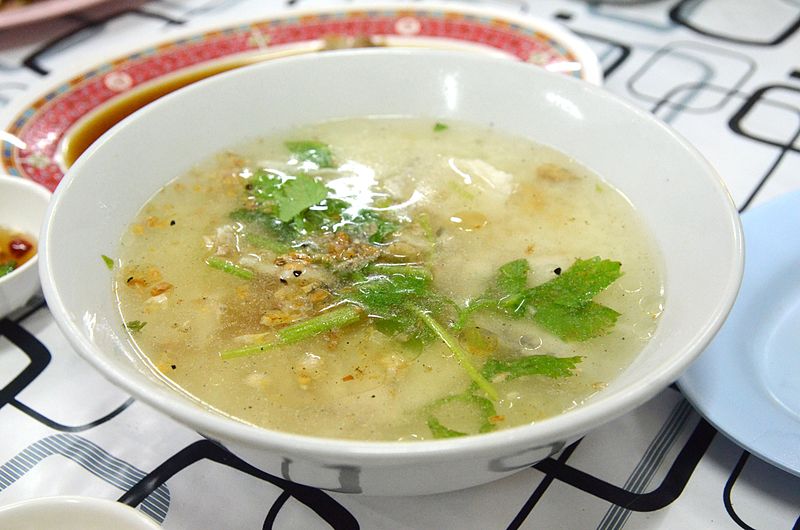 8:00am – By now I'm on the skytrain, exchanging smiles with my fellow Bangkokians, as we cut through the office towers and high-rise apartments of Sukhumvit Road and the huge luxury shopping malls of Siam Square, with the hum of the morning traffic far below.
8:30am – I arrive in time for the teacher meeting in the staffroom, it's a very laid back affair, and a chance to grab another coffee and swap weekend stories with my colleagues.
9:00am – Lessons start. I'm well prepared and looking forward to some of my favourite students and a chance to teach the English language. Monday mornings are pretty easy, my lesson plans are all made before I leave the school Friday afternoon, and I'm nearly always raring to go.
10:00am – My first class is already over, time seemed to go so fast! But it was fun and we seem to be really getting somewhere. I now have an hour to go through my lesson plans for my 11am class, and send a few emails back home – I enjoy making my friends jealous.
12:30pm – Time to eat school lunch with my colleagues and try to divert conversation away from rumours of my love life! The canteen has such a fantastic selection of Thai dishes, I'm always struggle to decide on what to have, but my usual favourites are creamy Panang Curry, or spicy Pad Kapow Ghai!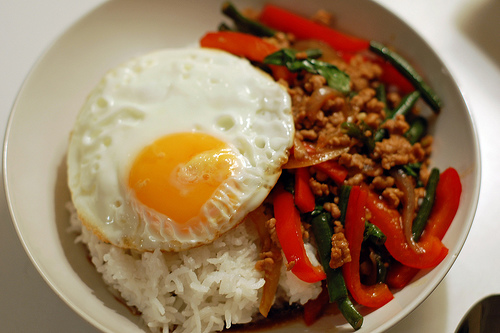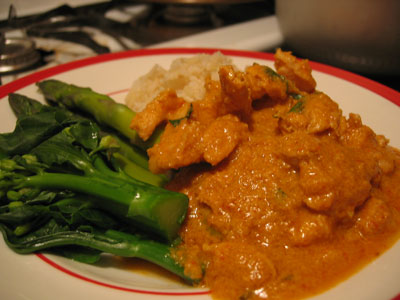 1:00pm – With the help of some students and fellow teachers, we clean some classrooms of the school, and chat about our favourite places around Bangkok. I'm always discovering new places to see and things to do, I just wish there were more days of the week!
1:45pm – I now have time to get to my next classroom early and run over my lesson plans. My afternoon class is much younger and full of energy, I know I have to be on top of my game and have an action packed lesson planned, with lots of interaction to get their attention and have them applying their energy in a positive way. When the lesson goes to plan it's always a lot of fun.
3:00pm – The lesson went perfectly, it doesn't always go that way, but when it does it's incredibly rewarding. My teaching day is already over, but the school like me to be available to the students until at least 4pm. This is good discipline for me, it gives me some time to sit in my class room and plan all my lessons for the next day. Occasionally I will have a student come to visit me, asking for help, and it's always a pleasure to do so.
4:00pm – By 4pm I'm tidying up my class room reflecting on the day, and how my lessons went to plan (or not as the case may be!). Around about now my boss usually pops by to share some banter about a new movie or Liverpool football team, and he'll try to tell at least one English joke, which he always gets a little wrong (making it even more funny!).
4:45pm – I head to the coffee shop with one or two of my fellow teachers and have a last kick of caffeine, planning out one or two social events for the week.
6:00pm – I'm now home, and time to unwind and relax for an hour, and maybe even watch some terrible Thai games shows! Luckily my apartment has good WIFI, so it's usually a good time to catch up on all the news and sports back home, and check my facebook and emails once again.
7:15pm – I'm now heading to football! Every Monday I play 7-a-side football with some locals and other expats. It's very tough, the Thai's love football and have a lot of energy, and being English they always call me Beckham and expect me to do well, but to be honest I struggle to keep up with their energy levels!
8:30pm – By now I'm home and tired! Time for a nice long shower before heading downstairs to meet a friend for dinner, at one of the local Thai restaurants.
10:00pm – Time for another shower, that's my third of the day but it's nothing unusual. The heat in Bangkok can get kind of sticky, so it's good to keep refreshed, lots of showers and drinking lots of water.
11:00pm – After reading on the balcony for an hour, with the glow of the Bangkok nightlife as my backdrop, I finally hit my bed, and crank up the air conditioner to ensure a good night's sleep.
11:05pm – Look forward to tomorrow.
If you would like to find out more about teaching abroad in Thailand then click here